Hello everyone! Today, I am going to share a drawing I made earlier. I attempted to draw a portrait of myself. Well, to be more accurate, it is a drawing of my younger self. The reference picture I used was snapped a few years ago. Unfortunately, I couldn't find the original in my phone as it was snapped using my old mobile phone. I stumbled upon an edited version of the picture in one of the folders of old pictures. I used a mechanical pencil with a 2B lead for this drawing.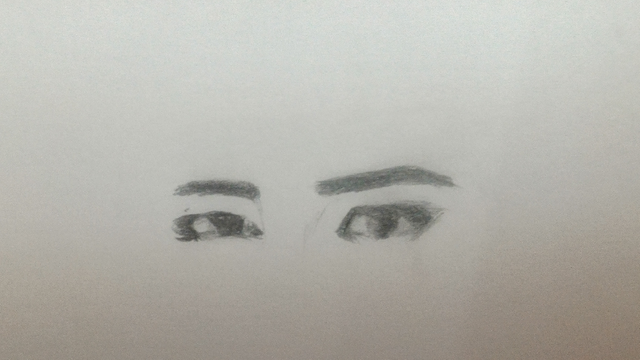 I started my drawing with the eyes.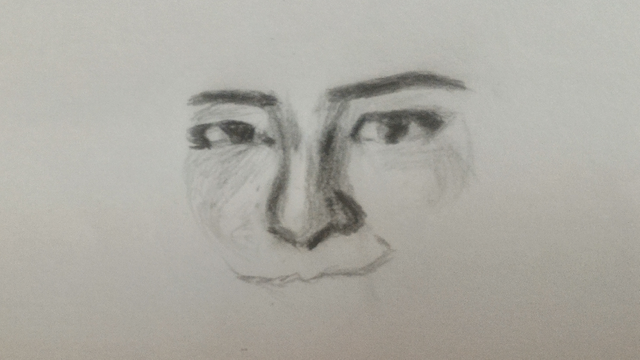 Then, I drew the nose and upper lip. My lower lip was not very visible in my reference picture :D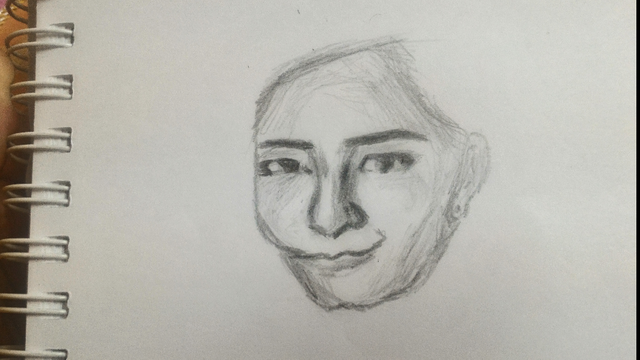 I drew the outline of my face. Here I made a mistake as I made my jaw too short.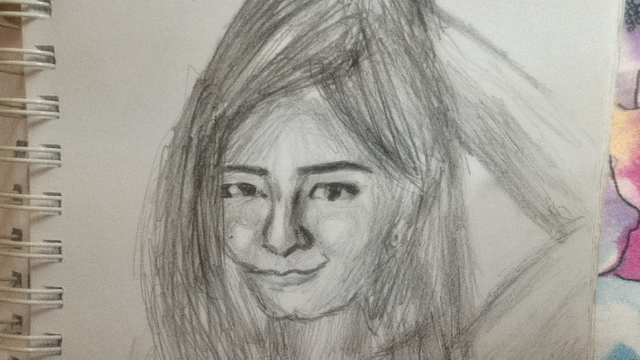 I proceeded to draw the hair and other parts of the drawing.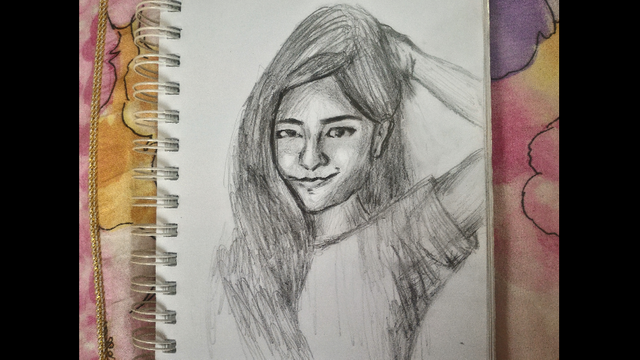 I made a few adjustments. I erased and drew my jaw and chin again. Then, I also made some changes in the angle of my hand. After that, I darkened some details like the eyes and some outlines.


I made my hair a little darker. I had (and still have) thick, long hair. So, I made my drawing like it :D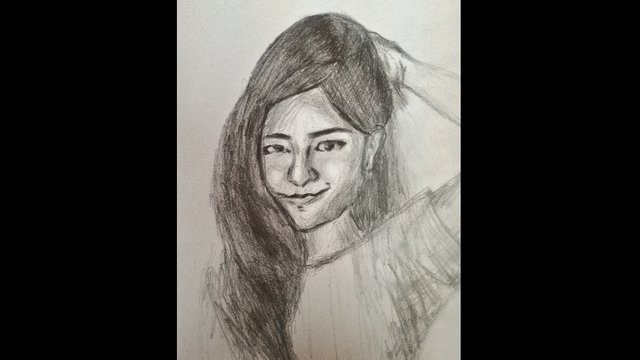 I also snapped a picture of my drawing in portrait style. This is the first time I tried to draw myself and I think it is okay for a first attempt. Please share your feedback if you have any. Thank you for dropping by and I hope that you have a great day/evening ahead.