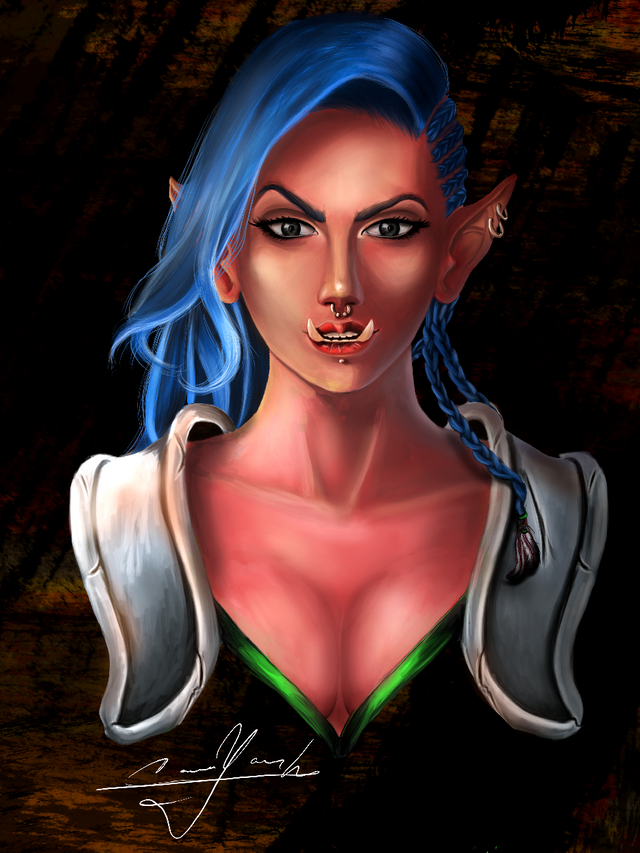 Hello! here I am again, I have not had internet these days and it has been literally hell, I have missed some incredible things, I am reviewing everything to get up to date.🤗😊
Since I've been in Steemit it's been my art school
and I've met people who really inspire me to want to learn more every day for what they do and I just hope that one day when I grow up to be like them 😉. So I did a 3 in 1, a little bit of three great artists in my drawing.
Yesterday I made myself a challenge, first time! try to finish a drawing in two hours, but when the deadline was met it was something like 50%, that is, I failed 😱😭 the hours passed and they passed 😂😂.
One of the artists that led me to make this drawing was the beloved @adelair, she is a great artist and amazing person who has helped me with some doubts, tips that I have tried to use in this drawing, she is a genius and I appreciate a lot Your help, it was fun to do it because I learned some new things.
You can see the step by step here!
https://steemit.com/dtube/@yanes94/jl6g7y79
I hope you like what I have done.