Side Cathedral Cuenca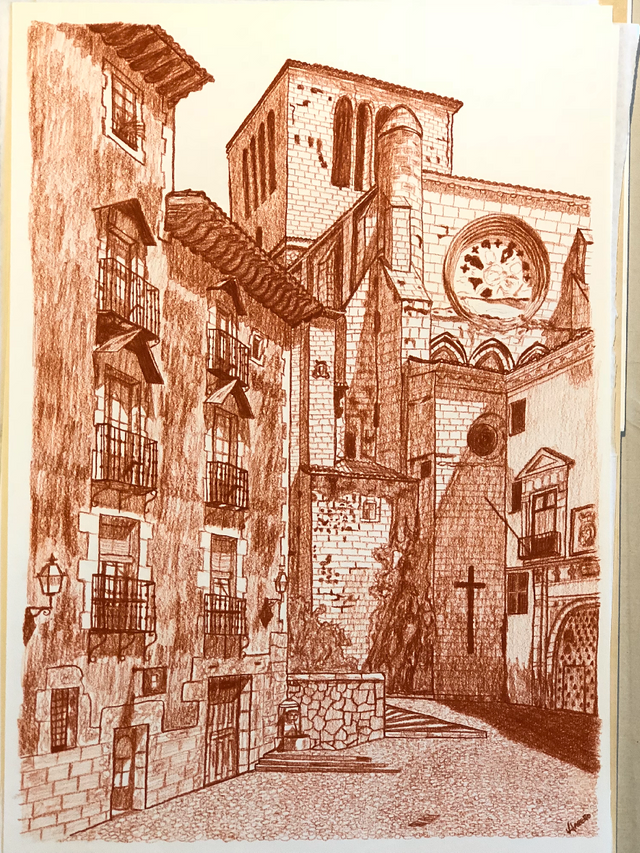 Hi ntopaz.
It is from the side street of the Cathedral of Cuenca, which descends towards the houses hung and to the bridge of San Pablo, both places of obligatory visit.
This cathedral is of the 13th century Gothic style, has stunning stained glass windows (it has made a video of them with the entrance of the sunlight in different slots and it is wonderful to see how it moves enhancing the various altarpieces)
At the main entrance of the cathedral there is a square in which different restaurants with terraces are located, for the delight of its typical gastronomy Manchega.
The square from where I made the photograph is called the square of the Carnation, it is a very quiet corner and of great beauty.
I hope you like it.
For this drawing I used
• 45X32 Thin Paper
• Graphite Pencil 8h
• Sanguine Pencil by Faber Castell