Hello everyone !
As part of my role at @nTopaz, I brought to you today an announcement for an Art Contest :D Yay!
Childhood Memories
The theme for this art contest is Childhood Memories and you may submit illustrations (digital or traditional) of things that may invoke the thoughts of childhood memories as a theme. You may submit pictures of your own childhood memories or fictional ideas related to this theme :)
Most important thing is to be creative!
The contest will run from Sunday 17 February 2019 to Sunday 3 March 2019, Korean Standard Time.
Examples
Here is a watercolour picture I drew about a memory of a late afternoon, from childhood. As the birds flew home, my child self watched them idly and happily, after having spent the entire day playing with friends :D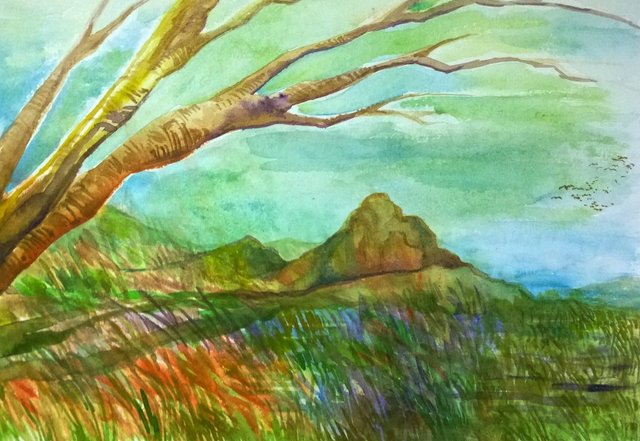 For the step by step, keep scrolling below below below :D
A few more examples:

A fictional idea of a child growing up as a mechanic at a sci-fi star base :D... This was ink on paper :)


An illustration of celebrating Children's Day with flying the koi kites :D... Children's Day is celebrated at May 5 every year in Japan :D


This picture reminds me of playing a lot of jRPG games as a child :D I made this with pencil :)
RULES
New art only. The illustrations must be made for the purpose of this contest.
Step by step to be included.
Each artist may submit up to 3 entries.
Must be uploaded through nTopaz contest page at https://www.ntopaz.com/contest/40
Keep it safe for work. NSFW entries will NOT be accepted.
If you rely on reference to produce your work, please cite your source.
PRIZES
This contest is sponsored by @nTopaz in terms that they will award Topaz tokens to the winners, but I will be paying out with my own funds the Steem rewards :D
From nTopaz:
First Place: 1,000 Topaz Tokens (1 recipient)
Runner Ups: 700 Topaz Tokens (3 recipients)
Honorable Mentions: 500 Topaz Tokens (6 recipients)
From my own funds:
Gold Medal: 5 Steems
Silver Medal: 3 Steems
Bronze Medal: 1 Steem
Additionally, @nTopaz will award daily top tens up to 30% of their voting powers.
Any questions, let me know :D I hope you will enter and share with us the beautiful creativity that invoke the theme of "Childhood Memories" :D :D :D

Step by Step
I'm still learning so there's still a lot of stuff I'm not doing right and yes I made the sky wrong again XD I painted it between the branches because apparently, bad habits die hard aaaaaaaaaaaaaaaaaaaaaaaaaaah
Step 1: I used more colours as @shibasaki told me to do in his latest post... He says, sky doesnt always have to be blue, be bold with your own imagination!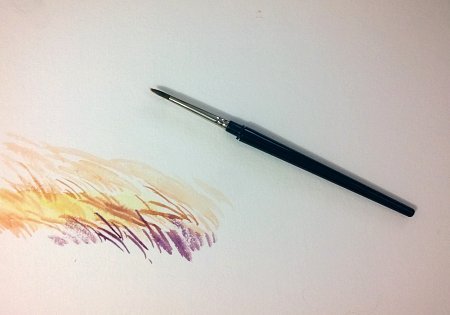 Step 2: More colourful grass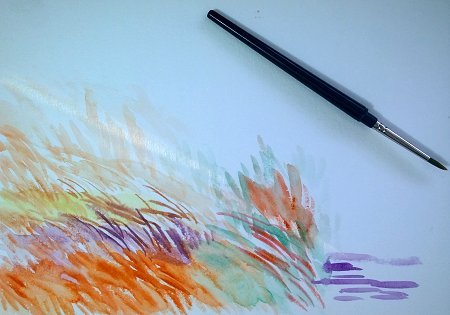 Step 3: Trees :D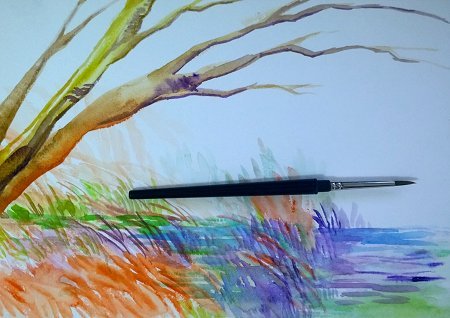 Step 4: Sky in between branches XD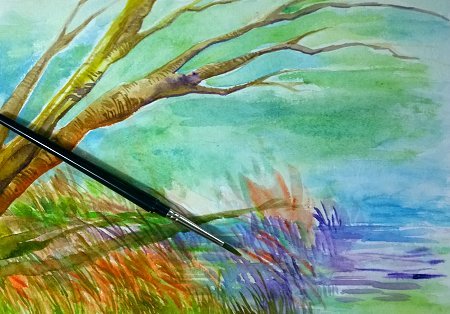 Step 5: Layered more colours and added the birds at the distance and DONE :D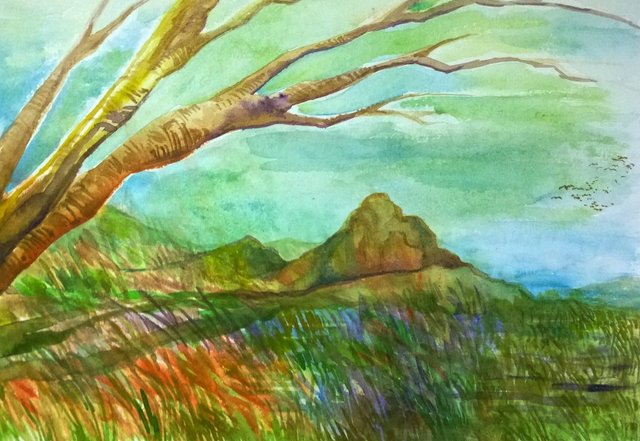 Okay, that's it from me for now :D I didn't end up videoing my watercolour but that's cuz I havent really figured out how to set it up yet... but I shall! Dohohoho~

Artists' Highlights with C2
On another note, please check out this article that I wrote for the @c-squared's Artists' Highlights a while ago :) Please check it out! I am featuring TWO artists at a time, and the third two are: @chrisdyer and @sanderjansenart :D
I also talk about plagiarism and other fraudulent behaviours in art, and how they really affect artists in this issue, so if you do have a spare five minutes, please consider reading this one :) Thank you~
Log
Issue 1: @Arrr and @thilah
Issue 2: @EdgarUVM and @Zsolt.Vidak
Issue 3: @chrisdyer and @sanderjansenart
copyright @veryspider. all rights reserved.
(that means DO NOT USE unless you got my say so in writing!)

To all of you artists out here at Steemit! Hello~ If you ever are lost and lonesome, please join Steem Artists at our discord chat: https://discord.gg/ENN8KCb

We network with fellow artists here on Steemit and we help each other succeed :) Come and say hi~ ^ __ ^





curator for curie, c-squared (and c-cubed), and nTopaz