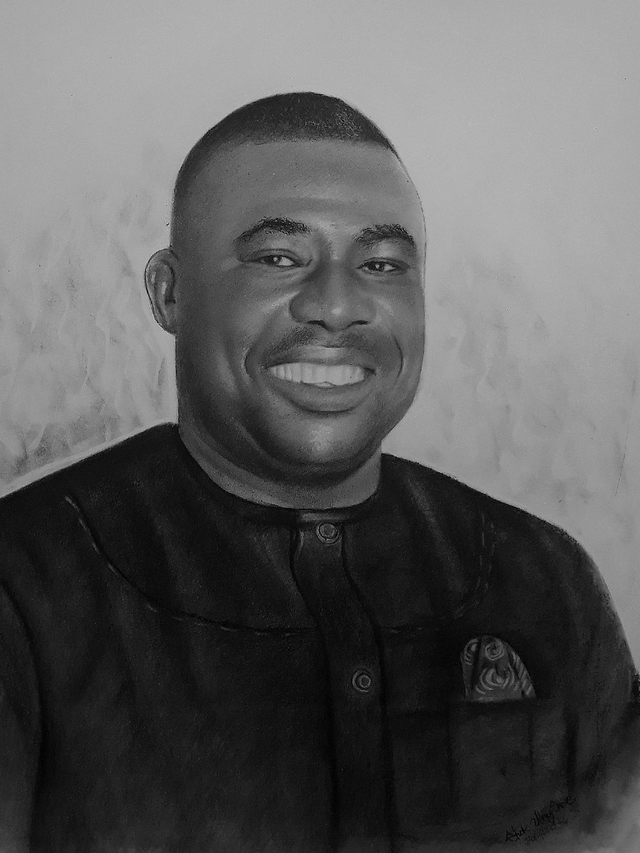 Some months ago, this great man passed on and was buried.
It's been like 4-5 months now since he was buried.
29th november was to be his birthday but he was not alive to wit ness his birthday.
But before his birthday, I got a mail from his wife. She wanted me to make an artpiece of her late husband for her so it could help relieve the sadness in her heart.
She pleaded that her first son(Leroy), who is a lover of art and an artist in the making, come around my studio to witness how I draw the dad.
I was touched and I sprung to work immediately.
This particular piece showed me how powerful art is and I count myself lucky and priviledged to be behind the wheels of this powerful tool(art).
These are few shots I took while making this powerful piece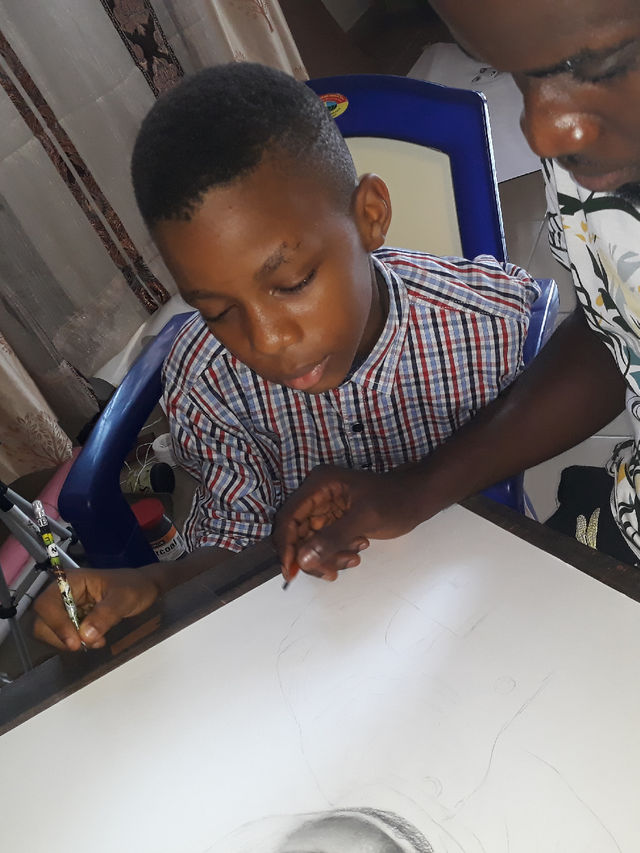 starting the artwork with Leroy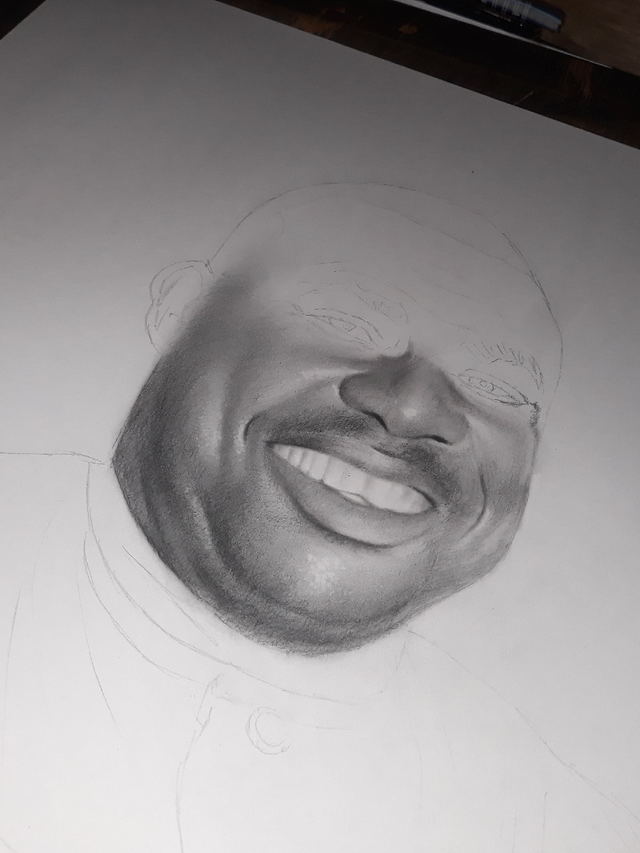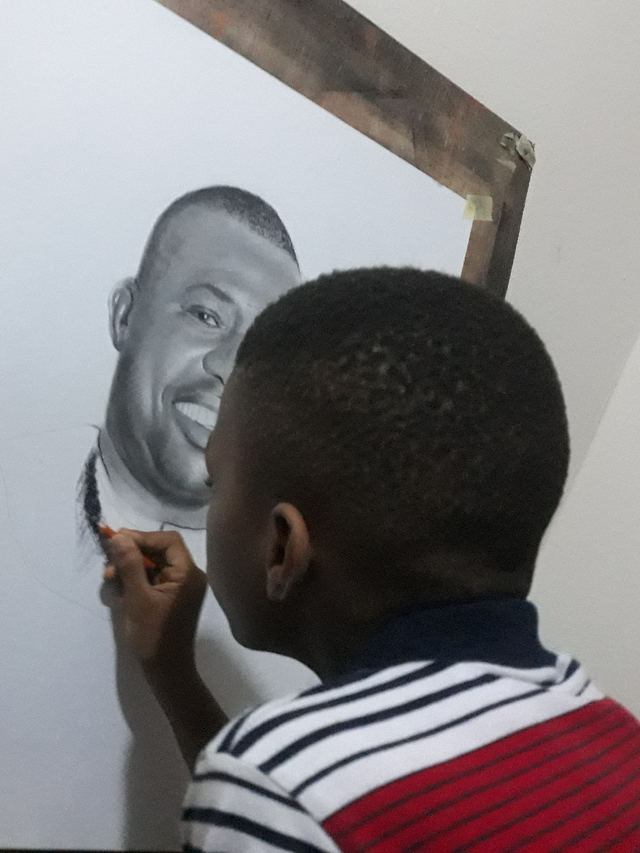 Leroy laid some charcoal on his cloth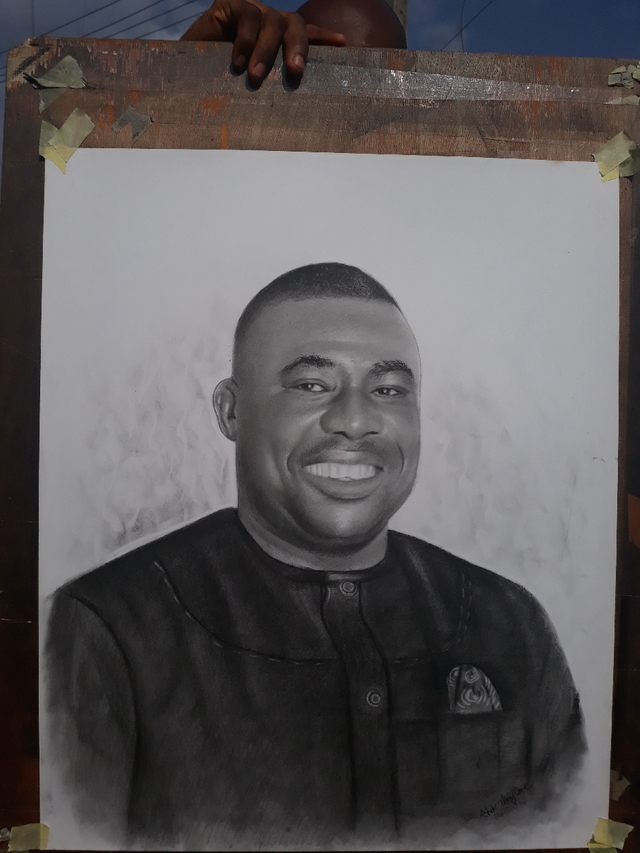 Leroy holding it for snapping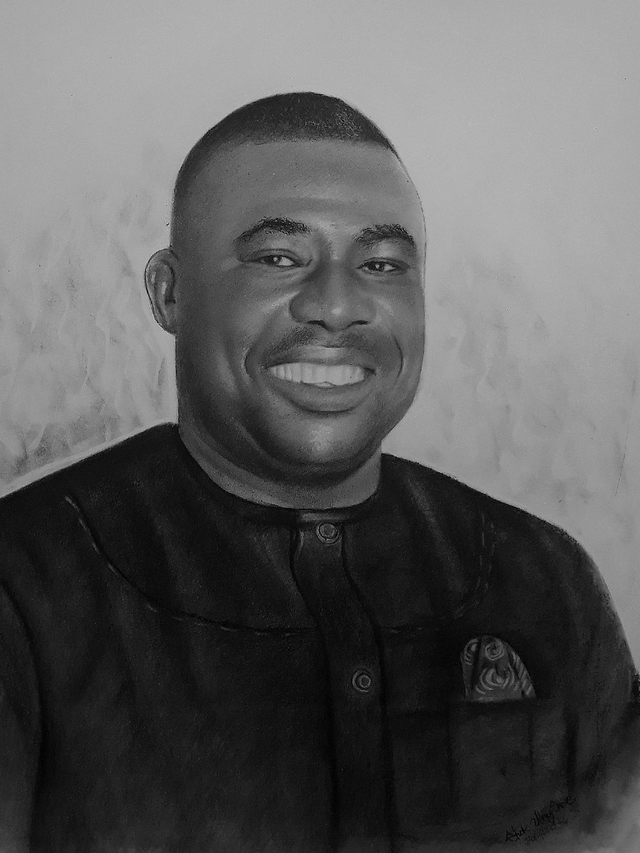 Close shot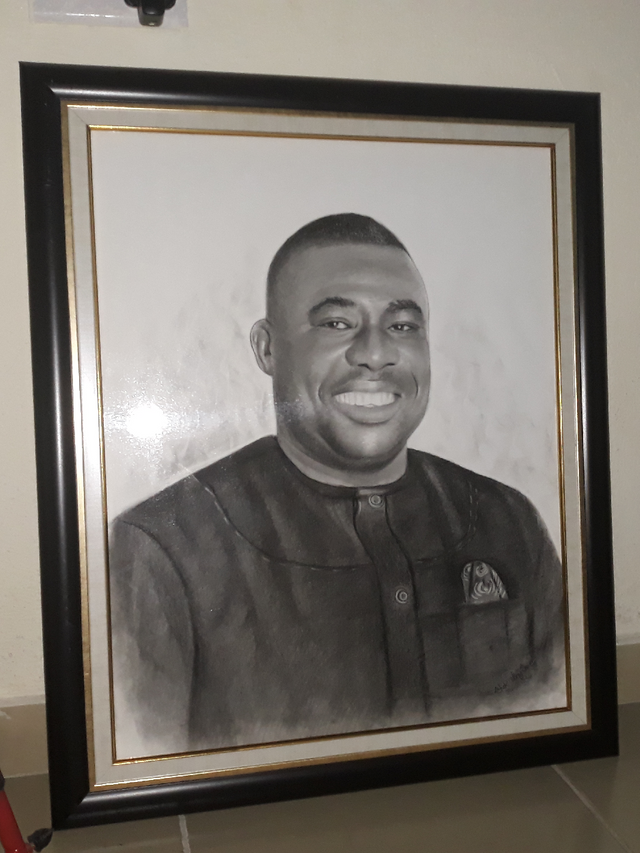 The framed piece