Hello! Today I want to show you my new drawing in the fantasy style.
Perhaps the most cherished dream of every mouse is a huge head of cheese.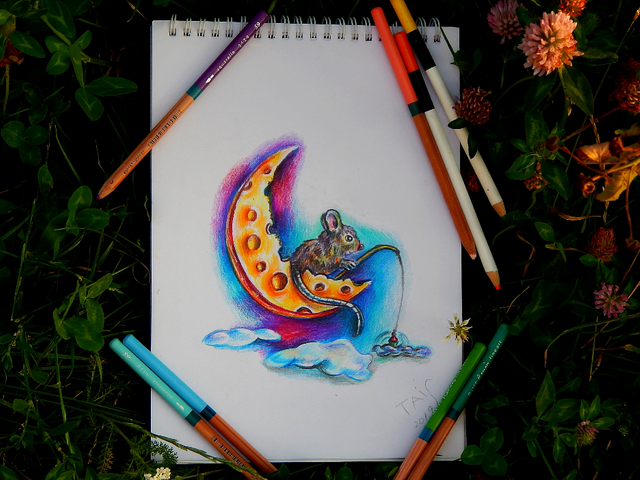 And what could be better than a dream in which the Moon is a large piece of cheese on which you can sit and to fish?🧀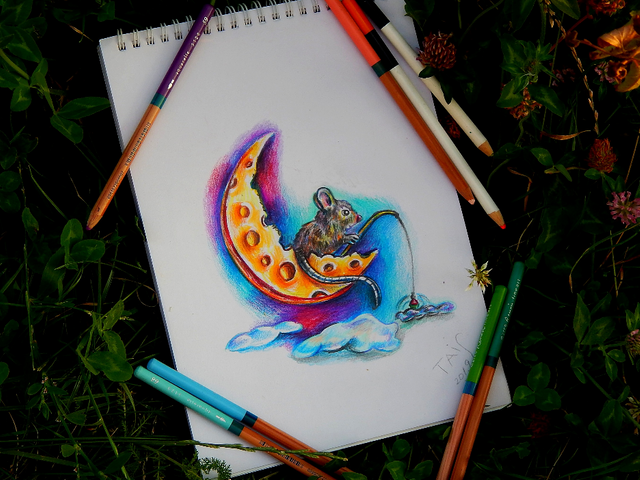 Photos of the drawing process: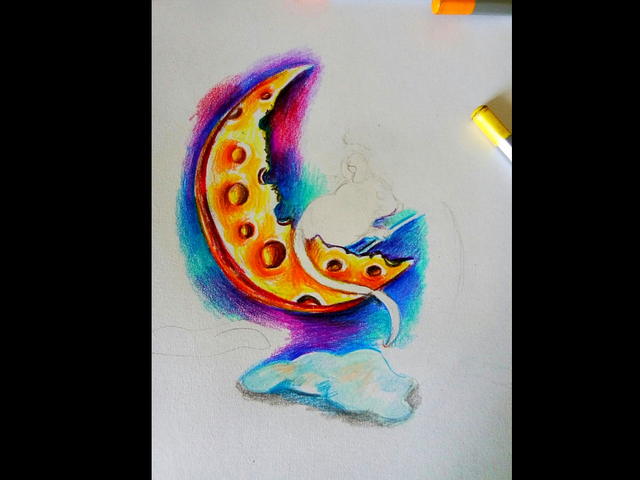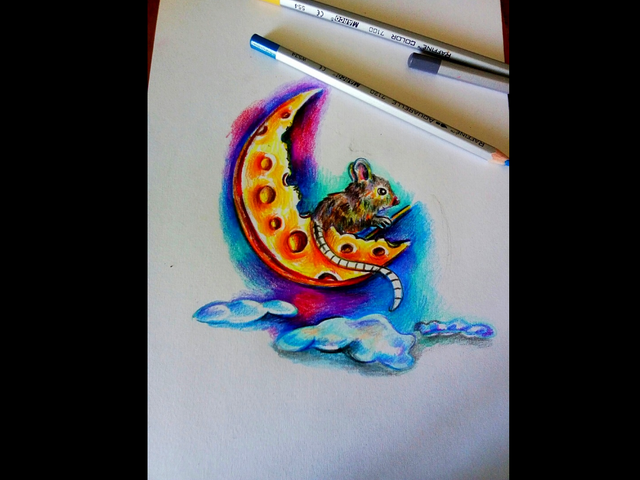 What do you think, what kind of catch can be in this mouse?
Maybe another piece of cheese?: 😄
Thank you for watching!