Hi! Today I want to show you my last drawing from the "New Year Pigs" collection.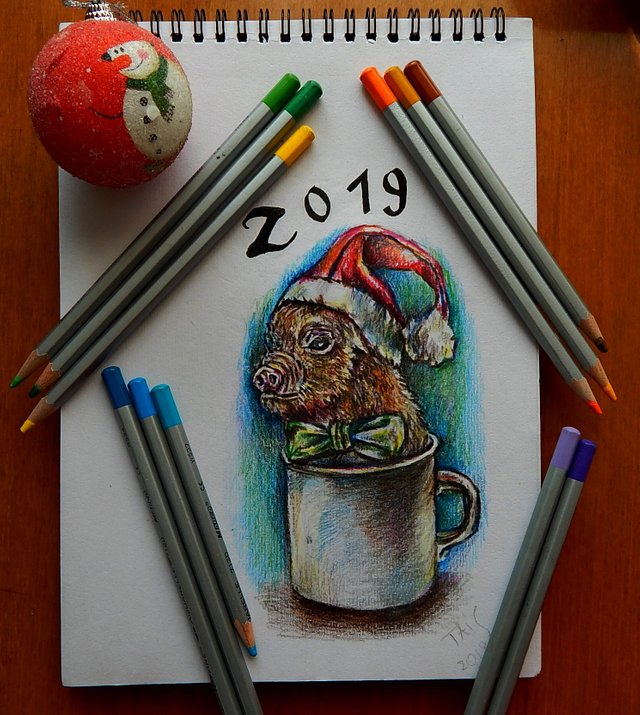 I decided to drawed pigled.
This little piglet with green bow tie and santa hat sitting in a white cup.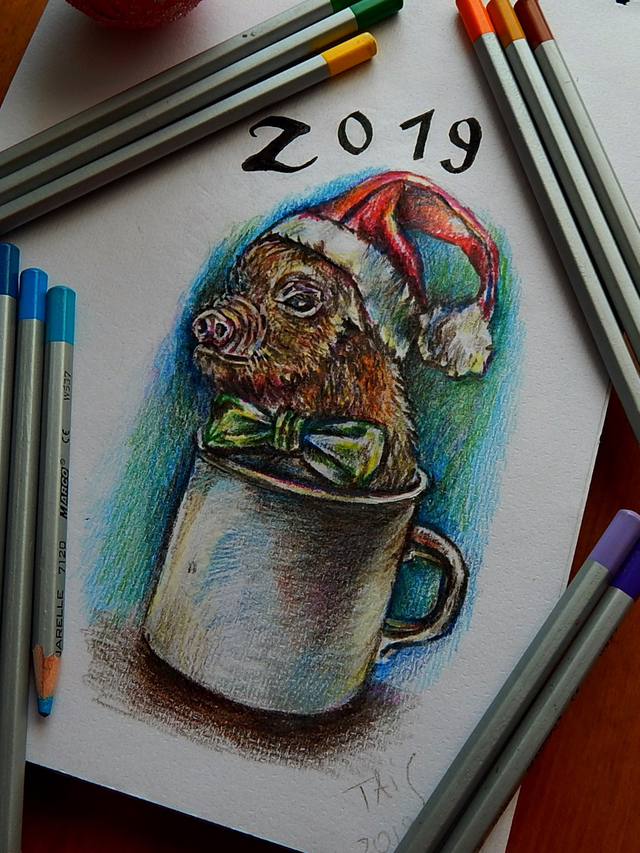 The photos of the drawing process: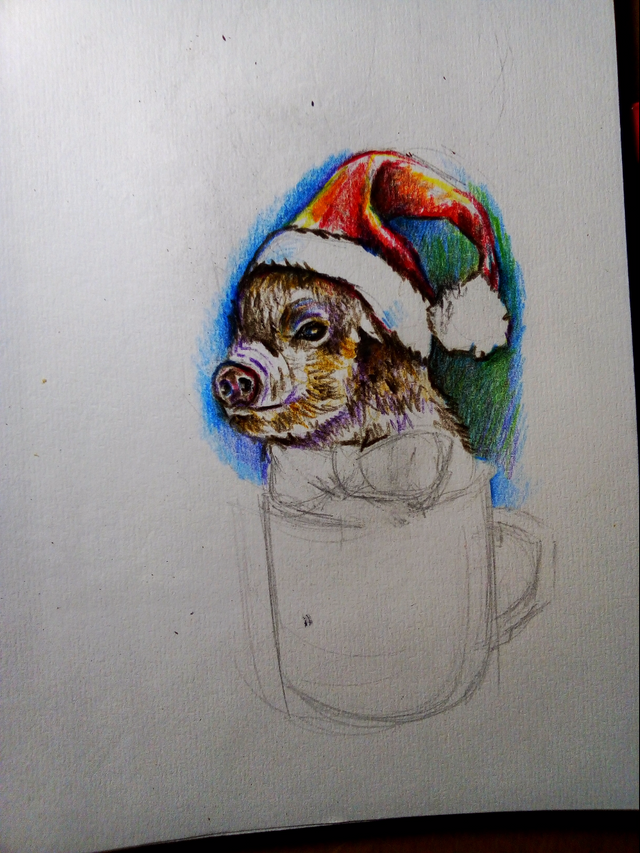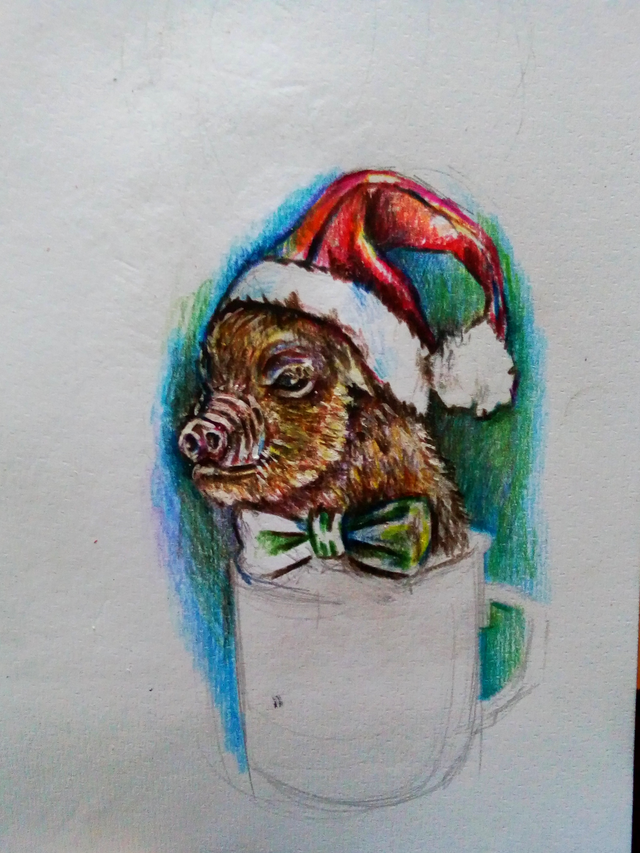 I hope you appricate this idea and my drawing!
Thank you for watching!
Have a nice day!