[CR] ArtVenture contest -" Crypto mouse"
Hello! Today I will show you my work for the Art-Venture Traditional Art Contest.
The Theme on this week: "CryptoArt".
I wanted to draw something cute on this subject.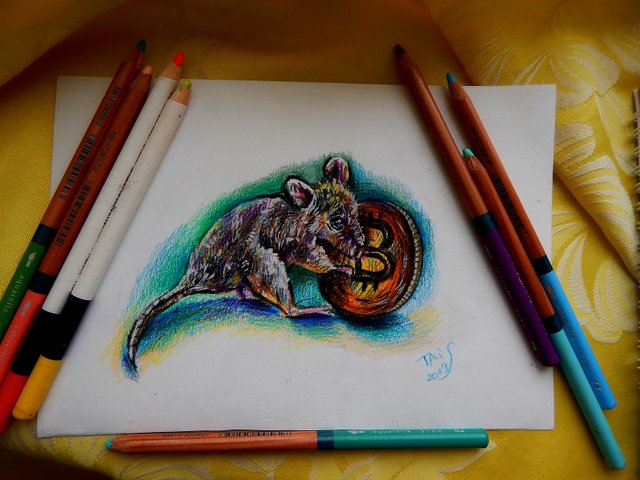 It occurred to me to create a crypto mouse that hugs bitcoin like a piece of cheese.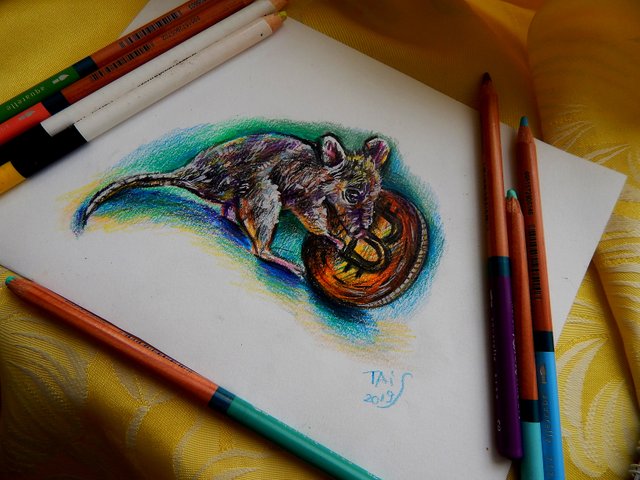 Photos of the drawing process: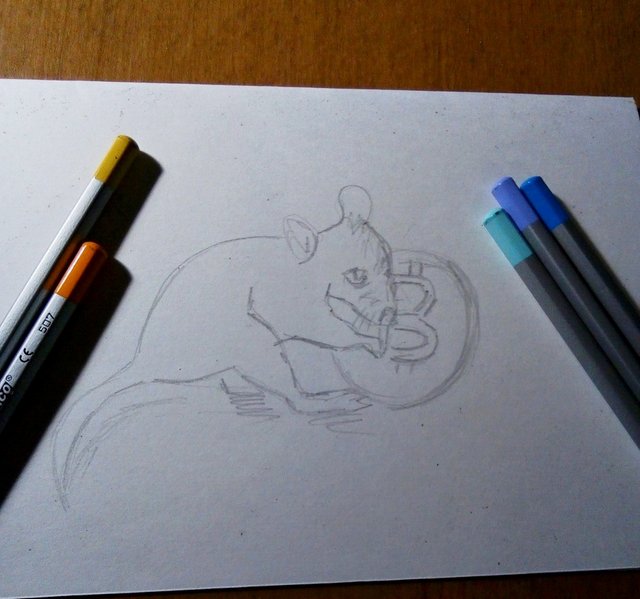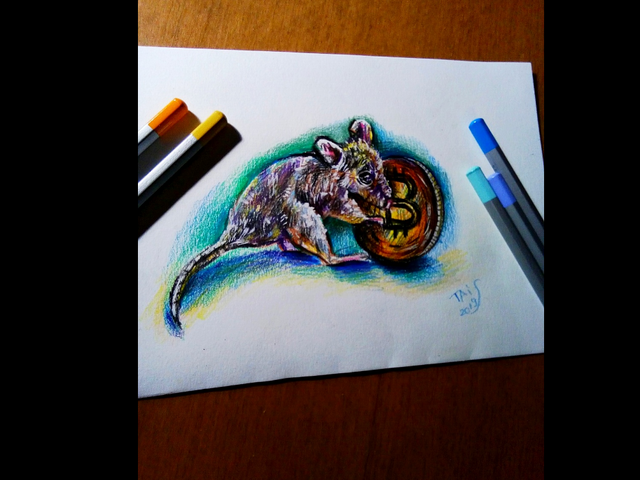 Thank you for watching!