[CR] ArtVenture contest- "Slimer"
Hello! Today will show you my entry for the Art-Venture Traditional Art Contest.
The theme on this week is "cartoon character"
I drew Slimer.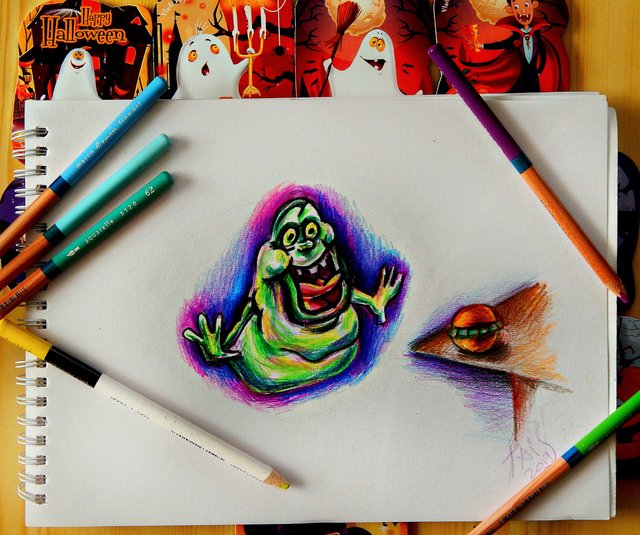 Slimer is a character from cartoon Ghostbusters.
Its main feature is the love of food, so I drew a hamburger next to him.