Hi! "One Jar of hugs" is the second ingredient of my love recipe.
In this drawing I depicted a jar inside which I put candies, a mandarin and a small small wooden figurine of the funny rabbit.


On top of the lid, I also put a candy and added 2 bright ribbons to this compositions.
What do you phinke my second ingredient?
You can see the photos of the draawing process: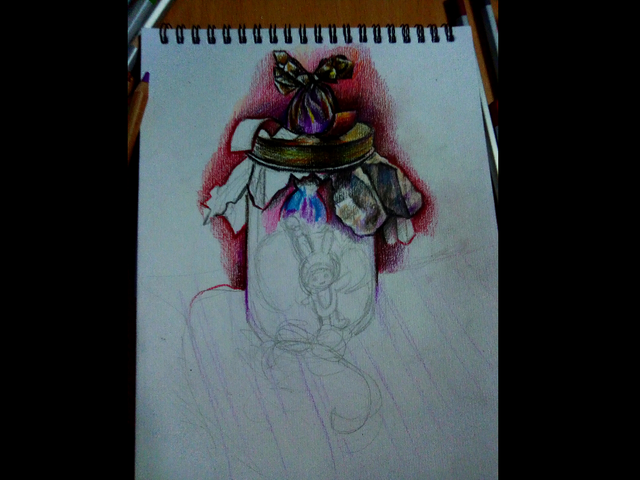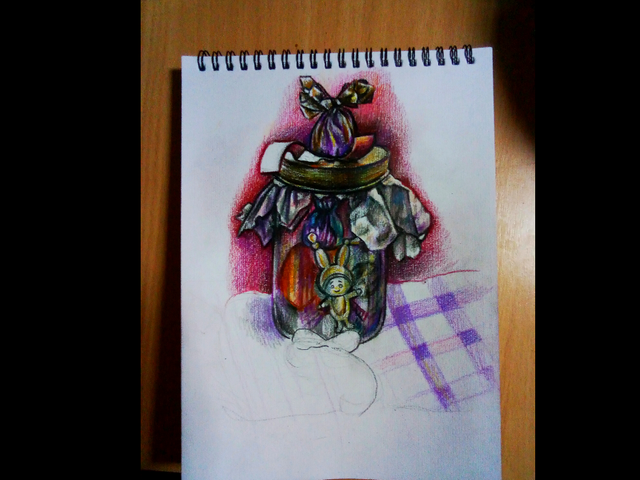 In each drawing for Valentine's Day I will show one "ingredient"
of my recipe, and I hope you enjoy the dish what I "cooked":)


Thank you for watching!