Hello! My drawing for the Christmas Special Edition Contest organized @ntopaz - "Christmas loneliness".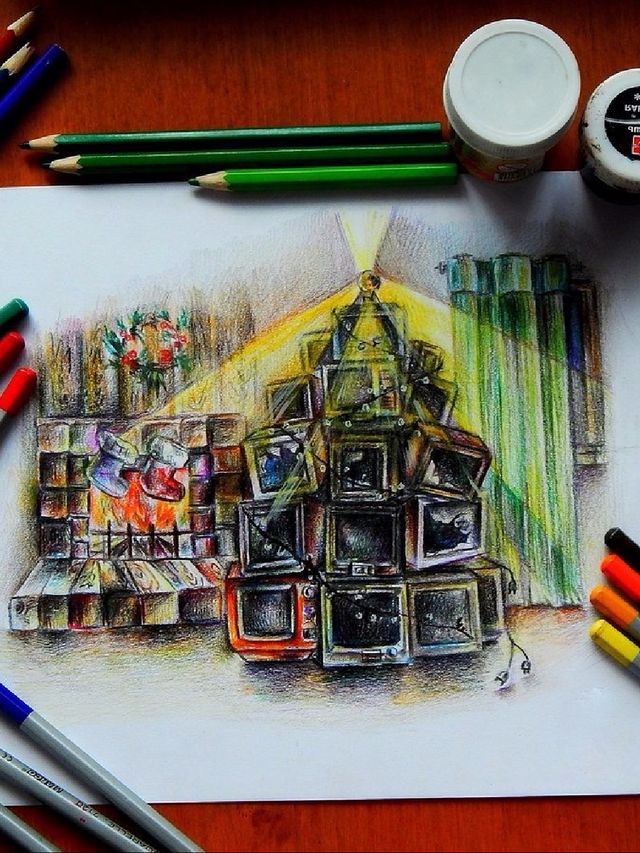 I know that the holiday is not the time for sadness, but still I decided to draw this drawing as a reminder that someone will celebrate this Christmas alone.
Symbol of solitude in this work is pile of old, broken television that forming a kind of Christmas tree.
The meaning of my little drawing is a request to recall those, who have been forgotten for a long time, to congratulate old friends on a holiday, to call and to say you love mother, father, granparents...
and please, don't be alone at this Christmas ....