Hello! Halloween is coming and continue to drawing my collection for this holiday.
I was very inspired by the theme of potions and I decided to create my "Potion shop" of unusual poisons, elixirs and potions.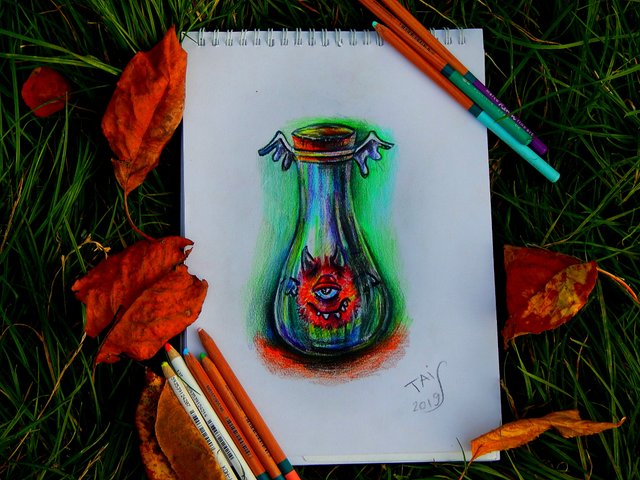 In this collection, I will show bottles and jars of various shapes with unusual contents.
My new work- "Bottle with little red monster".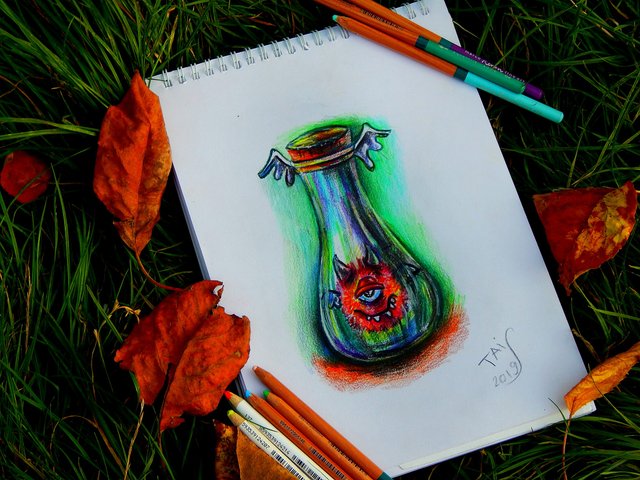 Hope you like my drawing!