"Cyber Pupkin" Photo & Kitbash artwork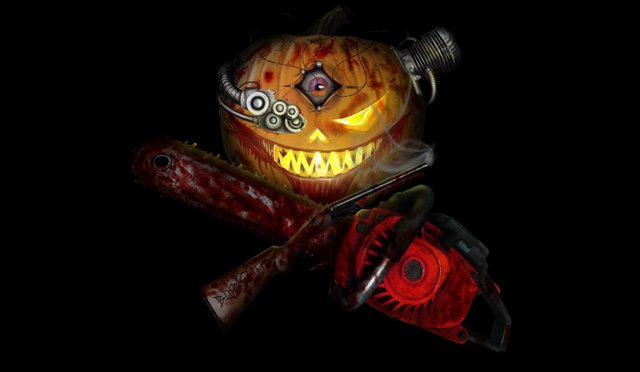 Hello there, guys!
Happy Halloween everybody, how are ya doing? It has been a while since I've posted... Again
I would like to show you something different from my usual stuff. Quick Photo and kitbashing incorporated into this artwork.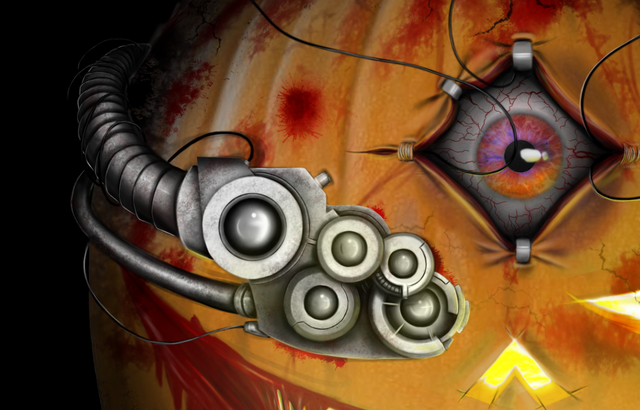 Inspired by the "Ash VS the Evil Dead" It was really fun to make that on stream, all the people that usually come by were really surprised that I was making that thing, I don't usually celebrate holidays like that, but this one I like, I can go wild with the gore.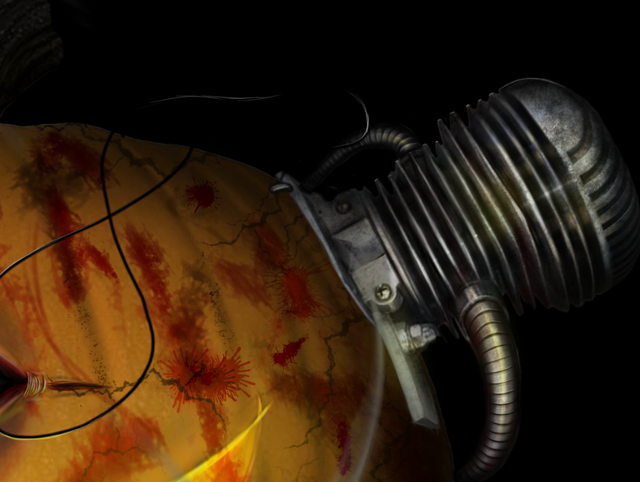 Plus, I was painting with straight color, no gradient maps or adjustment layers. I managed to finish it today, I wanted to incorporate details from Warhammer 41k and the other classics, but not going too far, my reference frame about Halloween is not that big, so I was working with what I had in mind as an idea.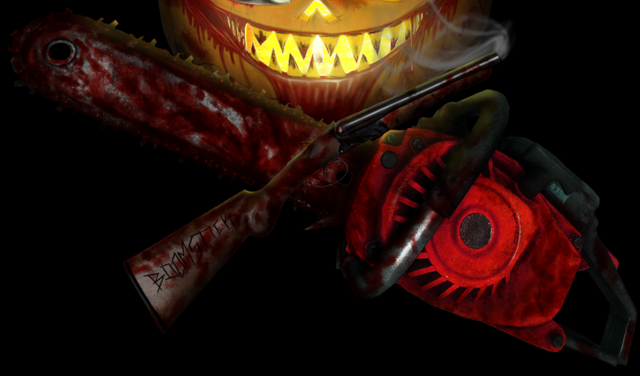 Already working on finishing "digital ghosts" and hopefully will be able to print it and hang it on my wall soon. Tons of changes in my life these days, i kind of needed that, i feel a lot different now.
Anyways, will check in on you really soon!
---
Tools used: photoshop cc2018 and wacom intuos pen small
If you like my art, please follow me on:
Facebook; Artstation; Deviantart; Behance;Patreon; Instagram; Dlive; Twitter and Twitch
You can own part of my artworks in the Ethereum blockchain Here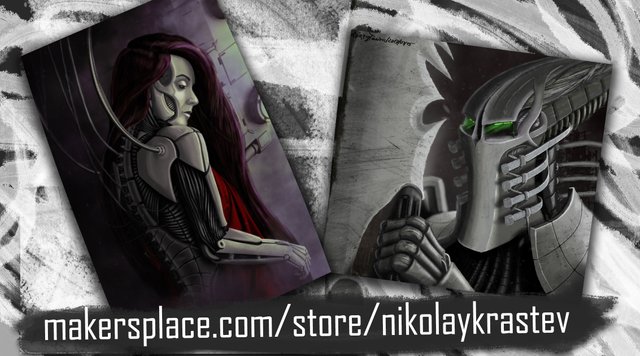 To buy a print or a Limited edition copy of my works
CLICK HERE