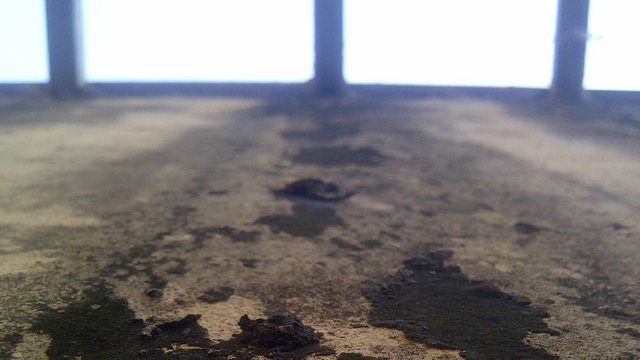 Backyard. Cumaná, Sucre. Venezuela
(Patio de casa. Cumaná, estado Sucre).
By Siomara Salmerón.
Por @Siomarasalmeron.
To me this photography gets close to represent the light-and-dark dicotomy, where darkness is methaphorically putrefaction, easy to surge anywhere but not necessarely common or acceptable to us. You could see the picture and feel prisoner of it, as watching the life in the other side of the bars. The stain is cause by rain and humidity which oxidates the grids and accumulates in the wall.
I am not a photographer but I consider myself aficionate to graphic art in general. This pictures satisfies my esthetic criteria a lot, though it might be a little bit cliche. I hope you like it.
---
Creo que esta fotografía se acerca a representar la dicotomía luz-oscuridad, donde la oscuridad es más bien la putrefacción y suciedad que no está en cualquier lado, pero que sí aparece fácil y rápidamente donde lo tiene. Siento que desde esta perspectiva el observador podría sentirse su prisionero, viendo hacia el otro extremo de la vida que está más allá del enrejado.
Se trata de una manera de óxido en una pared en casa por causa de las lluvias y humedad que van degradando las rejas que techan el patio.
No dedico tanto tiempo a la fotografía, pero me considero aficionada al arte gráfico en general, y esta foto es de las que me hacen sentir bastante satisfecha estéticamente. Aunque sé que conceptualmente es un poco cliché, no siempre se logra capturar esta impresión de dualidad y a la vez de cotidianidad.