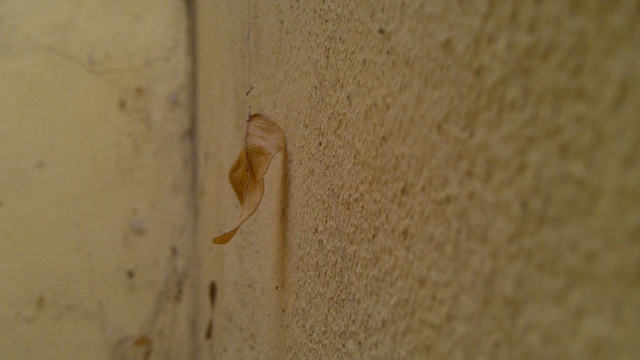 Cumaná, estado Sucre.
Por @Siomarasalmeron.
Se trata de una hoja seca atrapada en una telaraña. También tiene otras telarañas dentro de la composición. Es casi monocromática, de color amarillo. A la derecha hay un primer plano, que es la pared; en segundo plano y al centro la hoja seca. El lado izquierdo tiene dos elementos, un espacio de cielo en la esquina superior y una telaraña en la inferior.
---
Cumana, Sucre state. Venezuela.
By Siomara Salmerón.
The picture is a fallen leaf trapped in a spider-web. There a first plane in the whole right side (wall), a second plane in the center (leave). There are two more elements, which are a piece of sky and another spider-web in each angle of the left side. The picture is almost monochromic, yellow.