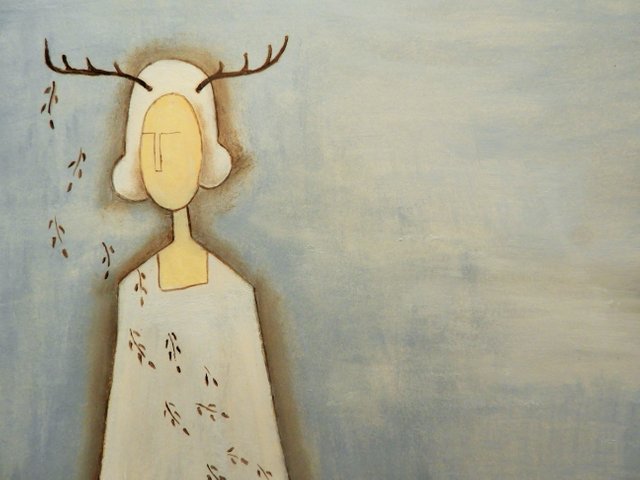 Yesterday I worked on 2 different versions of a Lady with the horn of the deer on her head. The first one is a tiny painting A6 size, the second one (the one you can see in these pics) in A4 size.
You can see the smaller version here, but the larger version I made yesterday after the dinner is this: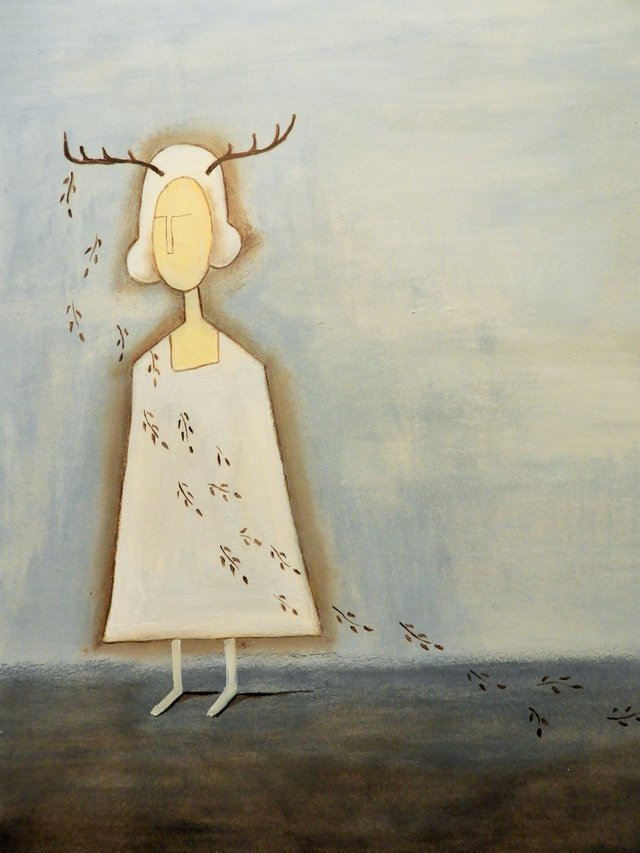 Deers and woodland creatures are some of my favorite subjects to paint and so yesterday I decided it was time to use my new character (the Lady with a minimal face) to represent my love for them.
It's an oil painting on a sheet of paper 200 gsm and, like in the other paintings in the same style, the main color I used was the Payne's grey.
For this one I decided to paint a white dress with the leaves seem to fall down directly from the horn.
I hope you like it!
See ya soon
Silvia