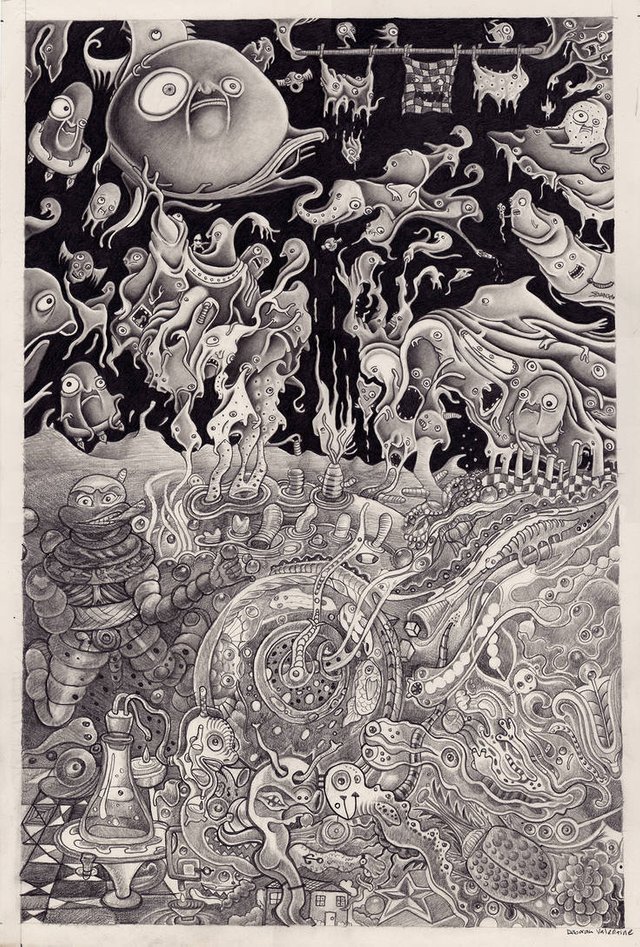 Laundry Day
This is an Exquisite Corpse collaboration I did with Deborah Valentine from the United States (https://www.deviantart.com/deborah-valentine). She is a great artist and in 2011 she asked me to do an Exquiste Corpse collaboration and I was honored. I never collaborated before and she is the reason I started doing Exquisite Corpses. I created one and send it to her. Years later she send me one and I finished it. This is the one she started and I finished it in 2014. I will show the other in a different post.
Deborah started the bottom half covered it with paper and send it to me with only a small strip (maybe 1 or 2 cm) to see and I finished the top half. After I did the top part I removed the paper and saw her part and the final and complete artwork.
The EC is made with pencils. Size about 31 x 49 cm and one of the bigger EC's I have done. Can't remember how long it took but probably a few months (on and off) to do my part.
Below so close ups so you can see all the details: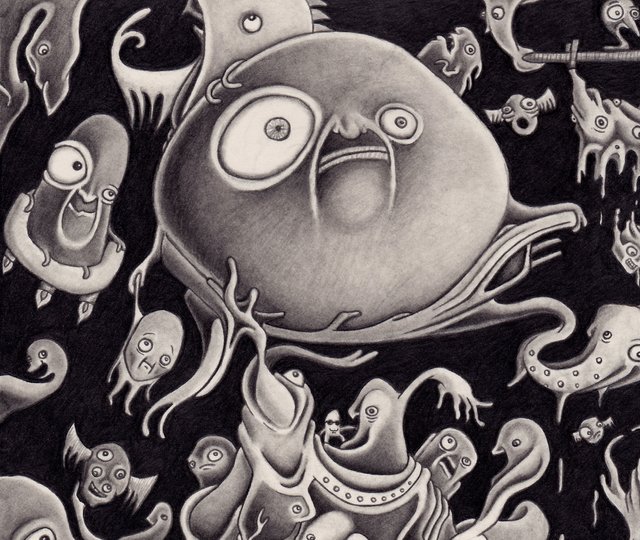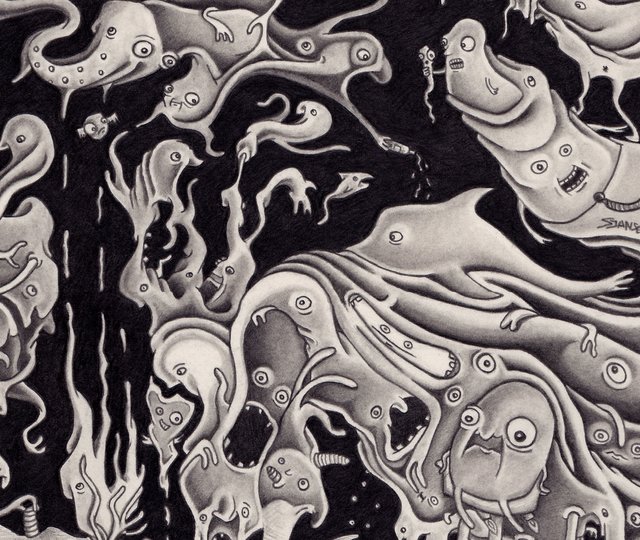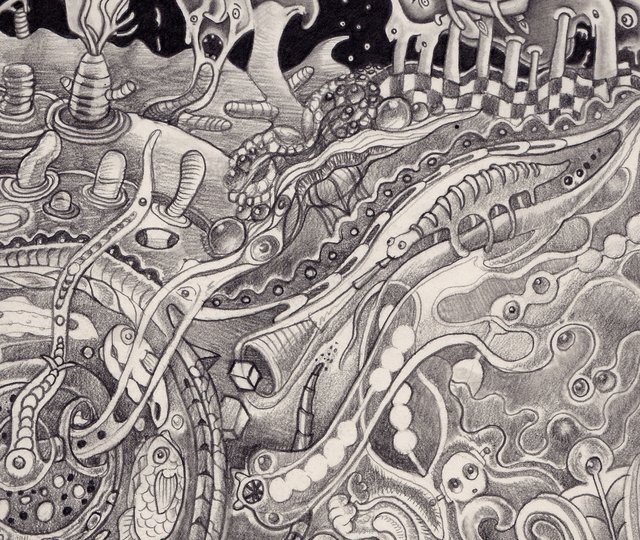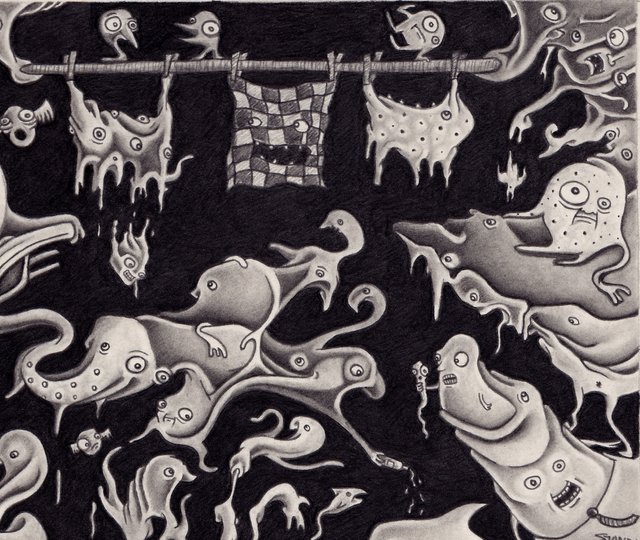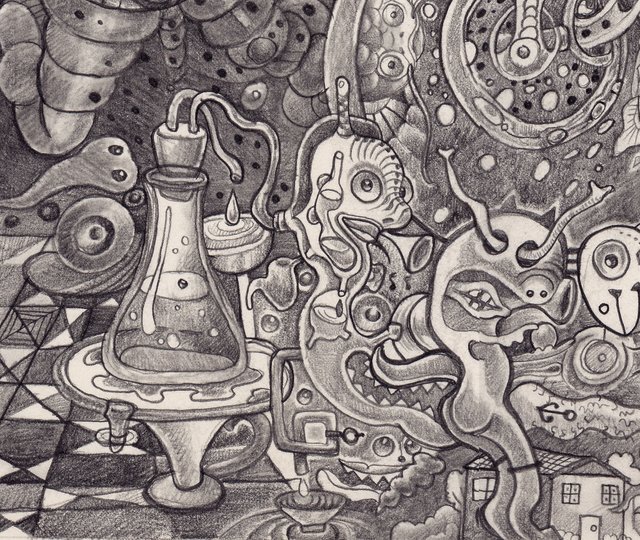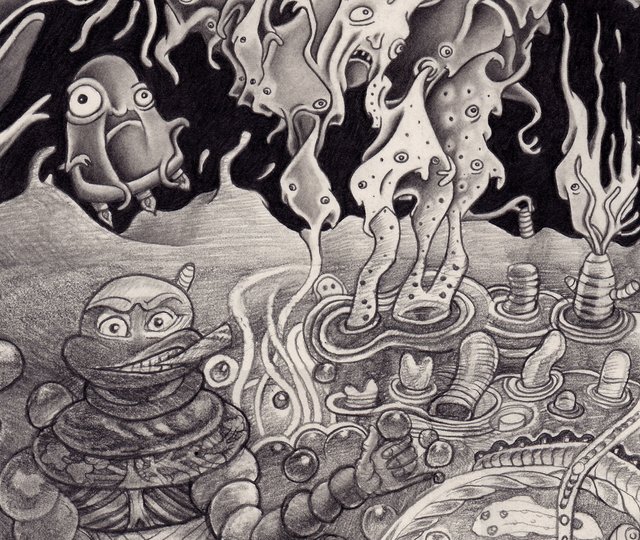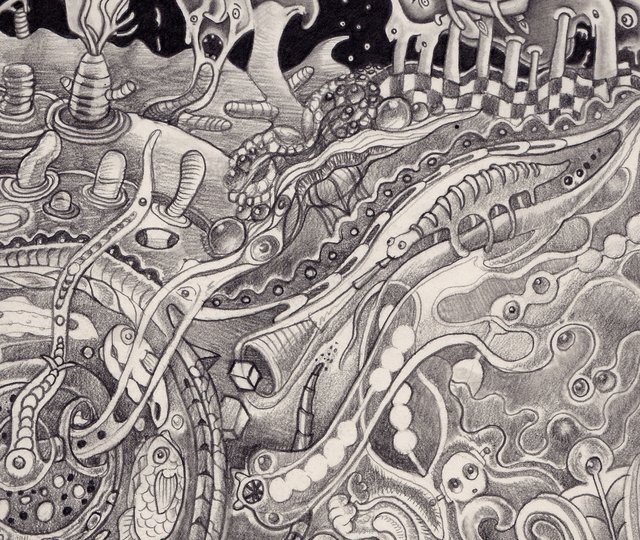 https://shop.spreadshirt.net/sanderjansen
http://www.sanderjansen.net