Making a vulture with black ball pen.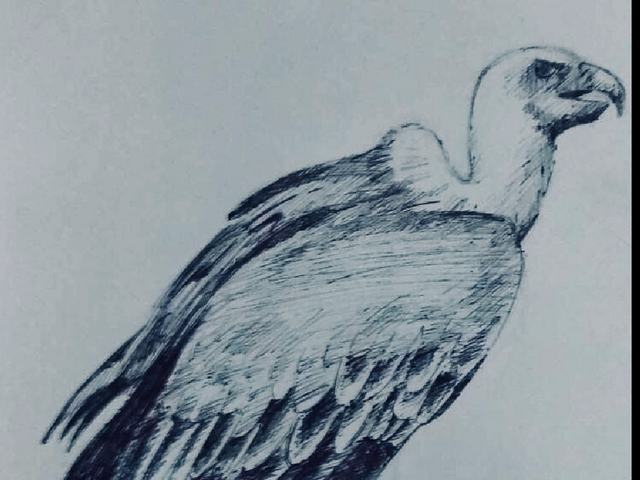 Good morning dear friends, this is Raghao brings you an art work I made this morning from the black ball pen and I love this hopes you all will lo e my work too.
Friends I love to use black colour for shedding on my drawing and it's the most important colour of my work. I made so many things from this colour and I will try to show you something new everytime.
Thank you.