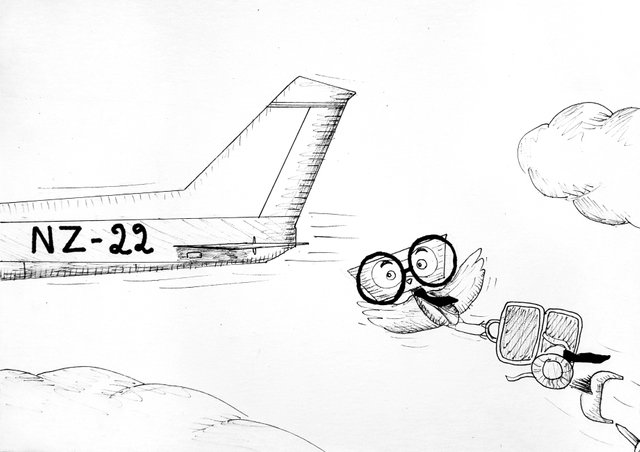 Hi everyone!
This is my participation for the word "catch".
As a owl, isn't it ironic to miss his flight? :D
This time, the lost baggage will not be the company's fault ;)
Oktober is nearing its end. I will participate in the last inktober tomorrow. :)
So, see you tomorrow, and have a good day !!