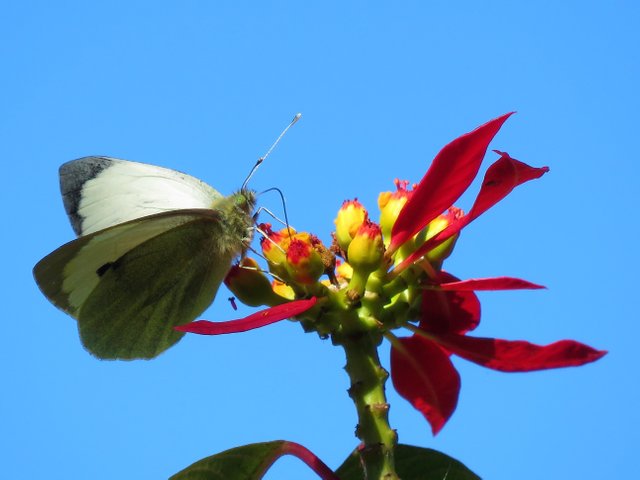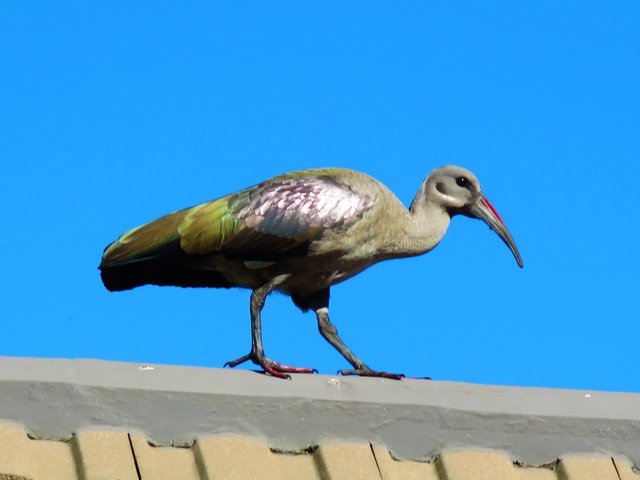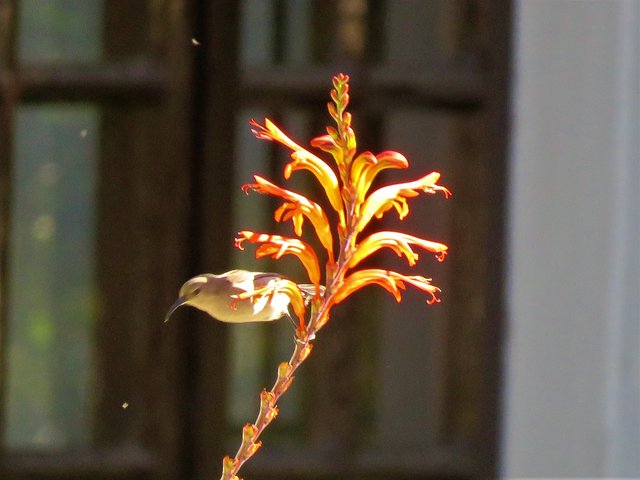 A Butterfly, an Ibis Hadeda and a little lady songbird. What do they have in common?
Nature's beauty indeed. a large bird, a small bird and a tiny butterfly, yet they are all beautiful in their own right.
We have discovered so much beauty in day 3 of our stay in this new place and the area is filled with nature's residents!
Hope that you have enjoyed the pictures and thank you for the visit to a post by @papilloncharity.
Here are some more beauties.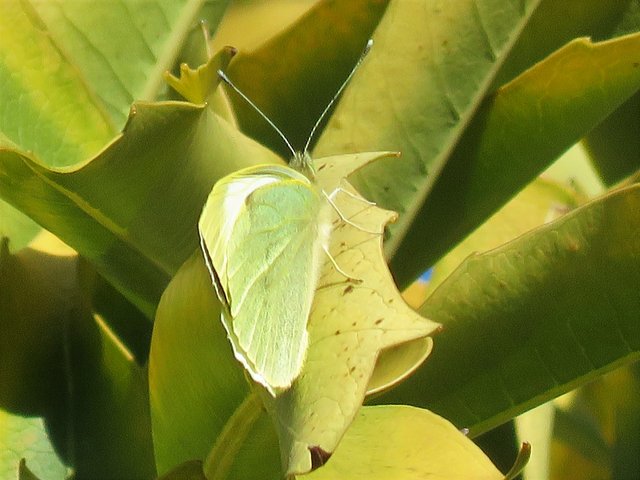 Another butterfly spending some time in the early morning sun!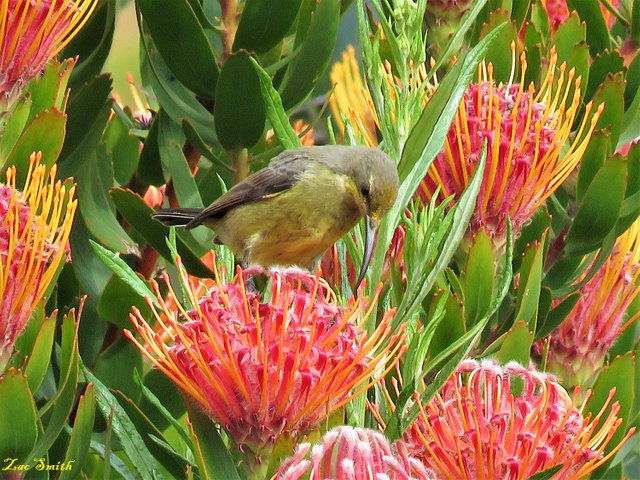 This looks like a female Copper Sunbird searching for some nectar in a red pincushion!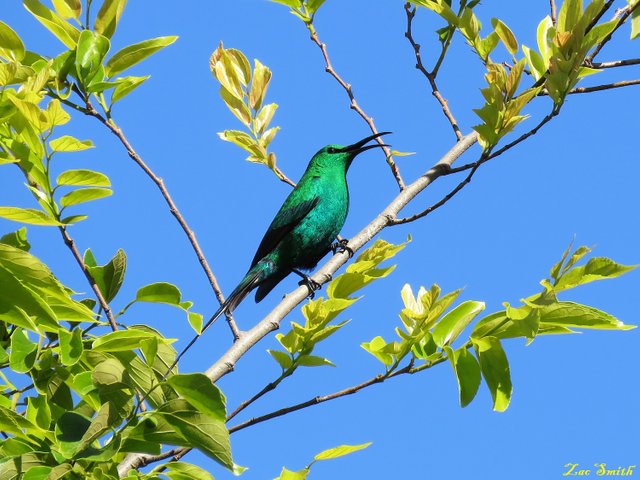 Have you ever seen a singing Malachite, the king of the sunbirds.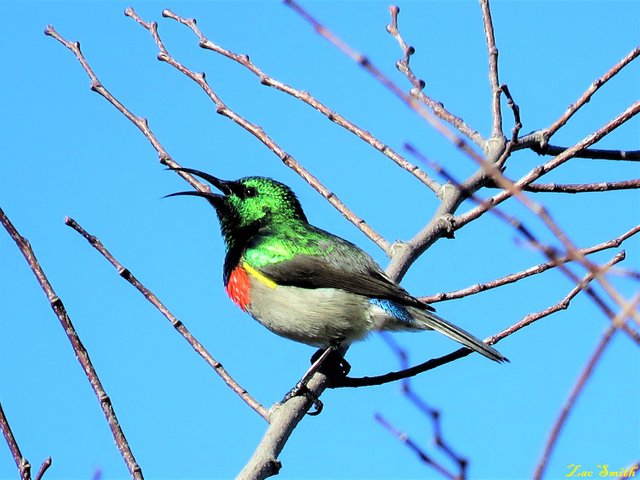 Or heard the lovely rushed tunes of the red collared sunbird?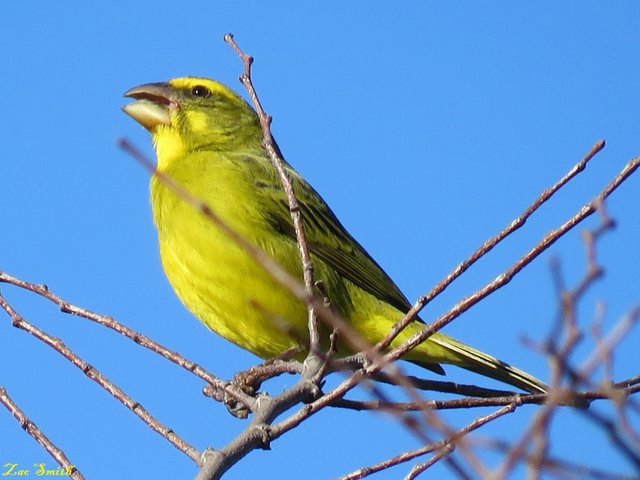 From afar I thought this was a Weaver until I heard his song. This is a Yellow Canary.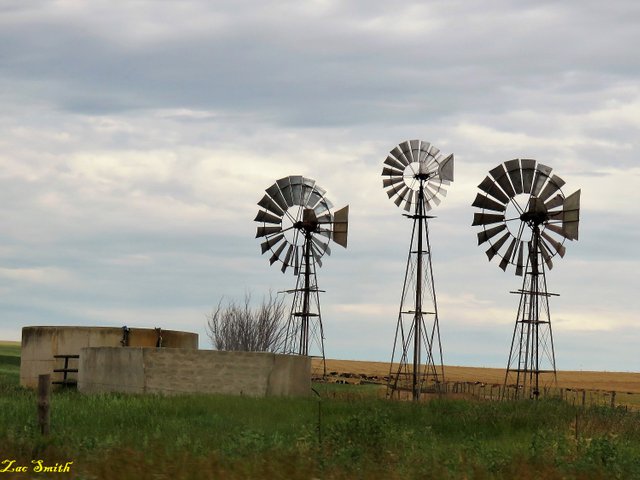 I am used to seeing one or two windmills, but three of them together is a rare sight indeed.
We are surrounded by farms with a wide variety of produce and due to the different crops they all attract a range of bird species. An entire glossary of bird species are present here and they are spread across the areas.
One can target a particular specie, such as Blue Cranes for instance, research what they eat and then simply drive out to the farms that produce their food. Many farms also have a variety of wildlife on their farms and it's a photographers dream.
Of course the birds also invade the towns close by and we are lucky to get a fair share of the birds here in our town. If you are a bird and butterfly lover, you simply plant their favorite flowers or insect drawing plants in your garden and voila, you will soon have an aviary of wild birds at your place.
Squirrels love nuts and guess what? We don't have any nut trees here, yet, but we have a huge palm tree out front and I was told by a resident that the squirrels nest in it at the top.
Caught a brief glimpse of one today and I will soon be in action again with the squirrels.
Thank you for the visit to @papilloncharity.

Team South Africa banner designed by @bearone