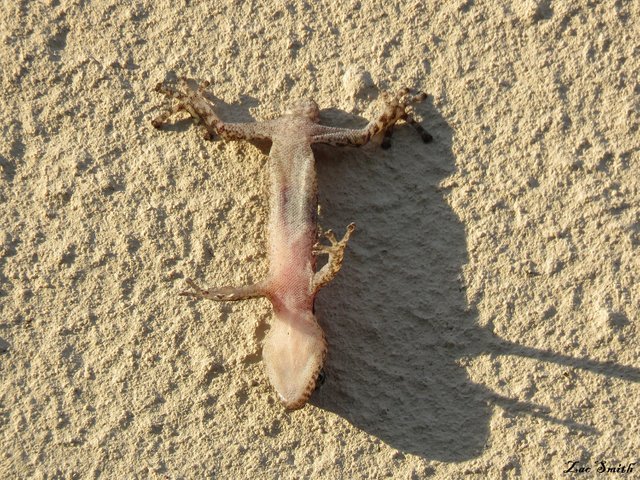 Ever seen a Gecko hanging upside down with his stomach exposed? Neither have I until today!
I stood talking to some laborers in the back garden early this morning, as they were digging a trench down the side of the house to open up a leaking water pipe. Some movement up on the wall below the roof caught my eye and I saw this little Gecko sitting there. A first time that I see a gecko of this color and where was his tail?
But something more astounding was to happen, as in retrospect, this little guy was waiting for the early sun to warm the wall. I was on the last of me camera's battery and I hoped that it would last for a few more shots.
A most astounding occasion!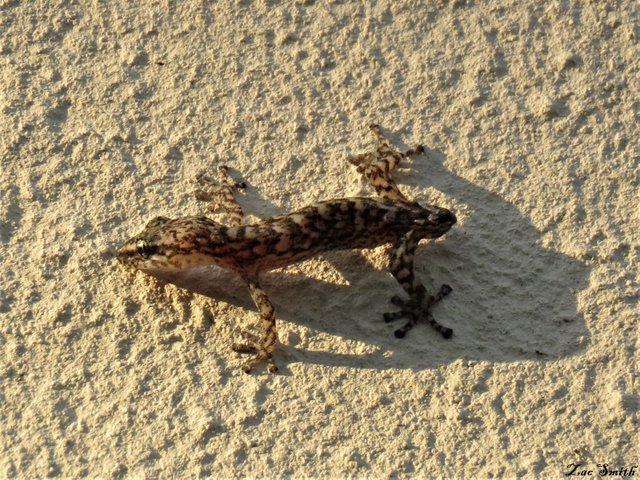 He must have gotten in a scrap with a bird or something, as his tail was gone!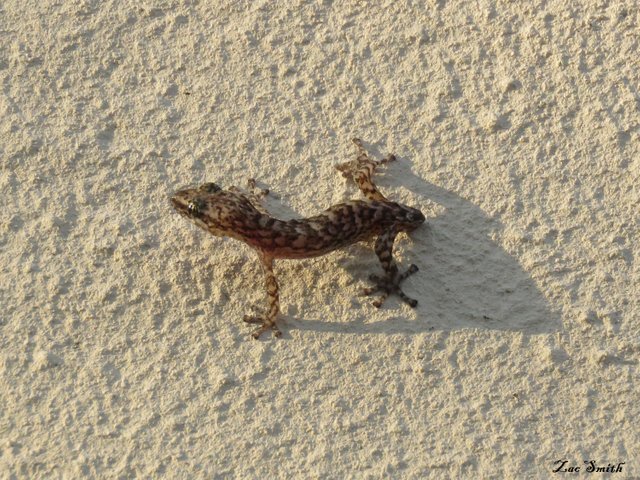 Then he slowly started to change his position!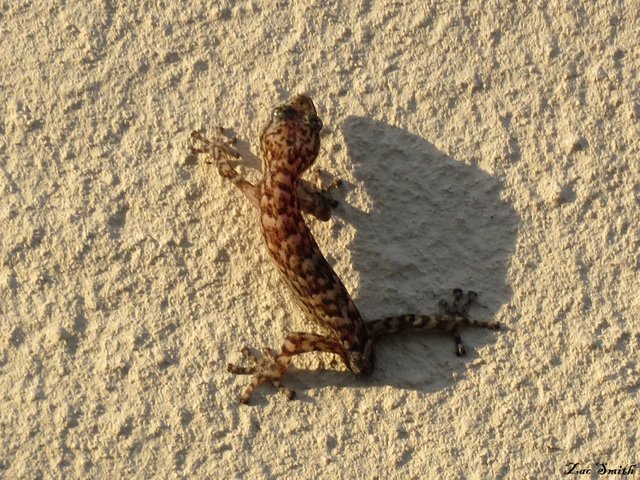 He was moving into a vertical position!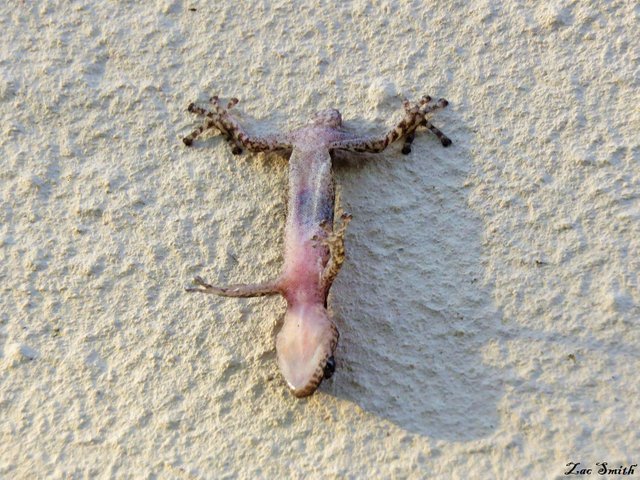 And then, BOOM! He simply let go with his front feet and he flipped over backwards!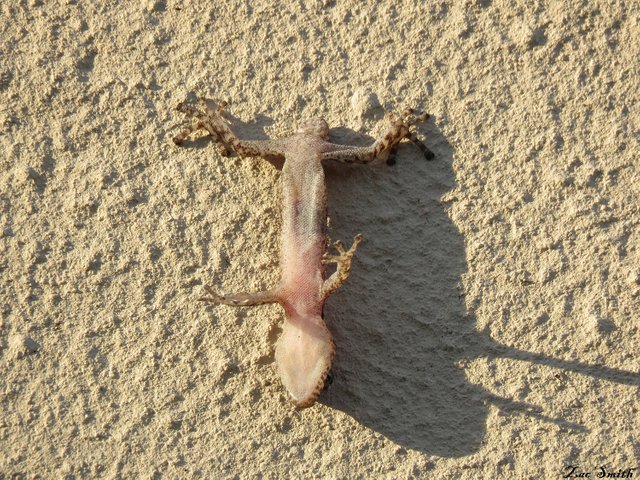 Look! His back feet are still stuck to the wall and his legs are twisted over!
What an amazing site, as this little guy was warming his belly in the sun. Like I said, I have never seen this before.
The Gecko is about 25 millimeters in length and his body is built to support his weight. This was such an exciting discovery that I forgot about the low battery of my camera and it simply shut down.
I sped around the side of the house to go and fetch a charged battery, but had to wait at the front door as Marian was in the bath. Eventually I got the battery and you guessed it. When I returned the Gecko was gone.
I so wanted to get a shot of him in action when he flipped back to his original state, but it was not to be. Drat, he was gone. Most of us know that disappointing feeling don't we?
A missed opportunity to get a perfect shot spoiled for one reason or another. I've had hundreds hahaha.
Some of my shots could have made National Geographic if only, if only...………..!
But I console myself by saying that tomorrow is another day to get it right.
Just so in life as there are no failures as far as I am concerned. They are all lessons to mold us. To grow us toward a degree of perfection, but we have to understand that no human being can ever be perfect. There is not one that has not made mistakes, but we need to learn and grow from our mistakes. We need to identify our weaknesses, embrace them and turn them into strengths. This is my way of learning in life.
Think about it!
Thank you for the visit to another post by @papilloncharity

Team South Africa banner designed by @bearone</center