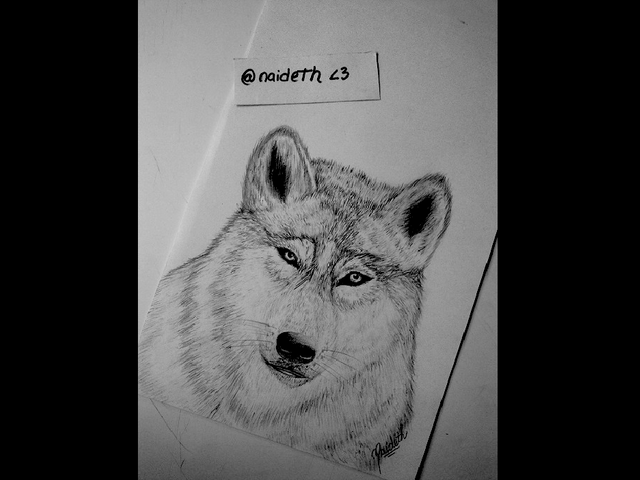 Greetings dear friends lovers of art ..!
It's a pleasure for me to show you my first drawing of a wolf, and my first entry to the contest "ANIMAL ART" by @nTOPAZ I had never done this technique, and take this opportunity because I wanted to try it for a long time.
This technique is somewhat similar to that of the hair but small strokes or lines are used. To be the first time I draw something like this I love how it looks, and I feel satisfied with the result.
The drawing was made in opaline, with pencils, B2 and 4B, Also use a mouldable eraser and eraser.
Without more anything to say, here I leave the process I hope you like it:
PROCESS
I draw the silhouettes of the wolf with the pencil B2, also I add small lines around, these would be a guide to know where the force will be exercised in the strokes.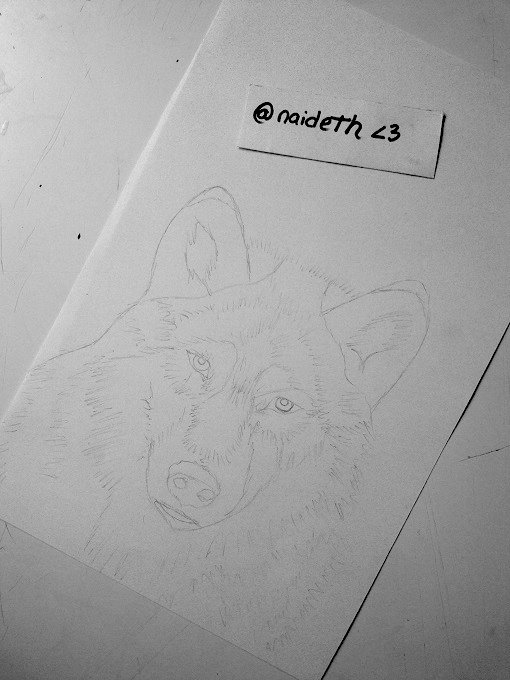 I start to draw from top to bottom, this is so as not to irrigate with the arm the granite that leaves the pencil. (With the B2 pencil I realize the light zones and with the 4B I realize the darkest parts).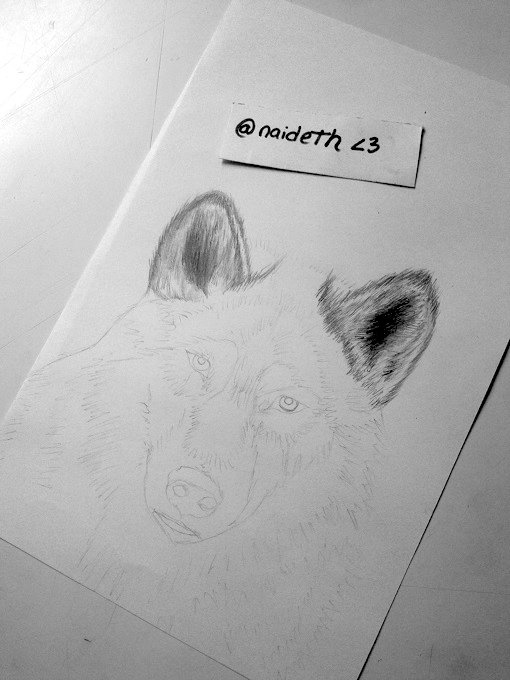 I'm making small strokes with the pencil on what would be the wolf's forehead.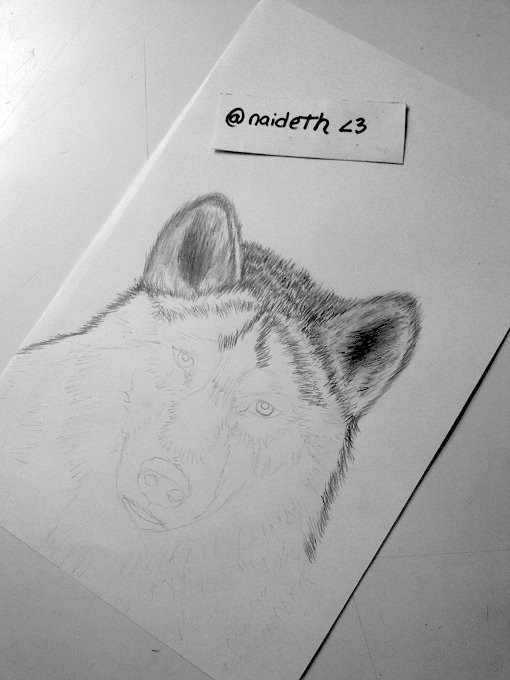 With the diffuser I shadow the areas where I do not make the small lines.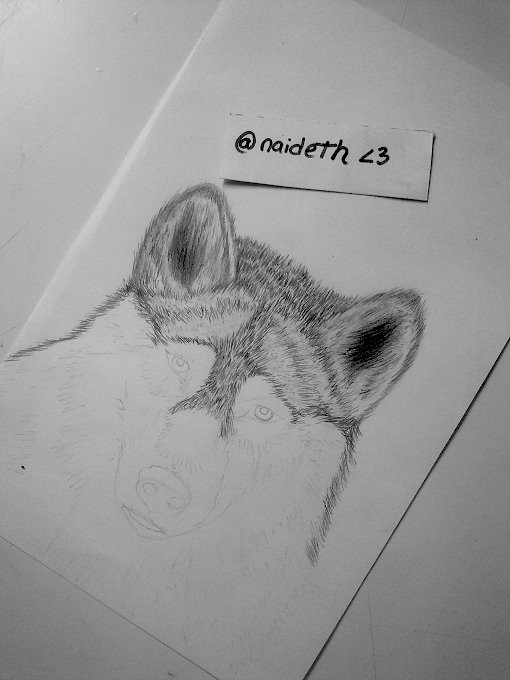 I continue with the small stripes around the body. My intention is to make the lines darker and then make them more clear.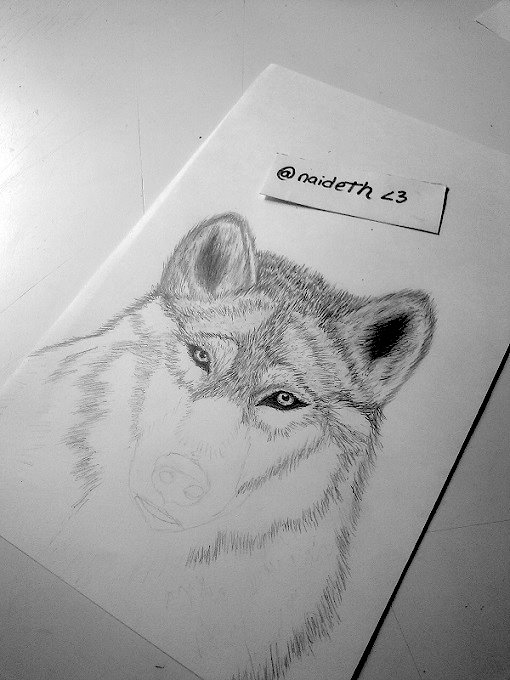 I continue with the snout of the wolf, the nose is the most beautiful thing in the drawing, I love how it looks.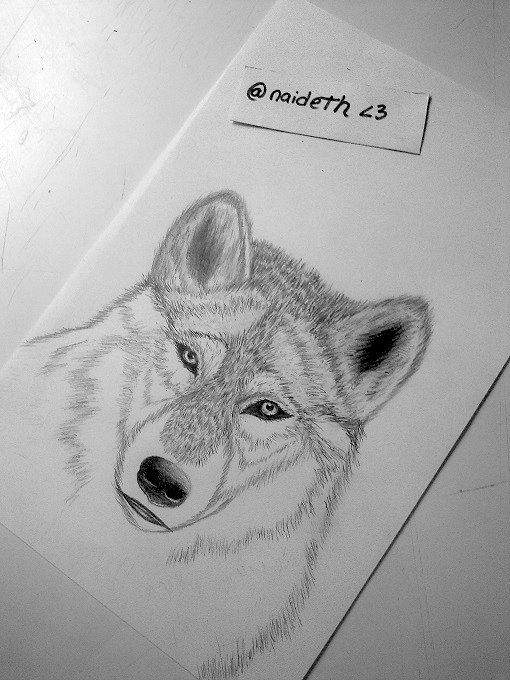 It is time to draw the neck of the wolf, at this point you can notice the difference of tones in the drawing that give an incredible effect on the fur.
(As you can see, around the muzzle, I exert a lot of force in the lines, I do not like how it looks so I decide to erase them and start again with that part).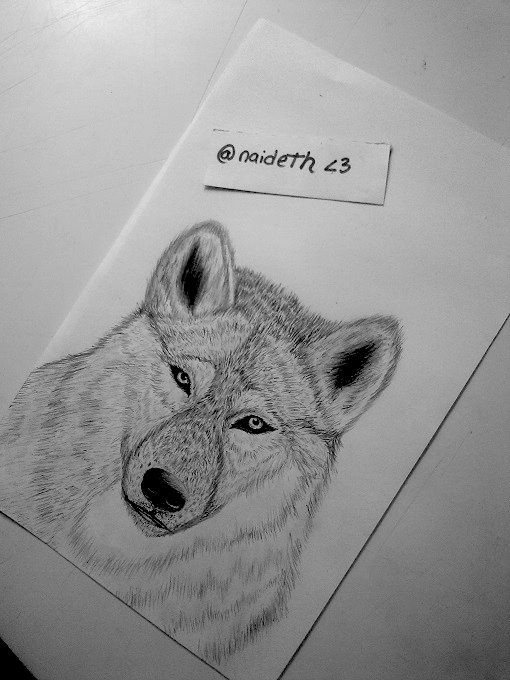 I finish the drawing, making some small details, erasing or blurring some areas, in order to achieve the effect I want.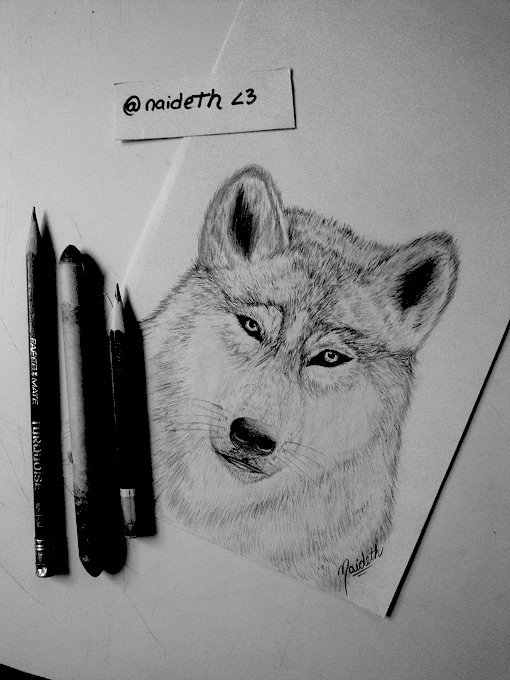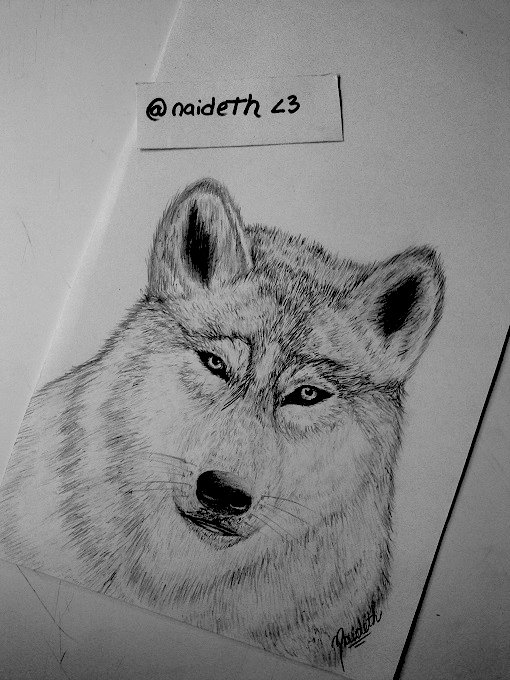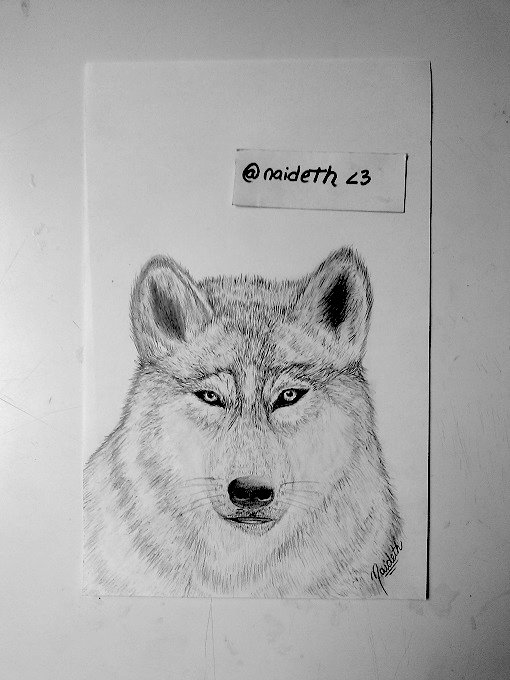 Copyright @naideth - All rights reserved.
Let me know your opinion about my drawing in the comments, I would really appreciate it .. !!
Thank you very much for visiting my blog and for all the support, a big hug to all..!!