Drawing real people in anime style #4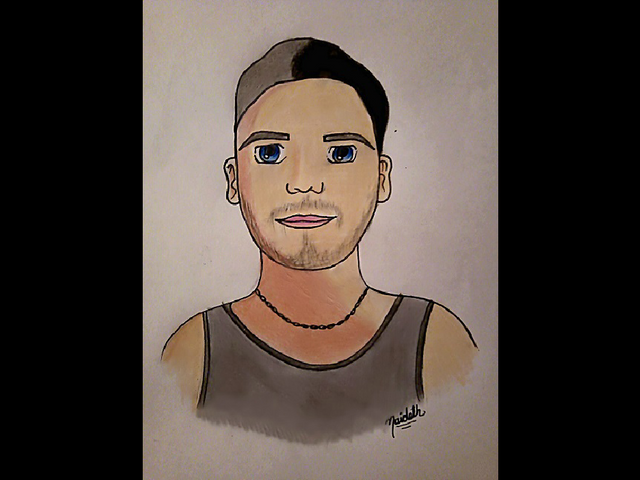 Greetings dear friends lovers of art ..!
I loved the final result of this drawing. When I started coloring I did not know if it would be as I wanted, and that is why I did not take many pictures, I was focused on what I did and what I wanted to achieve and I completely forgot to continue taking pictures.
I wanted to do it as caricature as possible, doing it flat and without abusing much with the tones in general.
Making a drawing like this for a real person is fascinating, because you can see the reaction generated by the drawing.
His name is Maik and he loves drawing so much, that his reaction is worth more than anything, and motivates me to continue making art for special people. I will continue working to get reactions as valuable as Maik's.
I hope you like it as much as he does:
PROCESS
The sketch was made with a HB pencil. At this point the sketch was completely clean and the additional lines were erased with a moldable eraser.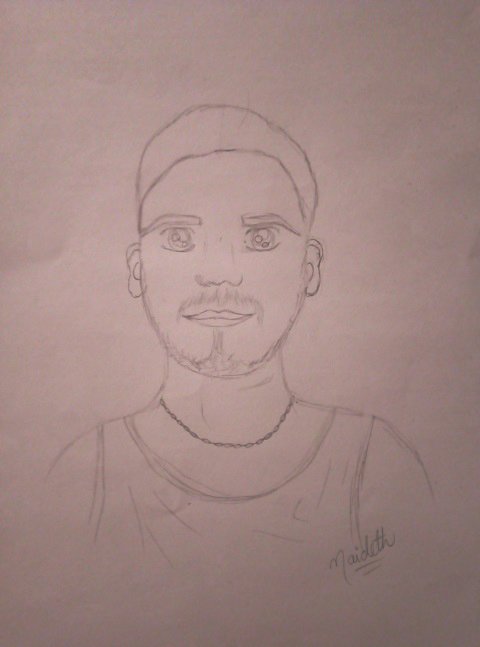 With a pen of ink I review the lines of the entire sketch. And then I'm erasing the lines with a common eraser.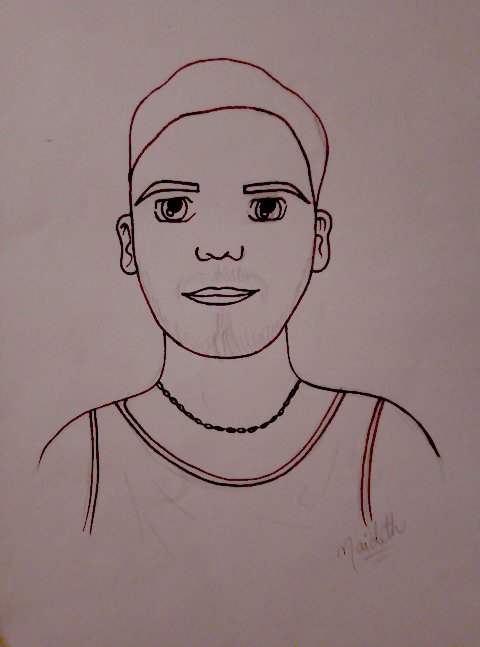 Final Result
Use prismacolor colors on cardboard. I had the great opportunity that a great friend will share these colors with me, soon I will have mine.
Change your shirt since during those days Maik, I wore a gray shirt, similar to the one I drew, and it seemed like a great idea to draw it, since it better matches with your gray hair :))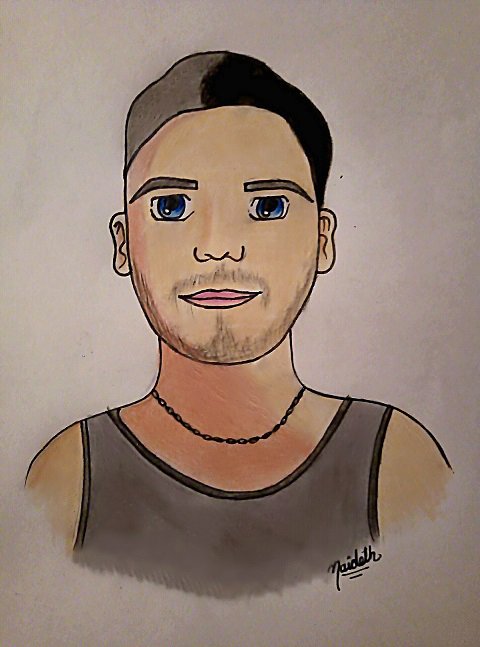 This is the photograph that you use as a reference to make the drawing.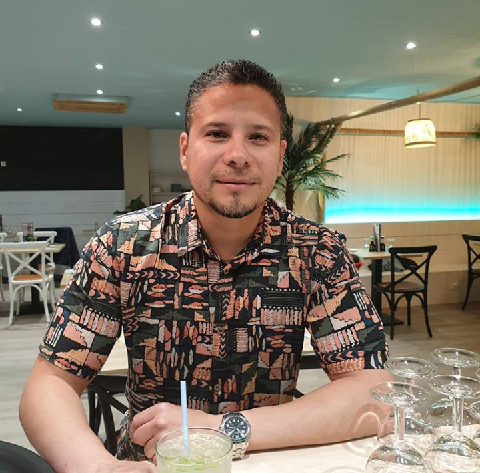 Copyright @naideth - All rights reserved.
Let me know your opinion about my drawing in the comments, I would really appreciate it..!!
Thank you very much for visiting my blog and for all the support, a big hug to all..!!