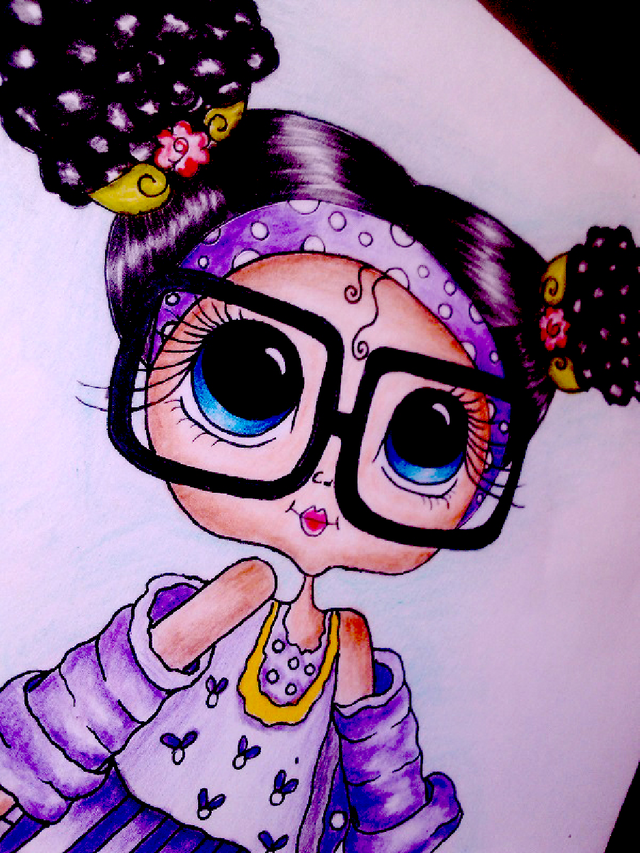 Greetings, friends, art lovers..!!
I am delighted to continue showing my work through nTOPAZ, in this opportunity I want to show my beautiful doll, which has a childish style, similar to those that appear in children's stories, is very colorful, bright, flirty, and Above all, it is very different from what I am used to showing them.
It was very funny for me to draw this beautiful doll, without doubts it is the best drawing that I have made using colored pencils, (it is worth noting that it is not my strong one). Without more anything to say, here I show you the process, I hope you like it..!!
PROCESS
The first step is to draw a silhouette, the first sketch was a mess, it's normal when we start to draw, but after it goes to clean is like this, I helped with the moldable eraser.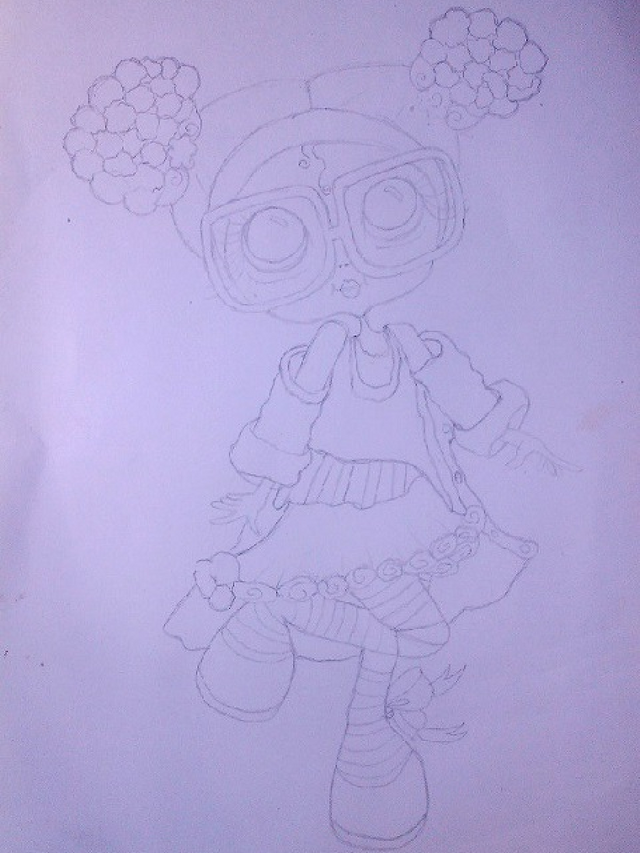 Then I trace the lines with a pen of ink and I erase the lines of the pencil with the moldable eraser.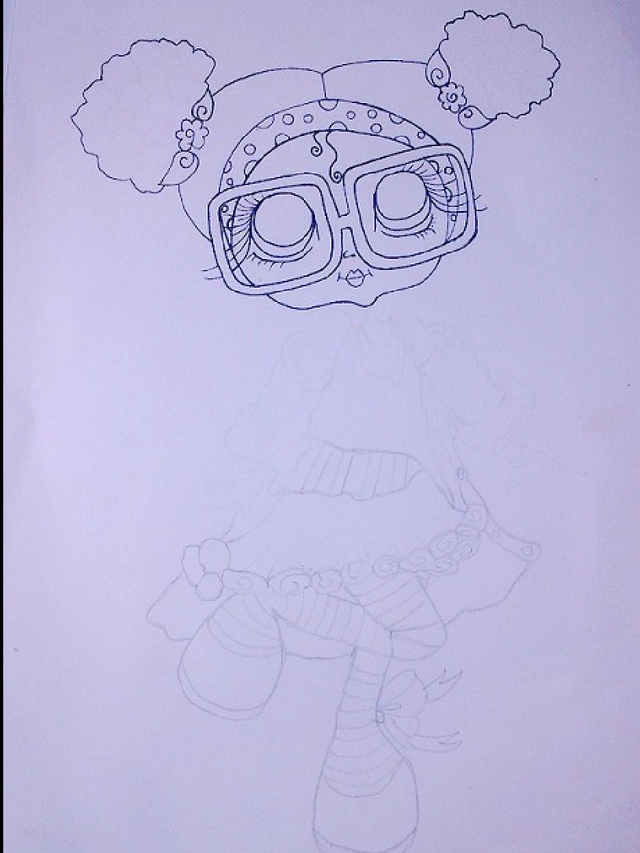 I draw the whole silhouette with the ink pen, and I completely erase all the lines that have remained.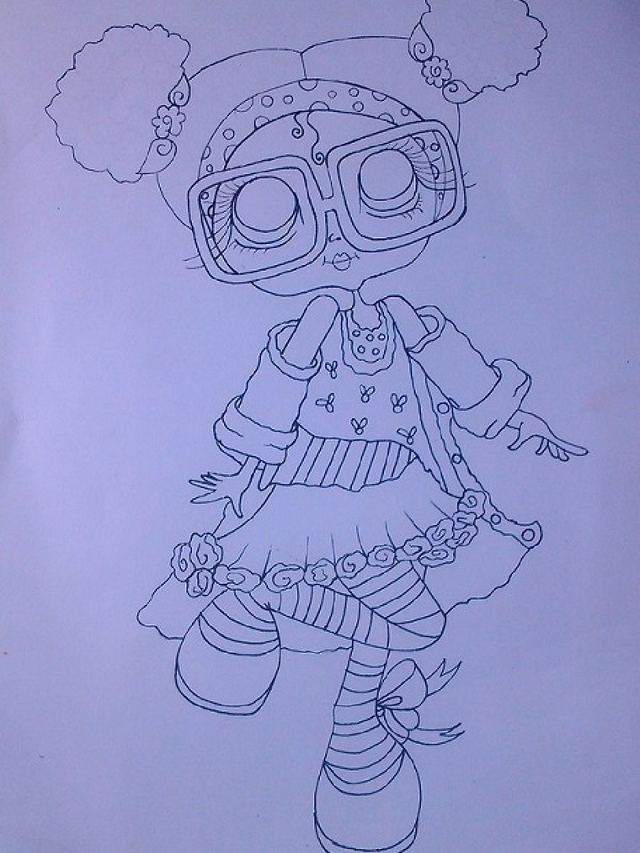 It is time to put color, I decide to start with the skin of the doll, I apply the brown color gently around the contour and then with the skin color, I color the rest.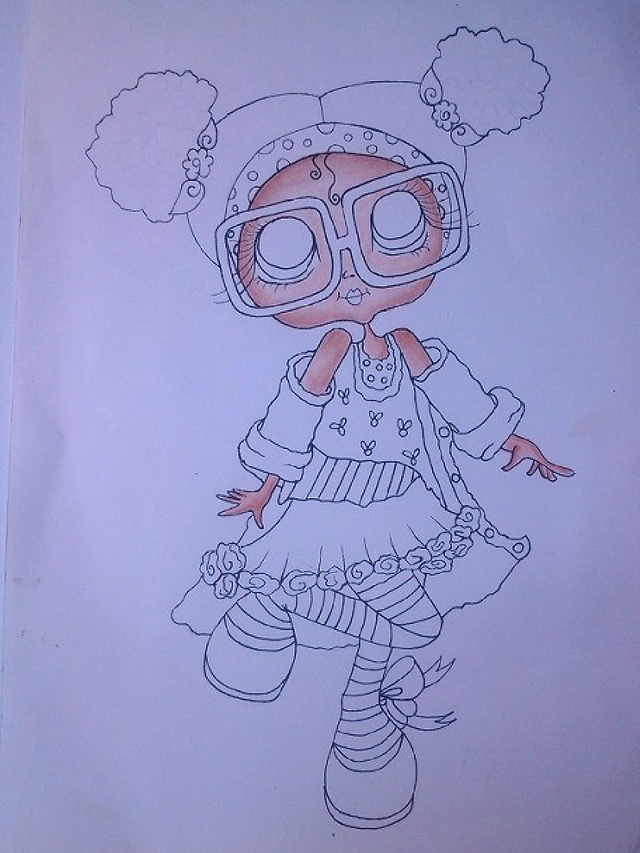 Then I color my eyes, it's my favorite part here, I use two shades of blue to get a shine effect and black for the rest. For glasses use a gray color, exerting a lot of strength.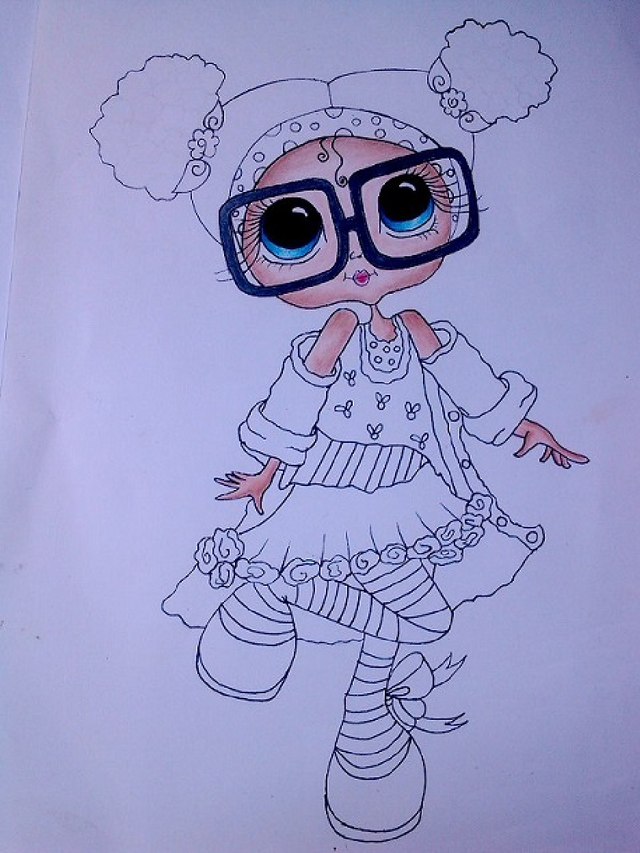 Then I start coloring everything that is purple (headband, dress and stockings) For which use 3 shades of purple, additional blue and gray.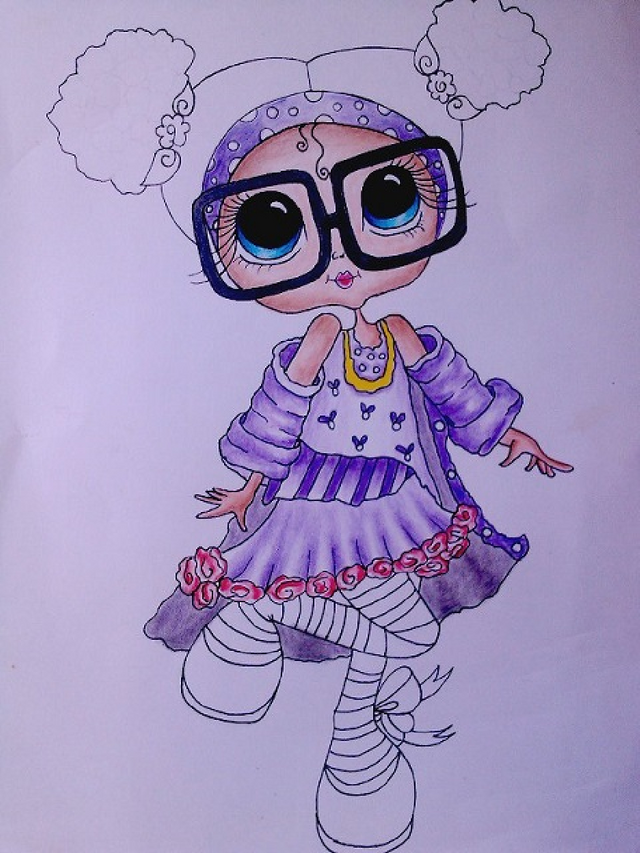 I have used the gradient technique to give volume and movement to some parts of the dress, headband and stockings. The shoes are painted with a gray color, leaving some blank spaces to simulate brightness and volume.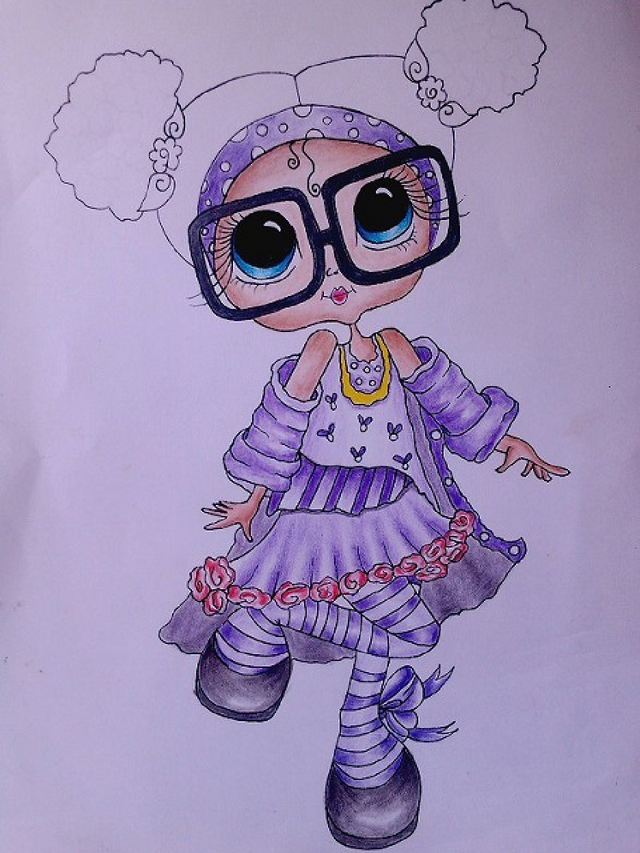 Then I continue with his hair, this was the part of the drawing that took me most time, I usually do realistic hair with a 6B pencil but this time I did not want that effect (it would not look very good) and I made it with a black color and some parts with ink pen.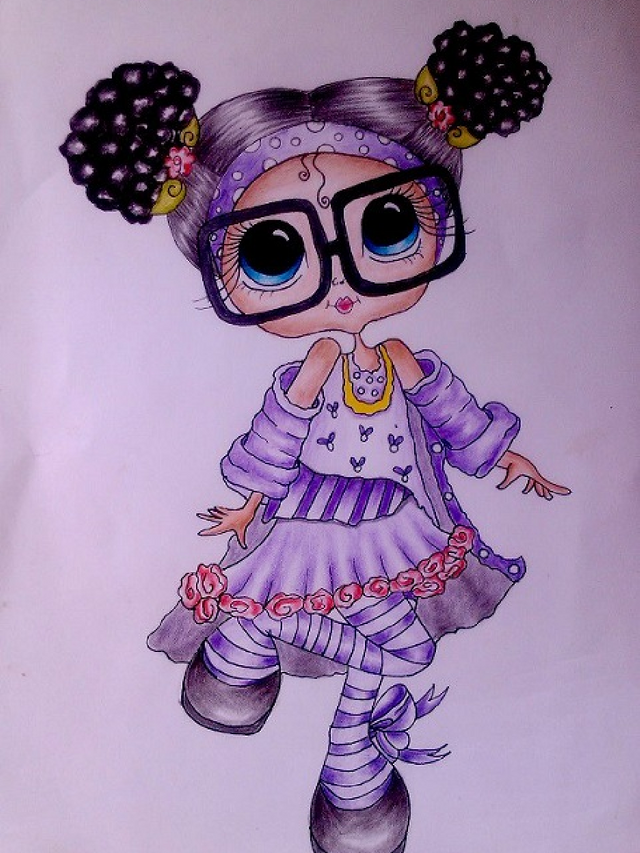 Final Result
And the final touch I give it by adding a turquoise shadow around the wrist, and ready..!!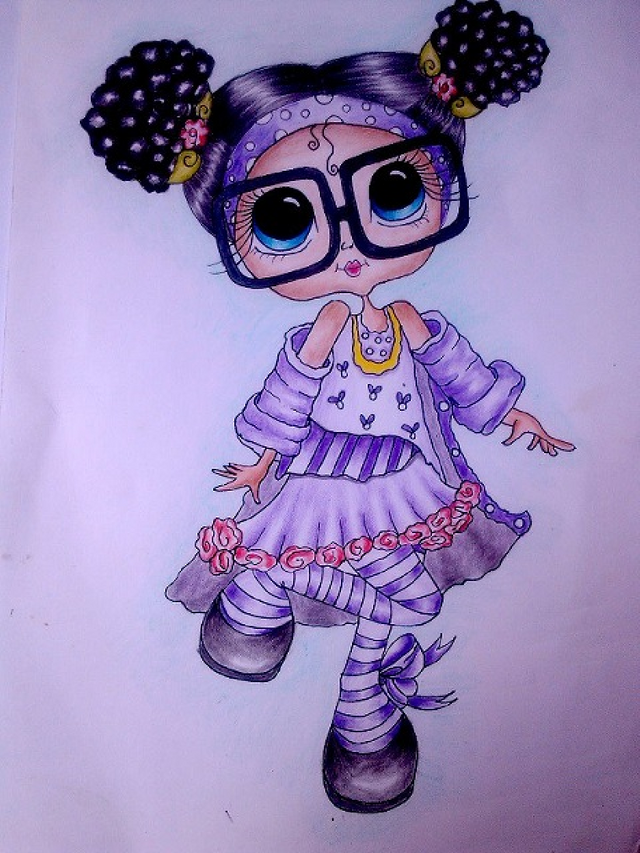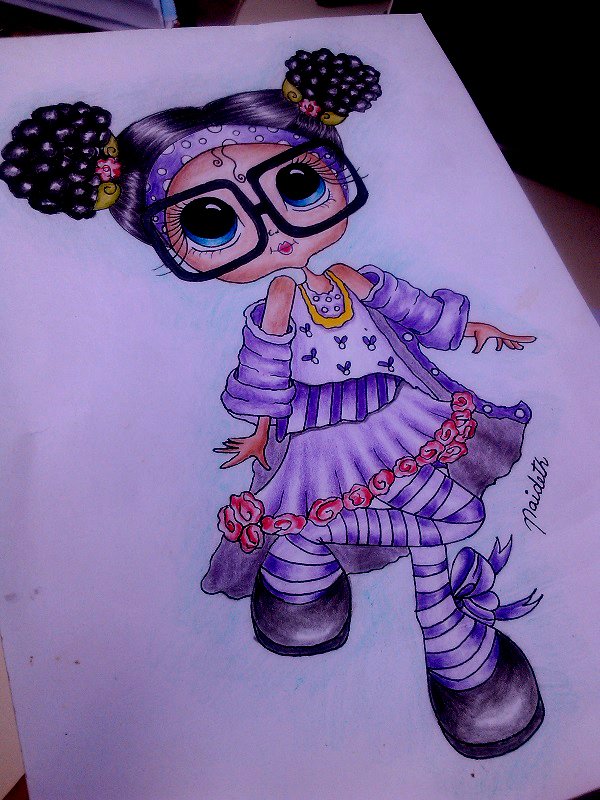 Thank you very much for visiting my blog, and for all the support..!!

Blessings