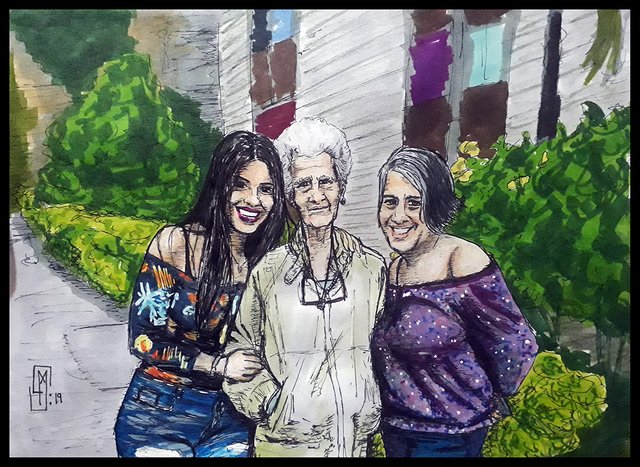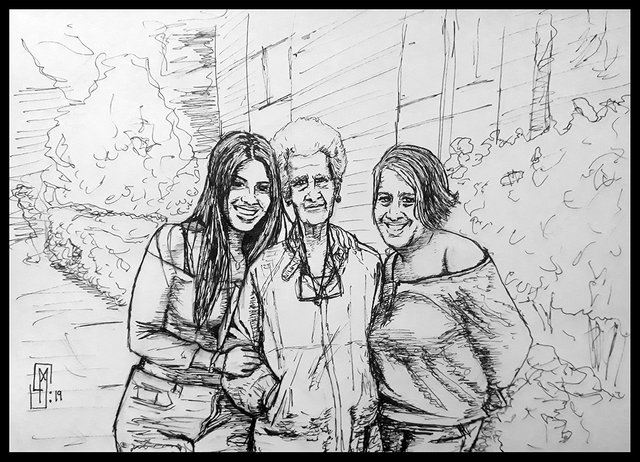 ---
This was another commission from my art teacher in high school, she currently lives in the USA and was visiting Medellín last week, and hired me to make this portrait of her along her daughter and Mother, ultimately this would be a gift she gave to her elder mother that she cannot visit as often because travelling to Venezuela is very difficult and expensive, not mentioning that entering with a US passport while also being Venezuelan, is problematic for saying the least.


As payment she bought me art supplies which I loved hehe, she brought me a pack of 60 new colour markers and some watercolour brushes, those with the water storage.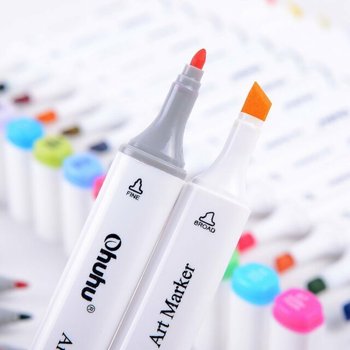 source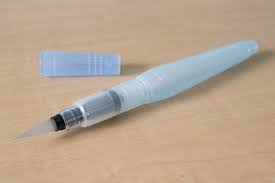 source


Over all I was happy with also reuniting with her after so many years, almost 18 years since I was her student wow, of course I had seen her after I was no longer her student but I'm is almost 14 years...


Well of course she loved it <3 and I'm glad she could make this gift to her mother.


Technical Info:
Traditional Media on a A5 sized Opalina white cardboard.
Mechanical Pencil HB and Colour Markers.
I probably did it in 3h distributed in several days.
---
Reference Photo

My drawing before colouring

Click to see in full size
Final Artwork 😁✨

Click to see in full size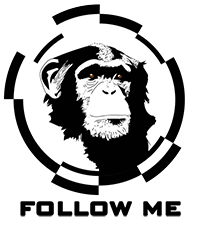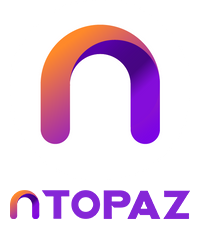 Join our Discord Channel and network with other artists to help each other grow.