Glen Ronald || The Chaos Whisperer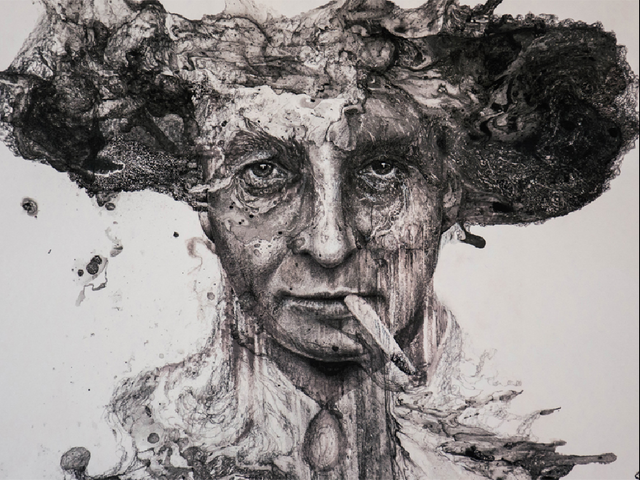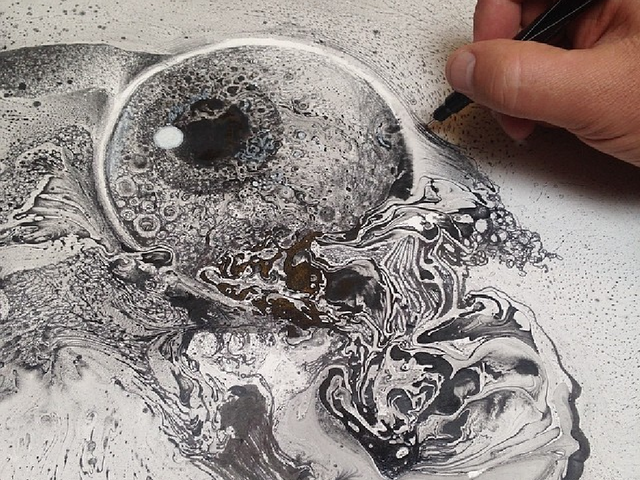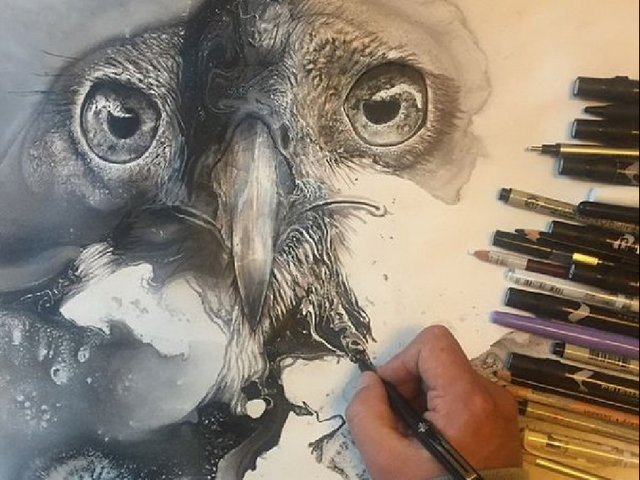 For @nTOPAZ Talent Curation contest, I would like to show you some amazing artworks from my long time favourite artist whom I hold high admiration for, Glen Ronald, also known as The Chaos Whisperer.
Without a doubt, the name suits him perfectly, as he evidently whispers works of magnificence out of his oeuvre of ink washes, paints and graphite. He starts all of his illustrations with a base of "chaos" that are splashes of inks, paint or mindless scribbling and starts working details and ideas into them afterwards. Glen mainly focuses on images of inspirational figures and creatures of nature.
I cannot begin to describe how mesmerising it is to see the phases of the process of each work, Glen's ink work is 'black magic' on a whole new level. Every piece is an exploration and discovery of techniques. To me, he truly is a master at his work.
Glen Ronald's links:
https://www.instagram.com/glenronaldgallery/
http://www.spark.ca/