Man On Suit: Model - Pele Of Brazil
Some say drawing with pen is difficult but I say drawing with pen is a test of patience and carefulness.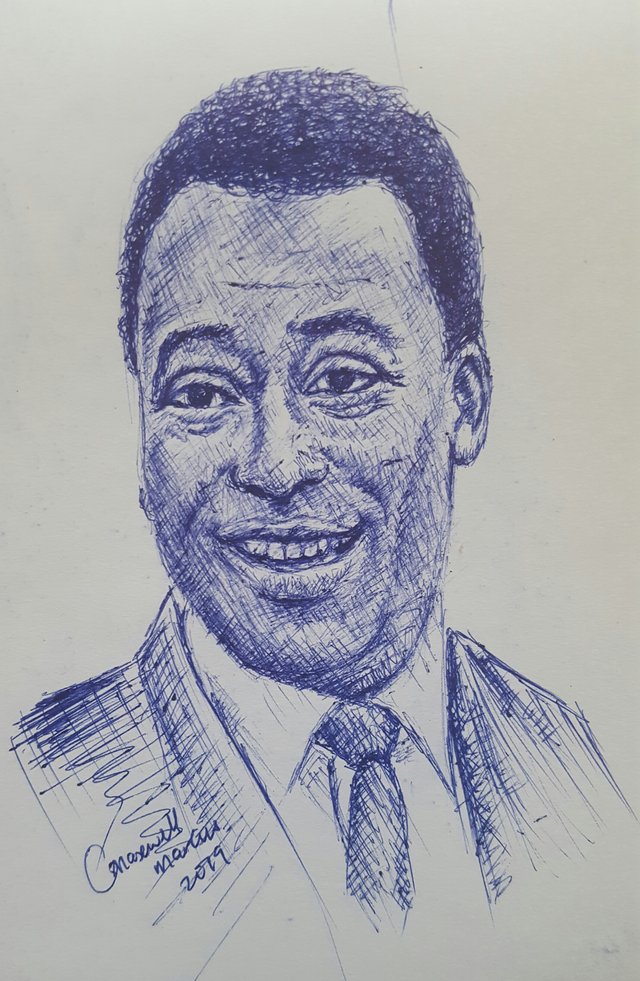 When you draw with, you calm down and work on it to avoid mistakes. You don't care about how long it will take you to complete it. Your focus in on the desired goal.
In this drawing, I first sketched out my model. Then worked on his hair.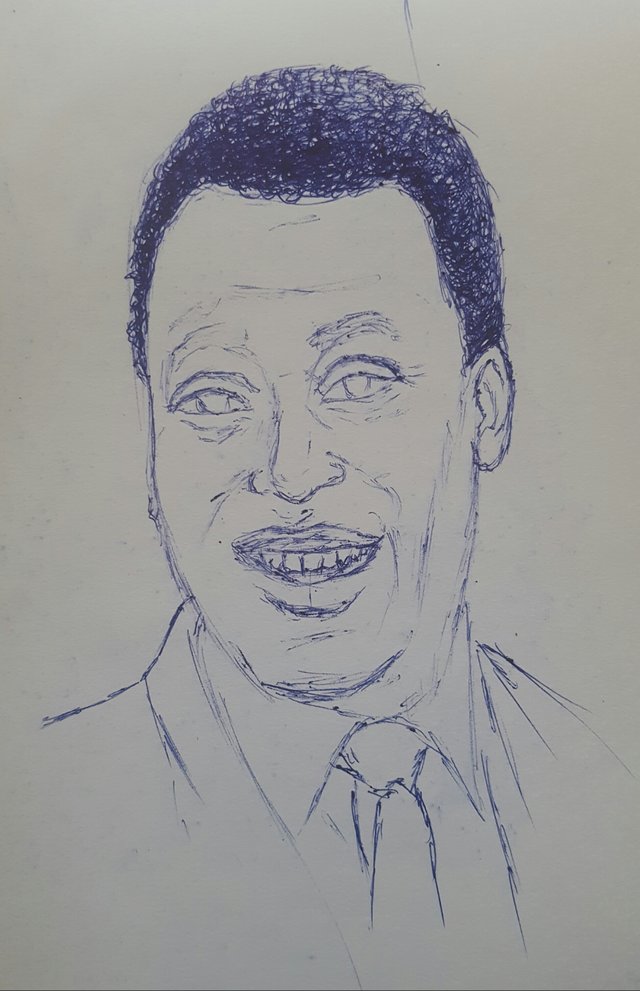 Thereafter, I focused in the crust of the matter which is the face. I used cross hatching here.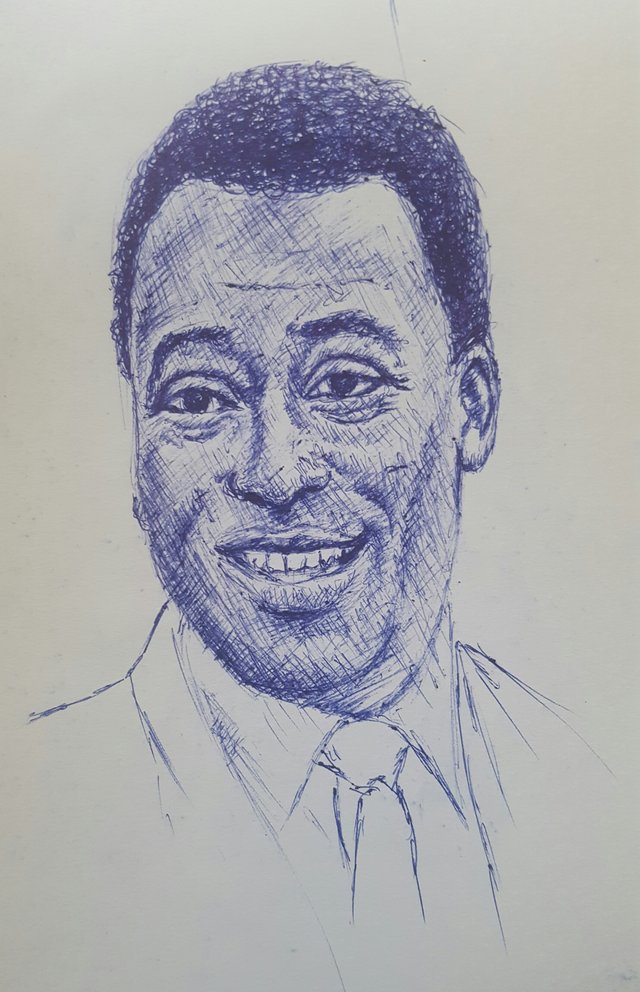 Finally I worked on his suit and shirt.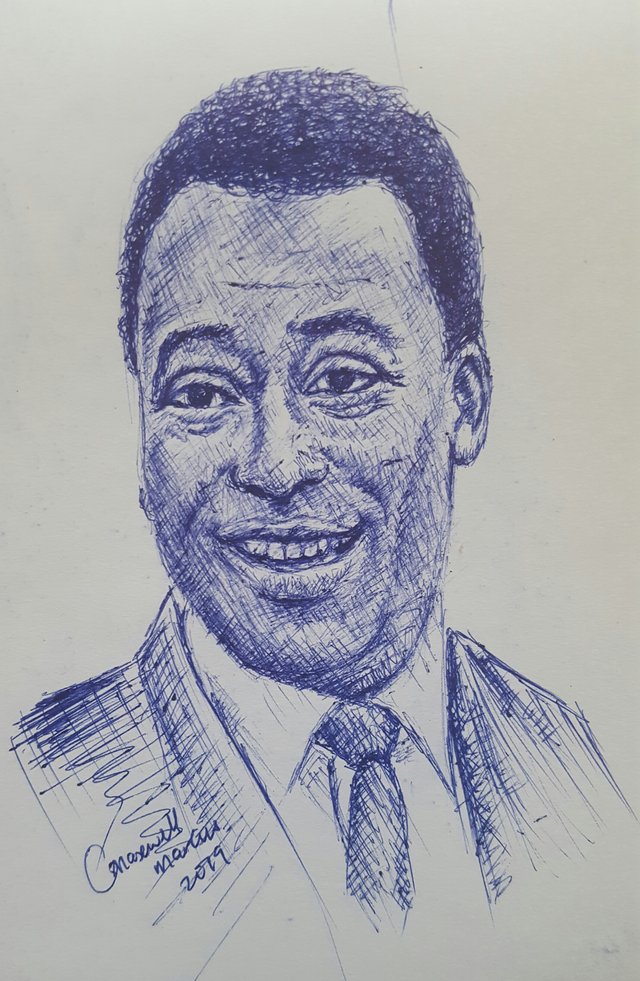 Thank you for stopping by.