Daily Drawing Challenge: Day 2 - Still Life Drawing
In light of improving my drawing skills and creativity, I came up with an idea of drawing and making sketches every day.
This is the second day of my challenge and I have already noticed a little improvement. This time around I devoted more time on the drawing unlike the previous one.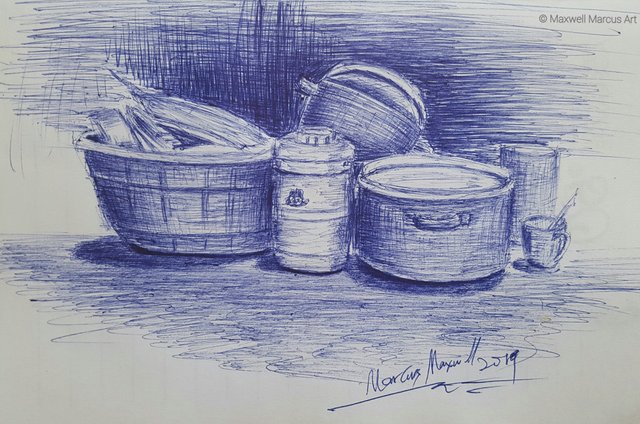 Today's work is a still life drawing and a composite. It is a combination of a different kitchen utensils which juxtaposed close to each other - bowl, food flask, cup, spoon and pot
Progress shots:
Step 1:
Outline sketching.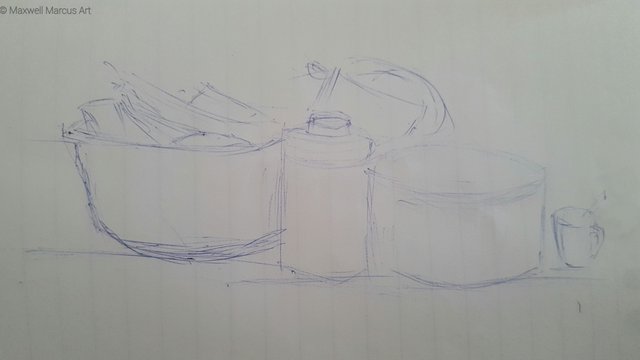 At this stage I also made adjustment where I found is improper. At this stage, the work looks shallow and difficult to comprehend the sketching.
Step 2:
Building my forms.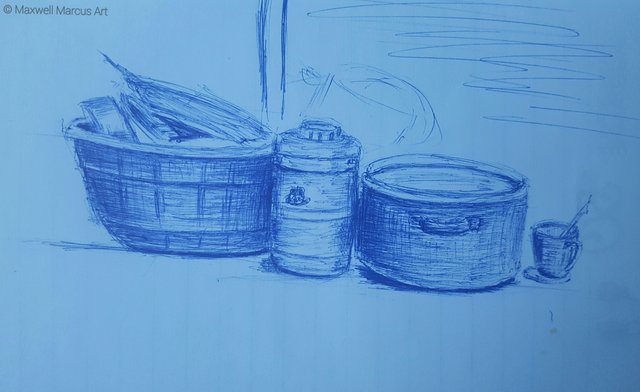 I first applied tones on the bowl which is on the left side before gradually moving to the other ones. I used horizontal and vertical lines to build my forms
Step 3:
The final stage.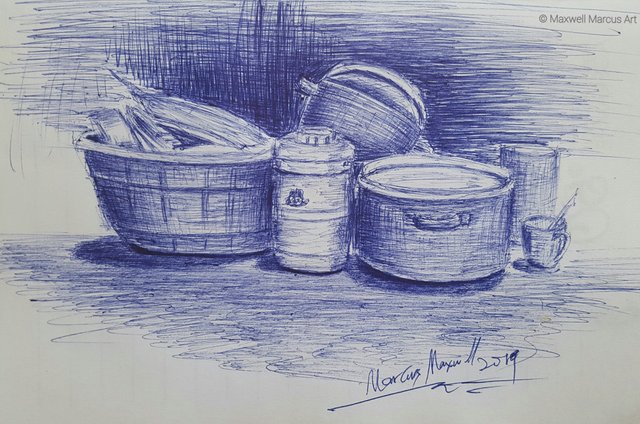 I worked on the background and the base of the work. I made my background to be darker than the base.
Thank you.
In case you missef my previous post, kindly check it out https://steemit.com/art/@maxwellmarcusart/daily-drawing-challenge-christ-on-the-cross