The name of this art photograph is: "A place of memories"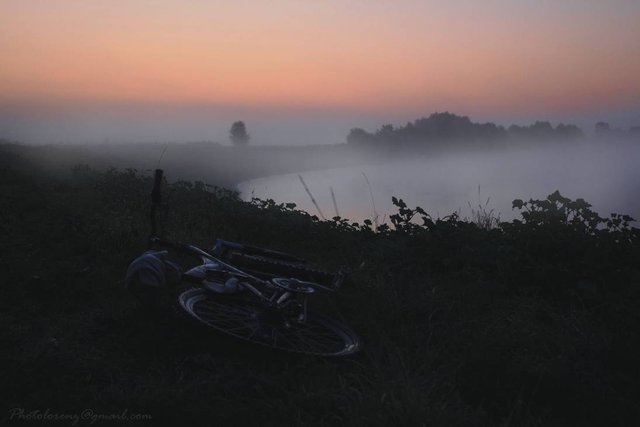 In order not to miss the moment of dawn, I rode my bicycle to the Desna River. This is a very beautiful place located in Ukraine. Here I rest every year.I was born here. And spent a lot of time. These beautiful places are a part of me. These places remind me of a happy childhood and cheerful youth.How joked, sitting by the fire. Swam in the river under the moon. And met the dawn. Every dawn was unforgettable. Like this! 
 Enjoy watching. With tender feelings, @mariya-lorenz 
Category landscapephotography 
Settings   1/30 ;   f/7.1 ;   ISO 800  
Focal length 32,0 mm
Flash without flash
Camera Canon EOS 650D
Lens   Canon EF-S18-55mm
Processing  Adobe Photoshop CS 6
All photos and text published in this message are my original work.