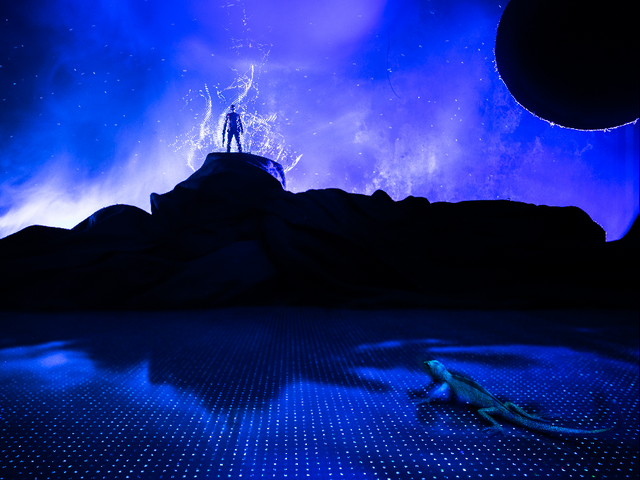 The imagination of the children is often very enriching, if you are looking for an idea. For this lightpainting picture, I had an appointment with my 11 year old nephew. We did not have a plan, but he brought along a few toys. Quickly gave the boy a scene which he wanted to create.
From two toy figures, a black towel, some shiny wrapping paper, a black cardboard disc and some light painting tools, we created this picture.
Lightpainting Artwork created in total darkness by Mafu Fuma. Assisted by his very patient 11 year young nephew.
Single exposure Light Art Photography
/nolayer /notricks