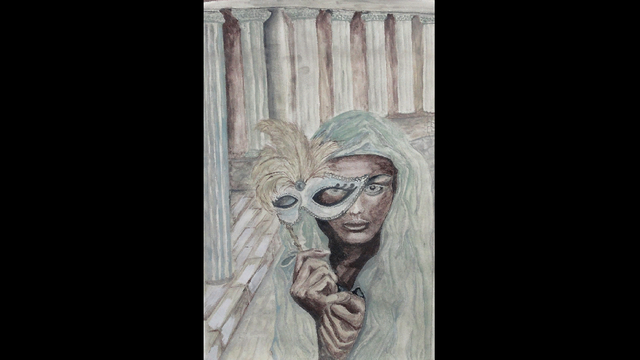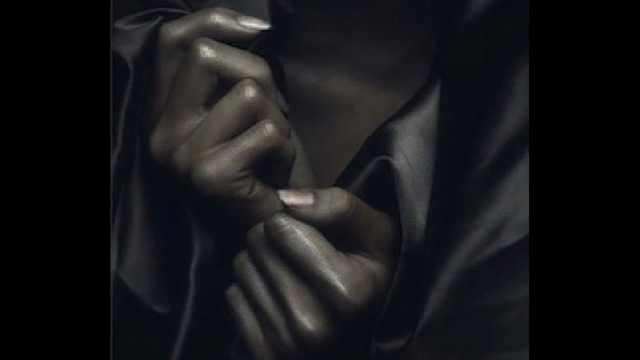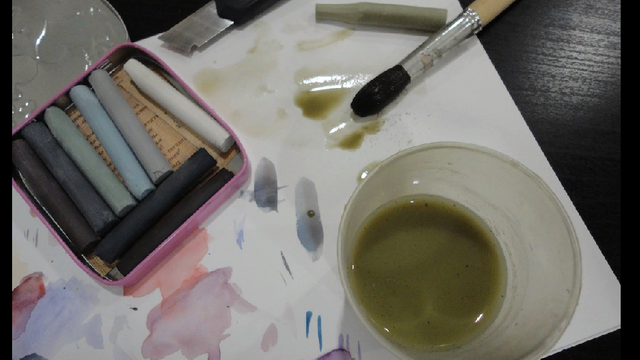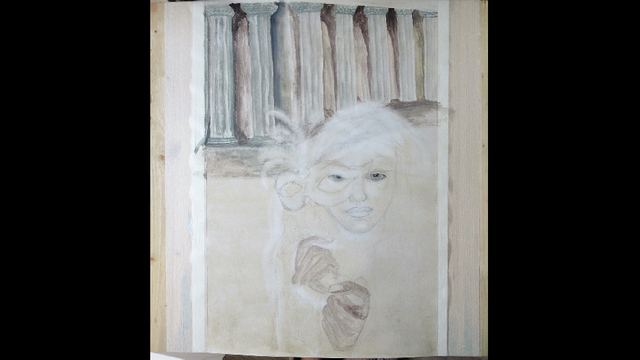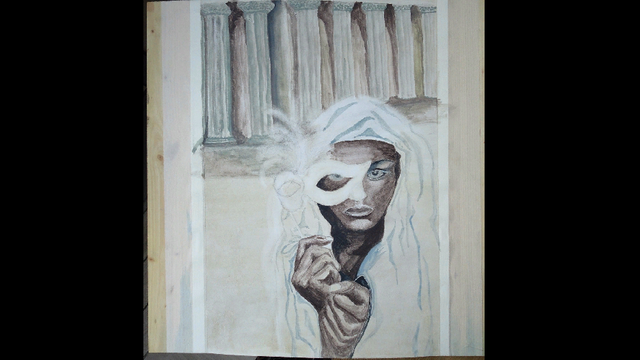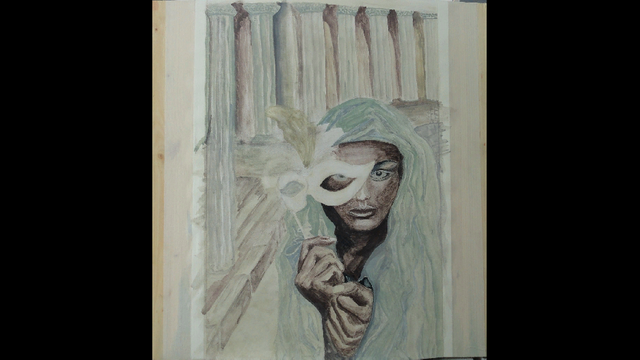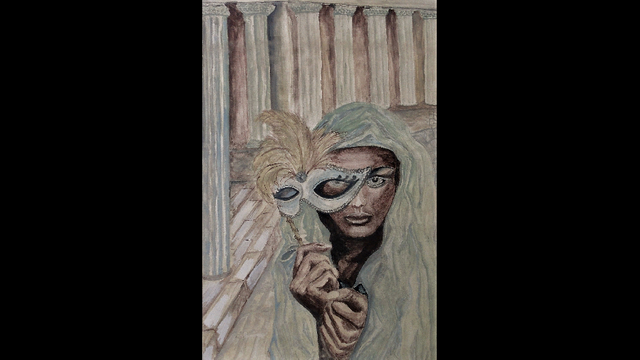 ---
The idea of this drawing came to me during a visit to the masquerade ball at the end of may, but only today I found free time for it. I posted a separate post about this event. It was a beautiful and mysterious sight with many characters in historical costumes and masquerade masks. But the holiday is always over and it's time to remove the masks.
---
---
My knowledge of anatomical drawing is not enough and that is why I needed a model of arm placement. I tried to take a lot of photos to get a sample of hands for my model, but it was all unsuccessful. Then I began to look for a photo with a similar composition of hands, and in this case I was luckier. This photo I borrowed from the free access to the Internet.
---
For work I used watercolor paper (A3, 200 gr.) and artistic sauce.
---
You can see several photos in the process of drawing. Initially, I outlined the colonnade in the background and proceeded to the most difficult part for me - hands.
---
Art sauce is also good because despite the fact that it is a water-soluble material, it can be easily adjusted after drying with an eraser. It's good for me because I make a lot of mistakes that need fixing.
---
So, step by step, I got the final result.
Thank you if You took the time to look :)
---