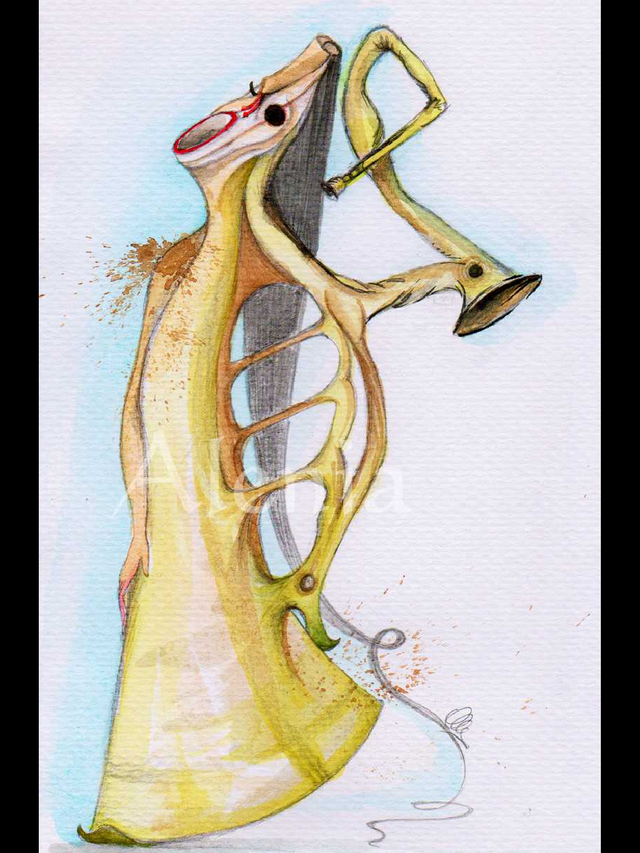 Zobos



Watercolor and Pencil on A5 Paper
2017


© Alenia - Content subject to copyright.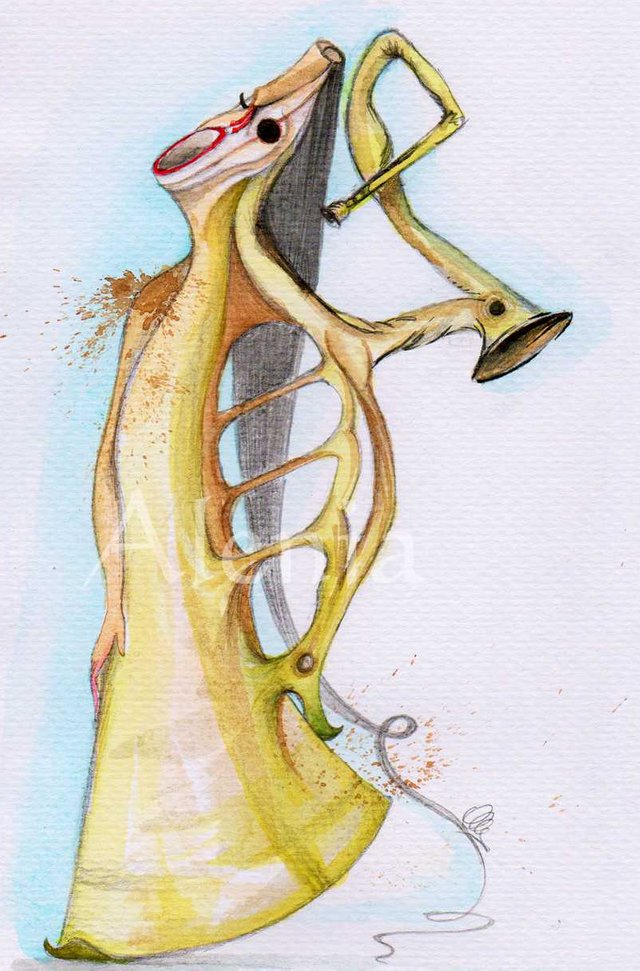 ---
Zobos. Known as nevelties in the USA in the 20th century, zobos have the external appearance of conventional instruments.
Played like a Kazoo, their vibrating membrane were intended to give a realistic imitation of the instruments they resembled.


In the 1930's first Kazoo/ Zobos band appeared in Europe.
Musical instrument of the world by diagram group, 1976 pg.161

---
---
Kazoo - A Great Instrument ~ Little Dixie

This is the last drawing in the series of my Penumbra Musici for the time being.
Thank you for stopping by.