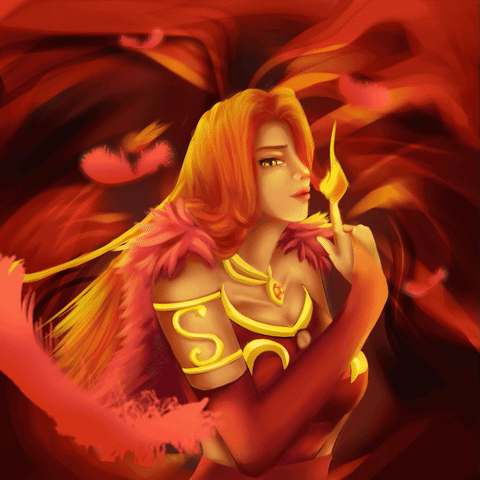 Hello again! Since I have a lot of free time today (I skipped class, I'm sorry), I figured I should show you the Lina drawing I was referring to in my previous post.
---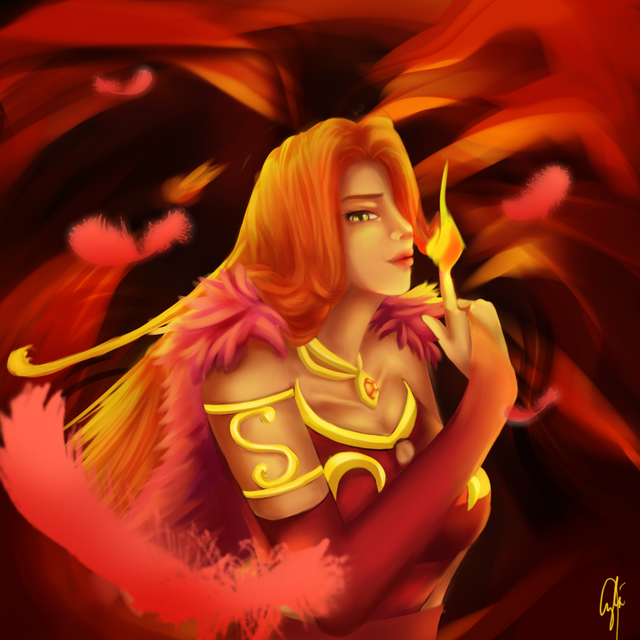 I did this around September last year aaaand the proportions are off and all that but I like how the colors turned out on this one :> Yeah, I really like Lina. In faaact, I have another drawing of her some years ago.

I wanted to add some features to her costume and I remembered that one skin from Vengeful spirit that was incredible. The one with feathers and glowy. Soooo, feathers it was :>
---
2017 Lina: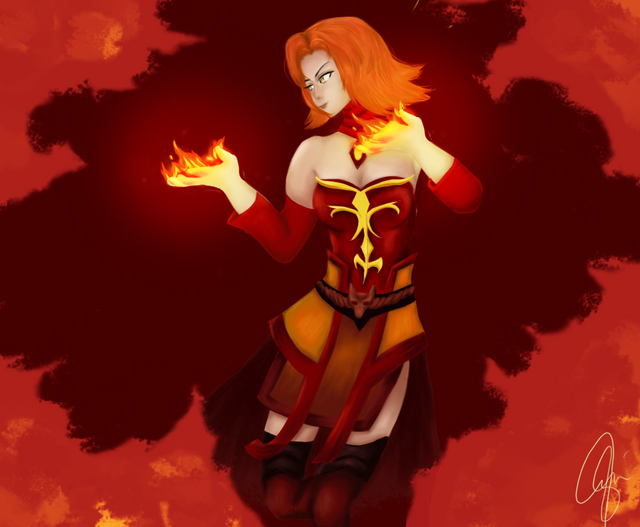 If I remember it right, this was when I first used my Figma :> This took me DAYS to finish because I focused on the tiniest details which I learned wasn't really necessary.

There's a trick in Photoshop wherein you can preview zoomed out version of your drawing while you work on the tiny details. I find this really useful because it makes it easier to spot what was wrong and which details weren't necessary or seen from afar.

You can do this at: Windows > New Window (Most likely the bottom most button) Then: Window again > Tile
---



Now we have, 2015 Lina, 2017 Linas, and 2018 Lina! I wonder what happened in 2016... there's no Lina. Hopefully, there will be a 2019 Lina :> With new costume design and stuff! Or some wicked pose that I've never been able to do before.
---
---
That's about it! I hope you liked this one as well!
---
If you wish to have an amazing companion through your drawing journey, feel free to join us @steemartists! It's full of amazing artists, both new and old, who are willing to share their experiences. I learned a lot from them, I hope you will too n_n
---

---
We also have a discord channel and we'd be more than glad if you dropped by: https://discord.gg/C9PsHV6
---
Thank You!

I hope you guys enjoyed this one as well!
Feel free to comment any tips or suggestions. It will be greatly appreciated! If you liked the content, please leave an upvote. For more, please follow @kothy.

Please support my work at nTOPAZ as well by tipping some hats! ♥
https://www.ntopaz.com/artwork/13578
---
All images were made by @kothy
All rights reserved
---