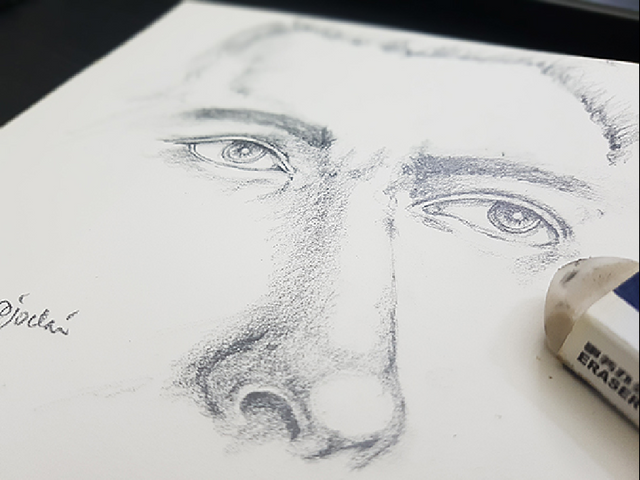 Hello everyone!
Today is a day to relax and rejuvenate, even though it's super hot outside, but we have air-condition to save the day. It is also very suitable to do some drawing.
I found an old news paper cut-out from many years ago with a photo of a man, staring to thin air. Kinda nice to make a sketch out of it.
I like the concentrations of starting a drawing from pure outline, slowly adding the shades. By noticing the detail of shadows on where to apply, slowly used a darker pencil to add the tone to make the contrast.
As usual, I used my 6B and 8B Faber-Castell pencils to make this sketching. It looks unfinished because I like to leave some imaginations to the readers.

大家好,我又来献丑了。今天刚好有点时间休息和充电下,就想来作画。今天在收拾杂物室,找到一张旧报纸,有张图画觉得蛮有味道的,就拿来做了这幅画,跟大家分享。
为何我每次都说,作画是我减压的方式,因为我喜欢那份专注的感觉,仿佛进入另外一个世界。也同时考验我的观察能力,如何处理光暗的细节。

Below are a more detailed step-by-step on how this sketch came alive.
以下是如何完成这幅画的步骤。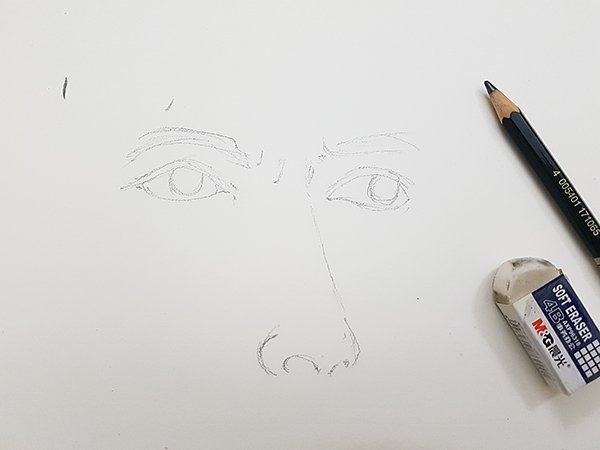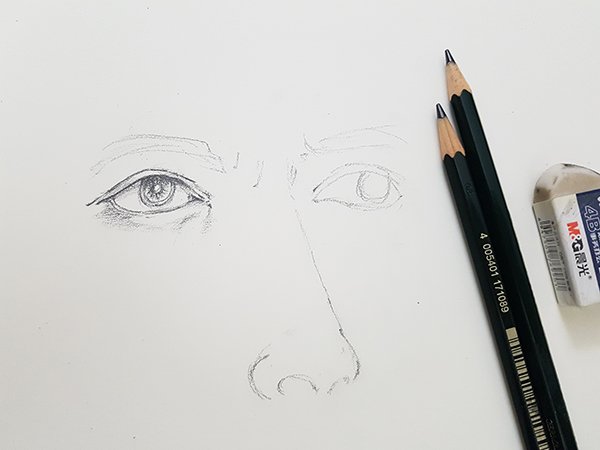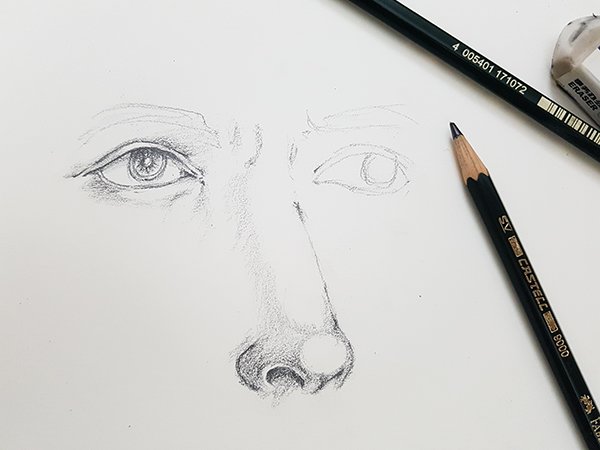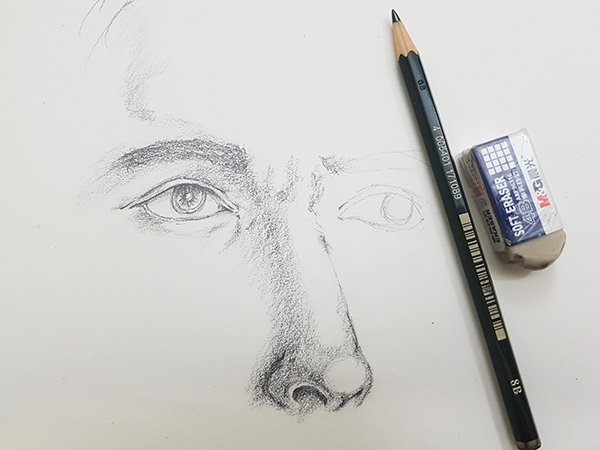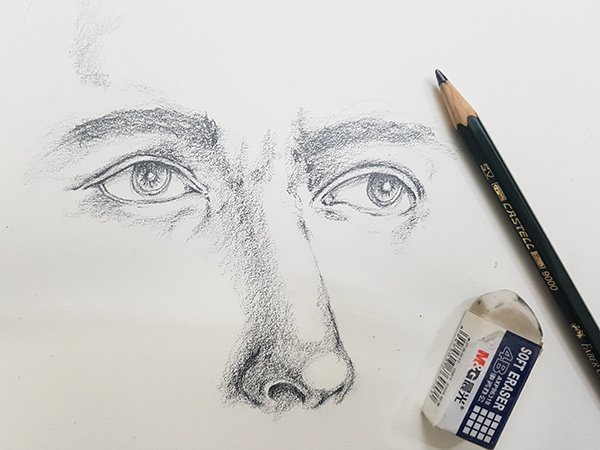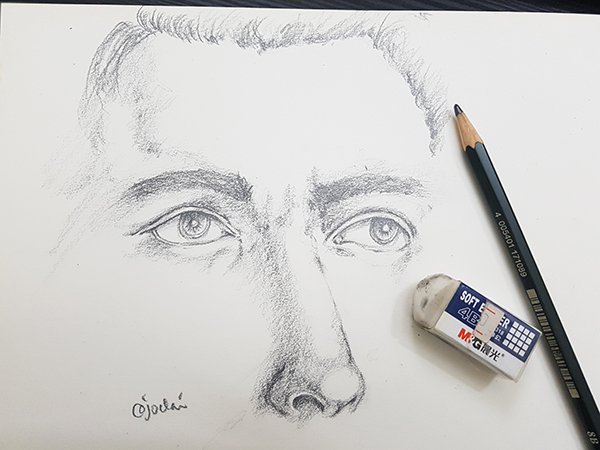 Thank you for reading this post.
谢谢大家的赏图。

Thank you for stopping by, this is a place where I can share the things I enjoy in life, art, gardening, nature, foods. This is why my divider above are filled with all the different kind of icons that I love doing. I hope you enjoy my post so far, leave me a comment if you like.
谢谢您的到访,这里是个我可以分享关于我所喜爱的生活,包括艺术,园艺,大自然,食物等等的地方。 这就是为什么我上面的页脚全都是我喜欢做的不同类型的图标。 我希望您喜欢我的帖子,如果您喜欢,不妨留下您的评语。
A Proud Member of: