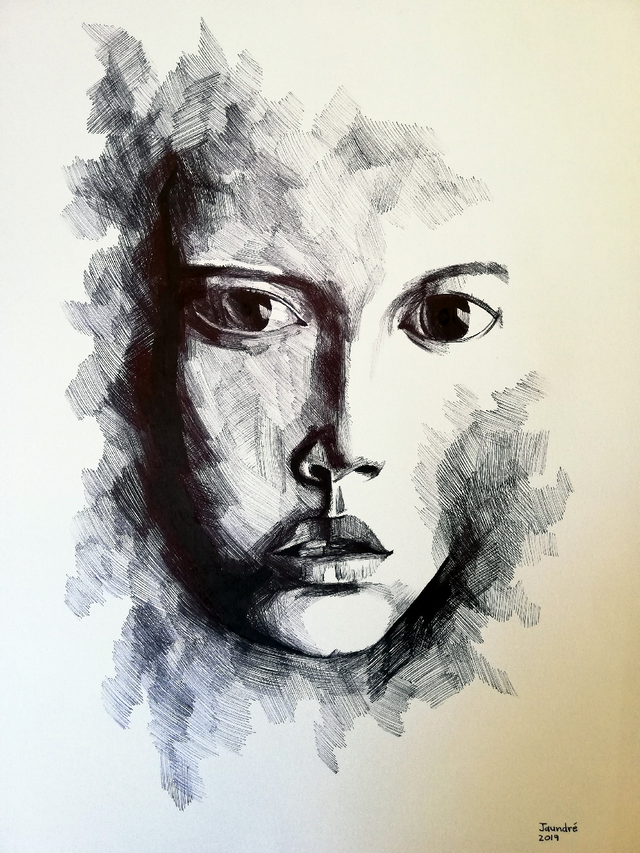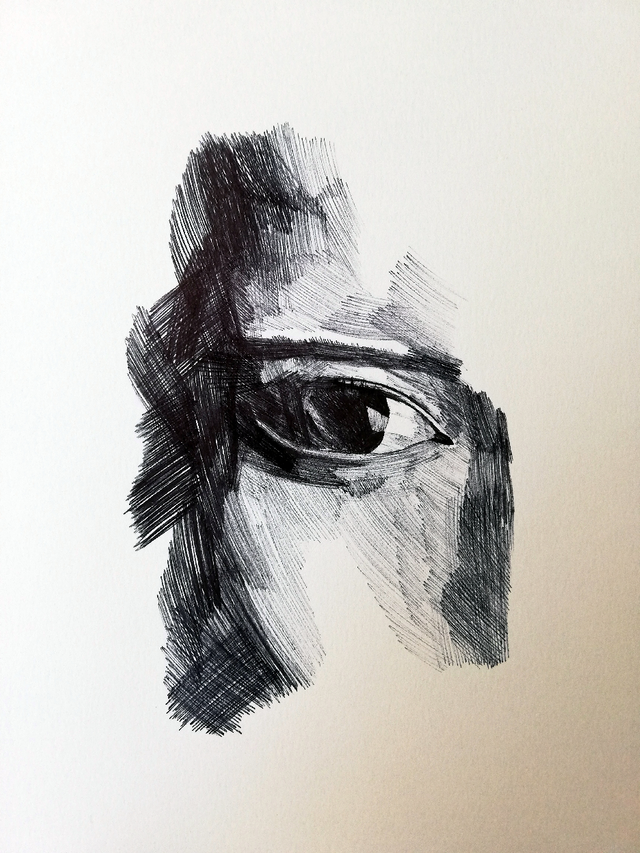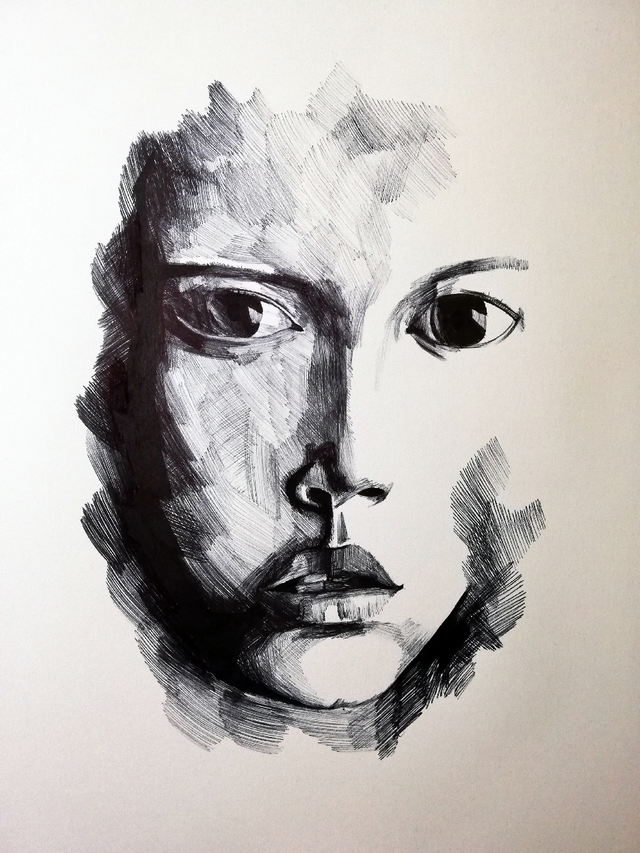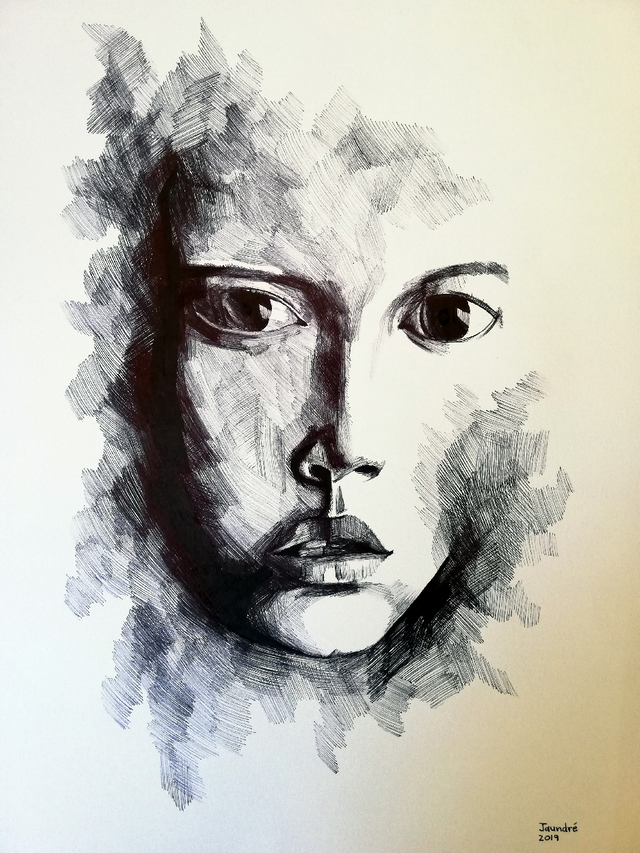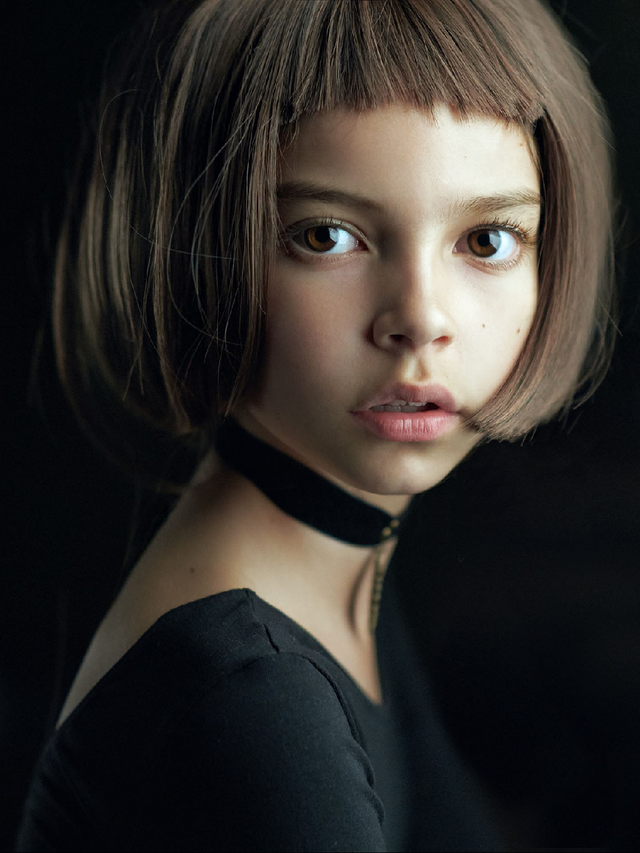 Here's another drawing done in ballpoint pen and pure liquid ink on A3 paper. As some of you know, portraits are my favorite by far. Whether painting or drawing, I like to capture certain expressions. That in itself is a challenge. That is one way of capturing emotion as well.
I used a reference photograph to draw this. Here's the link: https://goo.gl/images/uDp3HV With the reference images, I try not to copy exactly what I see. There's no point in that. An artwork should be unique, one in a million so to speak.
I felt a bit uninspired for a while, but hopefully I'll be back on track soon enough.