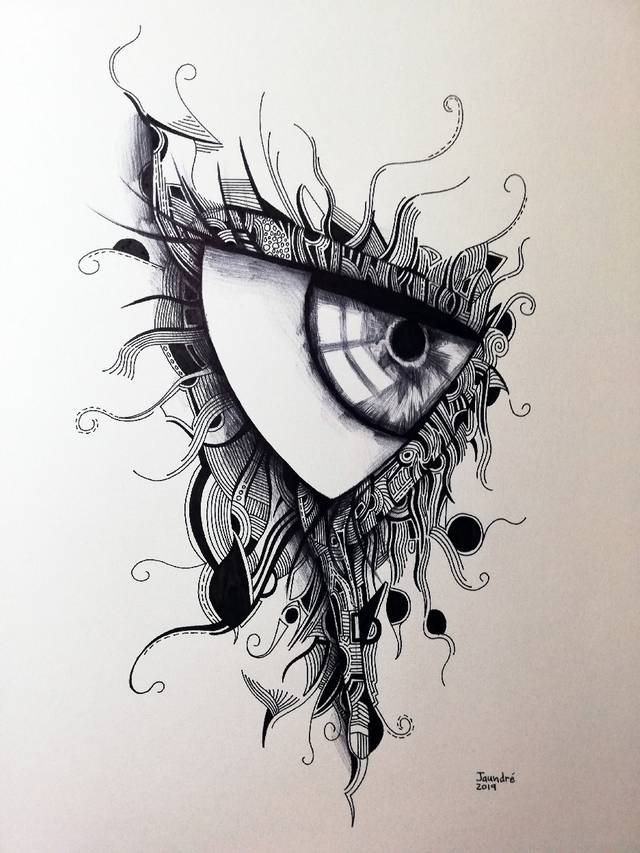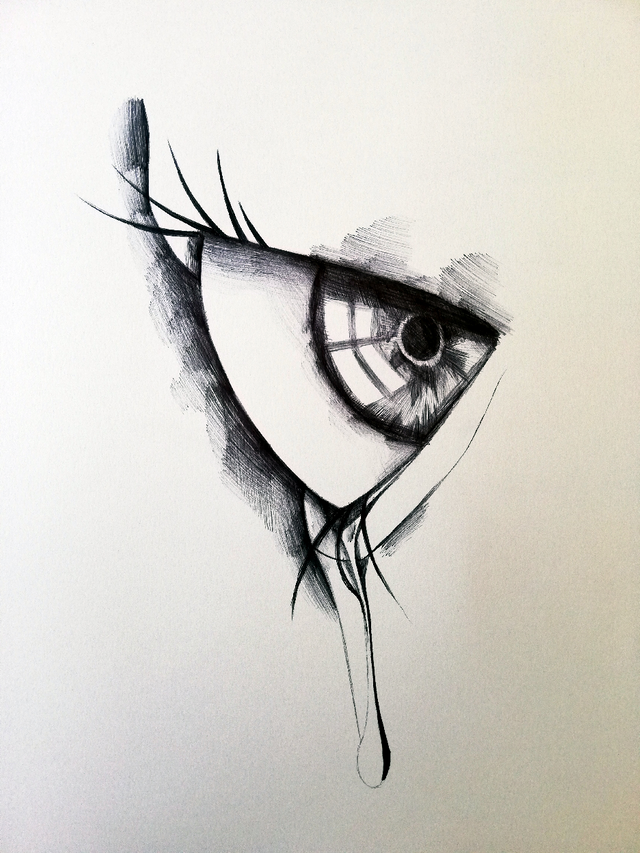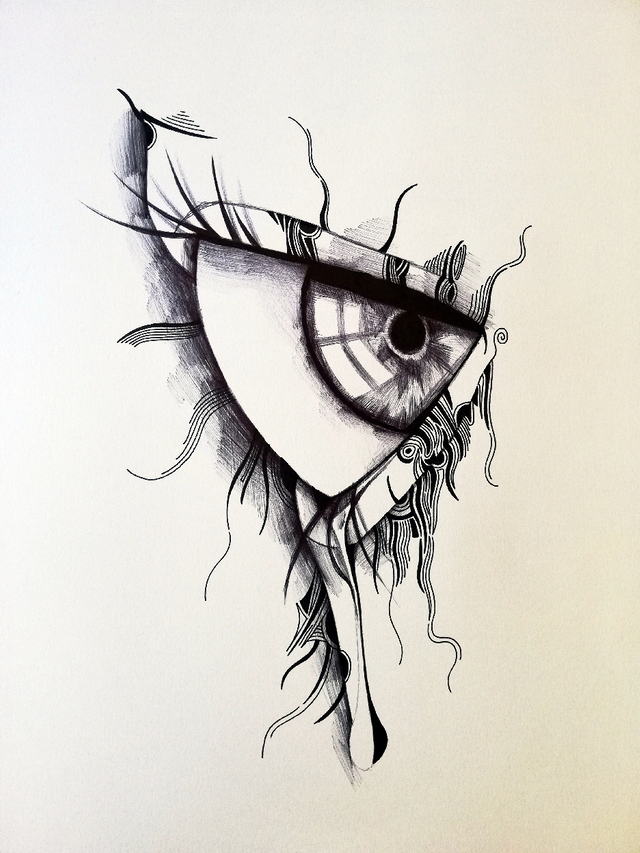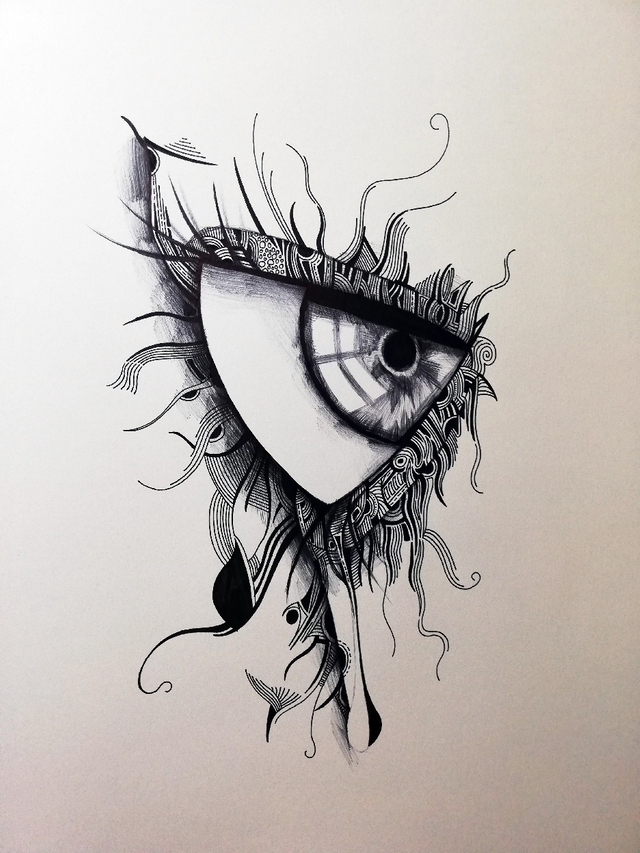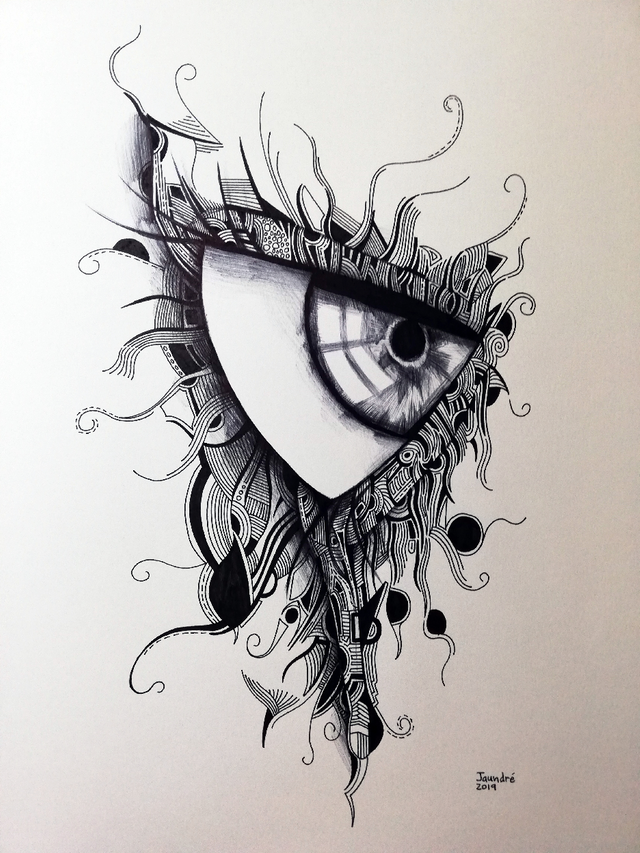 The Story
Since childhood, life has always felt a bit abstract and surreal to me. I never quite fit in with the other kids. It felt (and sometimes still does) like people looked at me in a negative way, no matter what I say or do.
It has taken a while for me to realize that I was the one with that negative perspective.
The eye in this drawing is symbolic of what people see and what you think they see. This has been a big part of my childhood.
More About The Drawing
I used pen on A3 sized paper without any references. It took me two days to complete. I didn't plan everything and basically just went with what I felt, especially the smaller details.