Stab shoot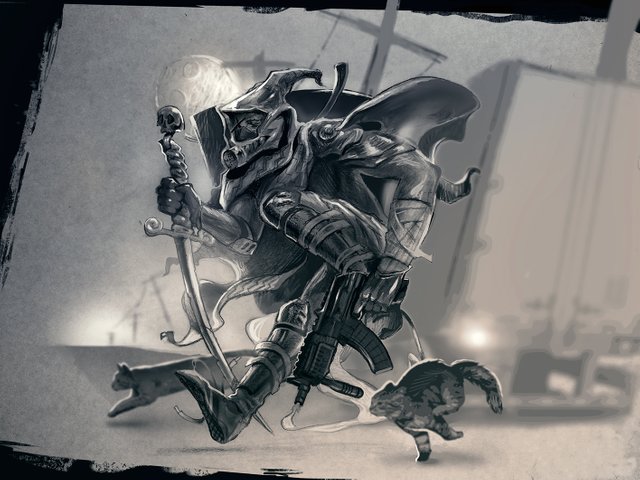 I started out with a rough pencil sketch and imported it into photoshop to further flesh out the values and background imagery. I kept the character's form fairly lose and tried to put emphasis on his erratic movement.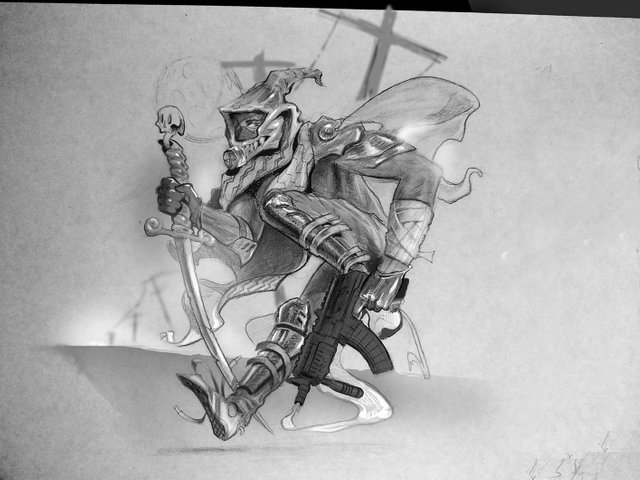 The Australian election is coming up and all my friends are posting their political leanings, So here is a promotion for my campaign.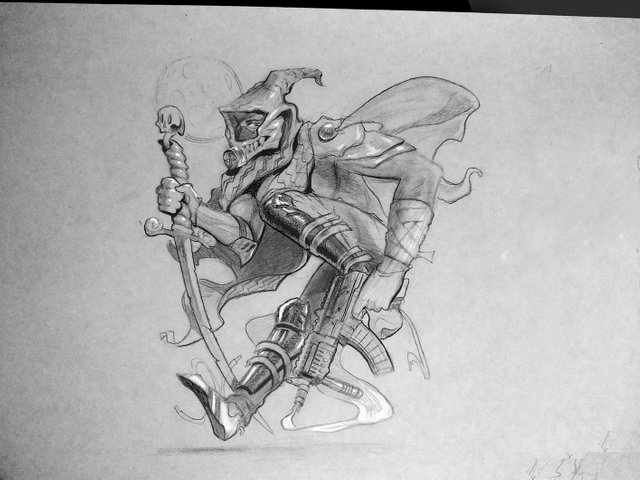 VOTE 1 for STAB SHOOT
Taxation is theft!
Chaotic neutral
No preferences
Will stab opponents
Pets cats
Bank reform (rob)
His front running candidates are feral cats who are wild, free and bow to no master. They never wished to be domesticated or feral but through human error and political vilification have become burdensome, ostracized and culled from society with no position but to fight!