Voyage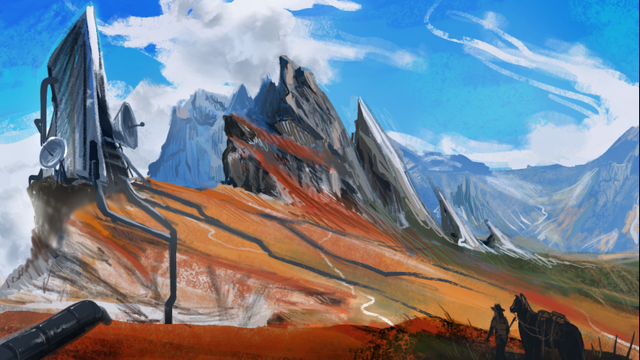 Here's a quick digital painting I worked on recently to brush up on my painting skills.
A lone ranger has ventured in to the bad lands to investigate a mysterious structure that has appeared seemingly overnight. A suspected secret government project or something extraterrestrial.
Havne't had much time to post lately but I have heaps of new work i'm looking forward to sharing!