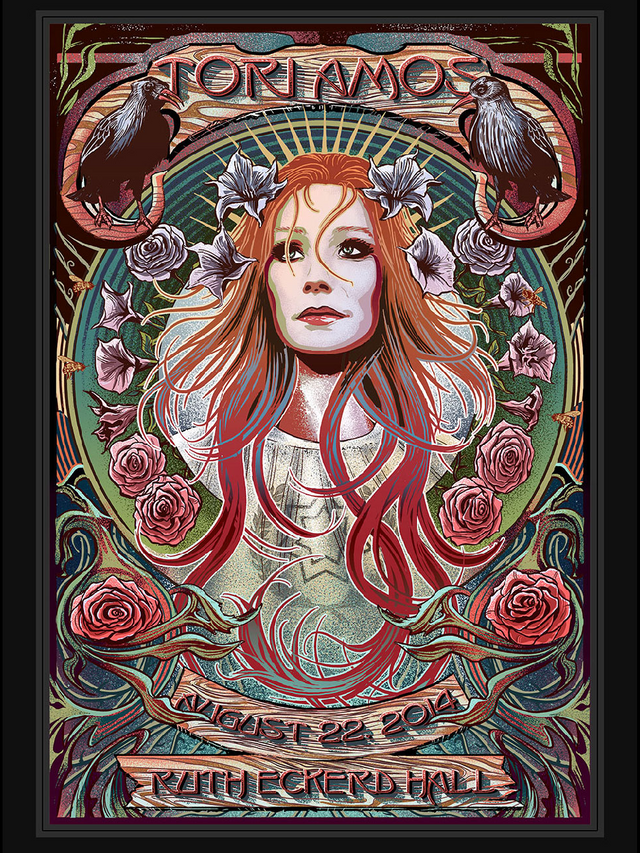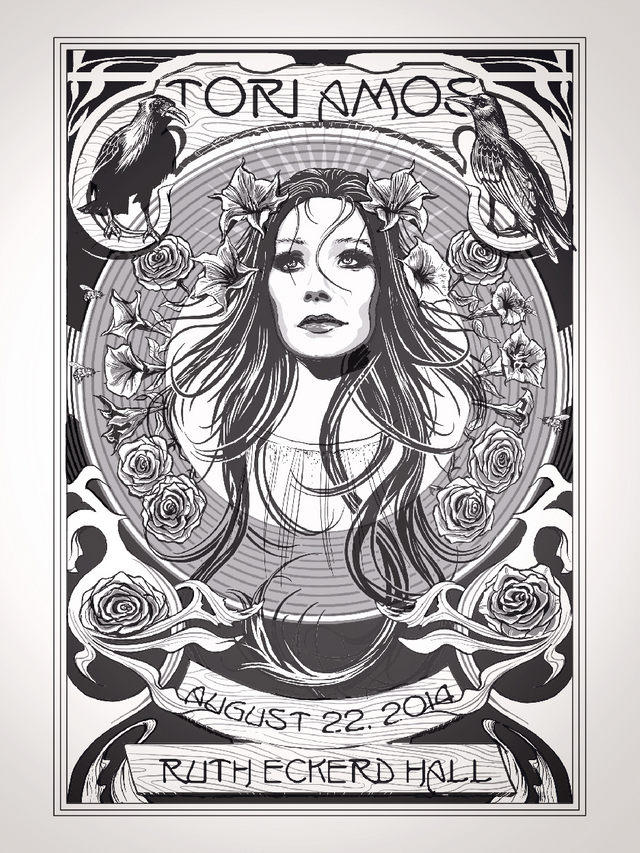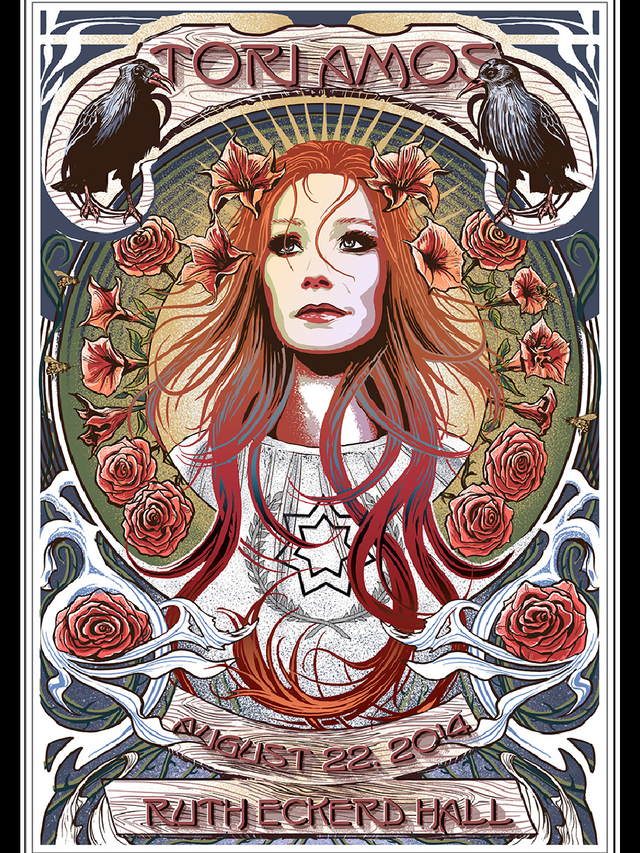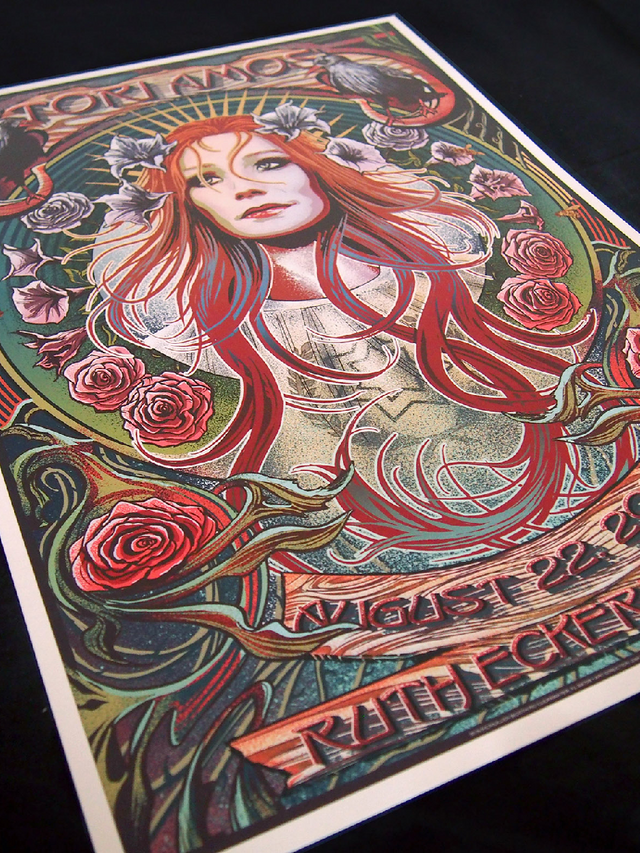 This was a comossioned piece for Tori amos' tour in 2014. The basic brief was to create something influenced by the great artworks of Alphonse Mucha with Tori Amos surrounded by nature.
We wanted to really convey that Tori is one with nature / the power and beauty of nature Including elements that would be a reflection of Tori's world.
I worked with Zak on this project and he was very specific about each element that would be incorporated. The (Red-billed Chough) on each side, the Datura flowers, Tori's red hair flowing around was also a central part of the poster.