Haunted house beyond the industrial wasteland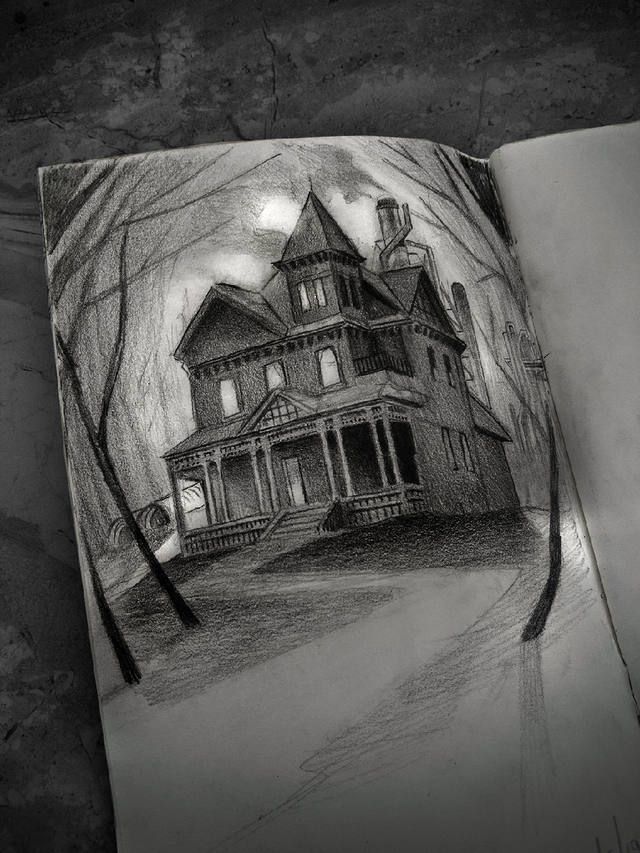 A once warm victorian dwelling now abandoned and occupied by three headed lizard men and the spirits of dead men comprised of toxic fumes who once worked amid the chemical onslaught.
One of the first quick sketches I scribbled out in my new sketch pad, planning to do many more of these in the near future. Hoping to get back into regular posting in the coming days, my time has been chewed up with constantly moving and working on new murals and other projects!