Waterfall mural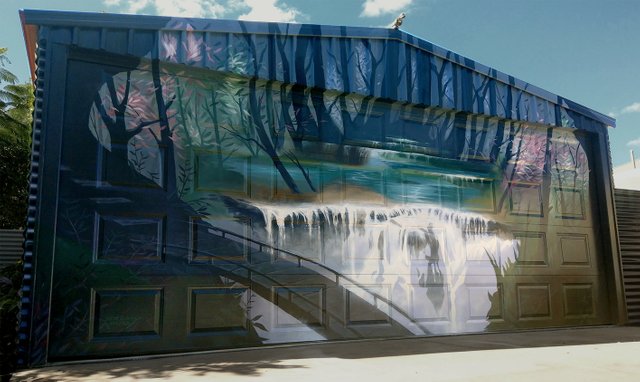 Project I recently finished for a nice lady in Maryborough,

This was the first rough sketch I worked on for the project, as it goes, the first few are usually sub-par so it was back to the drawing board.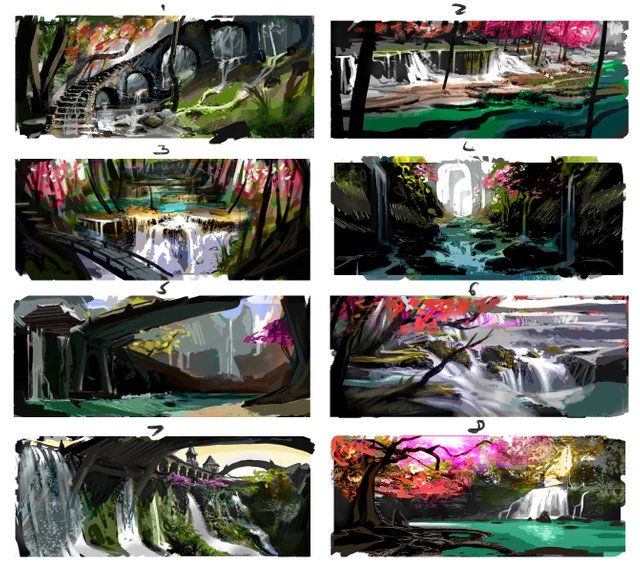 she wanted something that would fit well with the surrounding trees and gardens. I had begun with about 10 rough sketches before deciding on #3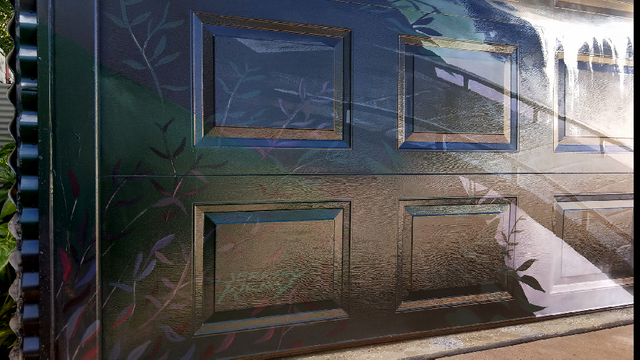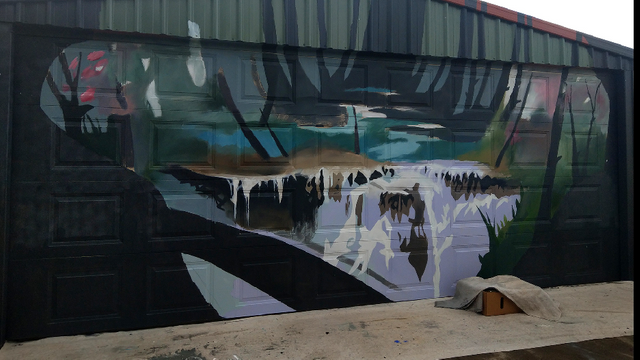 Unfortunately I didn't get many shots of the work in progress but I began sketching out the basic shapes with watered down black acrylic. The beginning stage was fairly late at night so I had to work quickly before I was mauled by mosquitoes.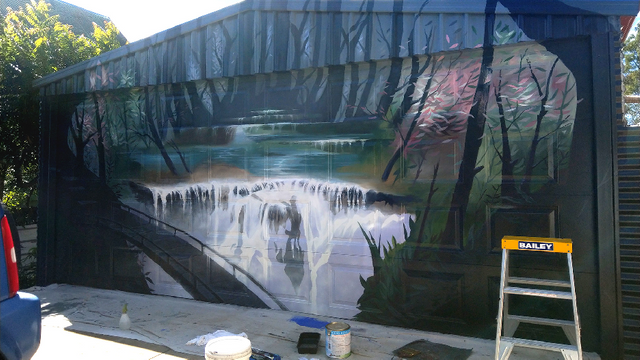 I used a brush roller to cover as much area as quickly as possible. Having to work between all the grooves and ridges was pretty challenging. I managed to get the project done in about a week, I would have liked to have spent more time on it but sadly time does not always permit it.