[CO] Under Santa's Hat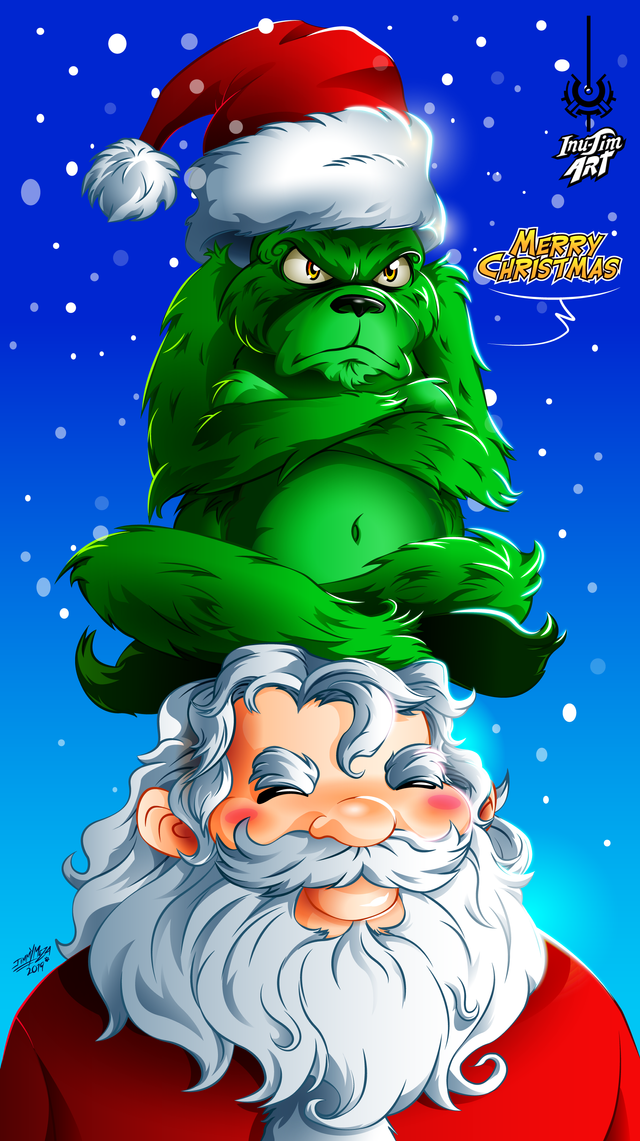 Hello everyone, MY GOD !!! If I had time I did not and shared with you an illustration, all these weeks I could only make guides for my classes je je.
I also had time that I did not participate in a contest in nTOPAZ, the last one I tried to participate (especially TRY) was the autumn one, but for several problems more than all related to electrical problems, I could not have the work on time, this time almost The same thing happens, only that what I do for the rest of my time was my work and that I had to help clean the house for Christmas decorations, and that took me about 3 days. The contest is Christmas, and to highlight among so many Santas Claus, Christmas trees and beautiful decorations, I decided to participate with an iconic Christmas character very rarely used: The Grinch, the grumpy who stole Christmas, I can certainly say that This image is dedicated to all those who are wrong at Christmas, but still celebrate with us, and enjoy sharing with the family, For me this character is very important in these holidays, he starts being a grumpy who hates this holiday and decides to steal it so that everyone feels sad, but in the end his heart grows when he sees that all those who are not sad to not have their gifts and decorations, understanding that Christmas is not about materialism but about love for being with your loved ones, deciding to return all gifts and decorations, and be happy with them. I think we all have a Grinch inside us, at some point we are in a bad mood on Christmas Eve, until our families arrive and take us out of that mood, for something to see the Grinch movie Jim Carrey's version ( it's my favorite) is one of my Christmas traditions, and the animated one is also very good and not to mention the original.
Pencil Sketch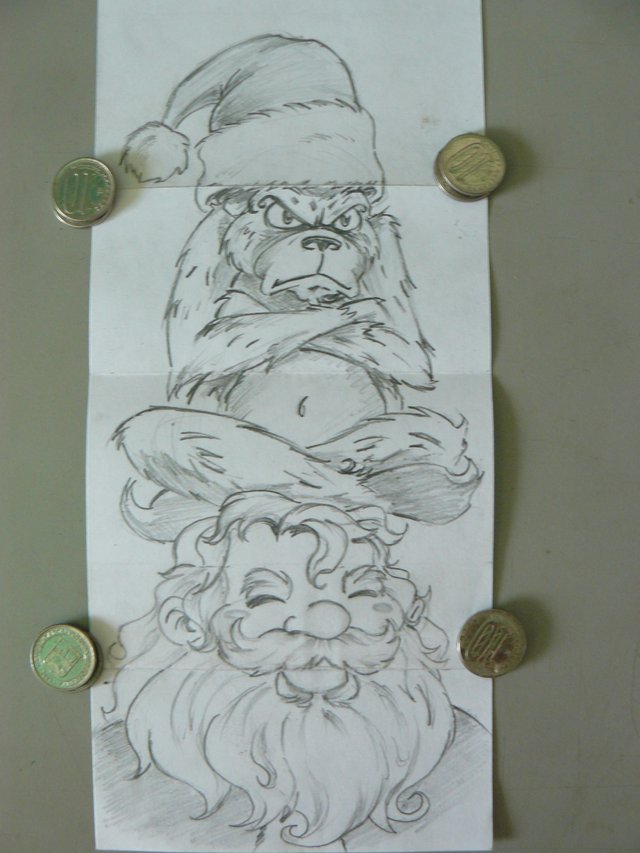 A curious fact is that this drawing was one that I prepared last year to motivate creativity to my little students, with a series of pop-up analog animation drawings.

Lineart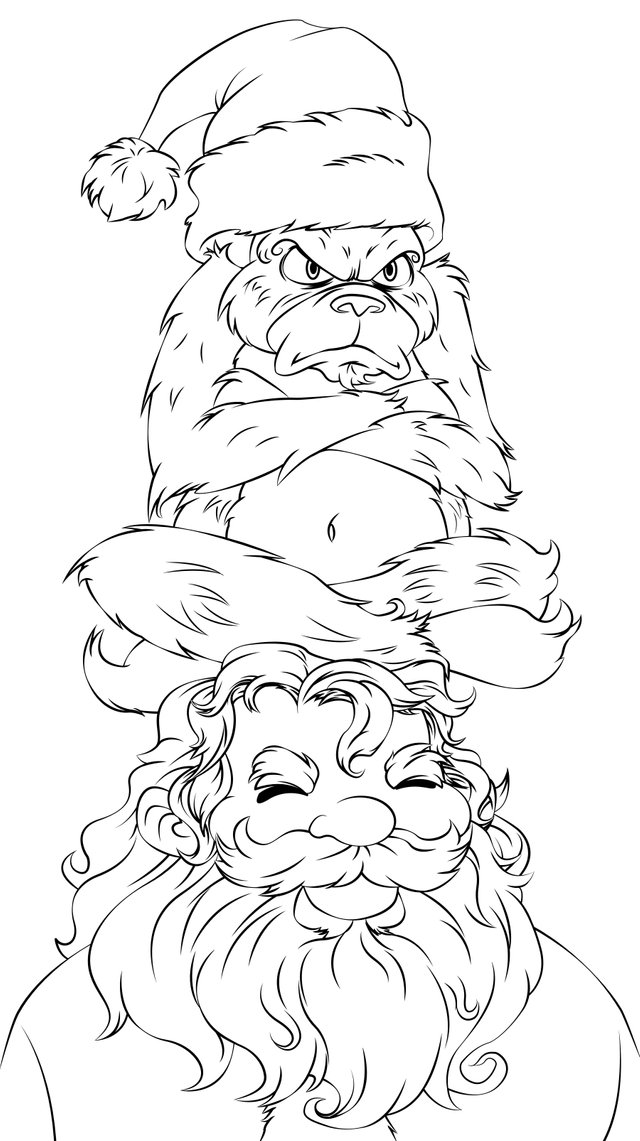 With this GIF I show you the whole process of illustration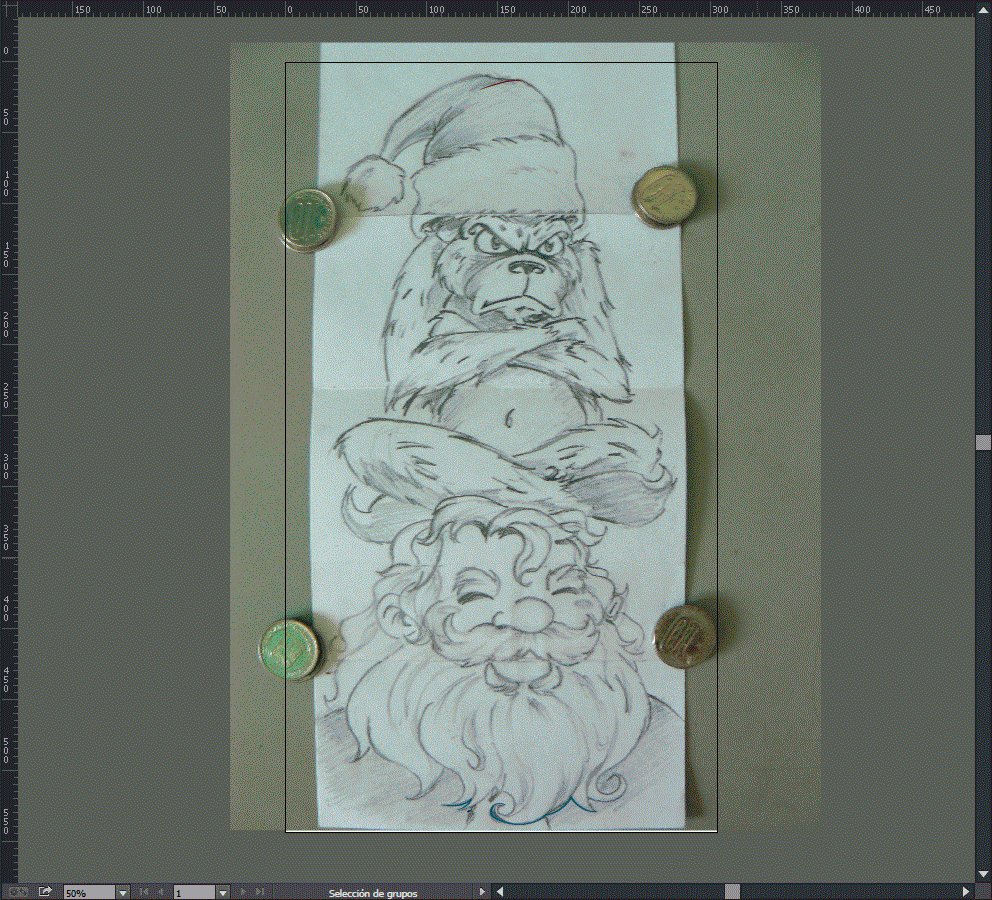 The Contours of Each Vector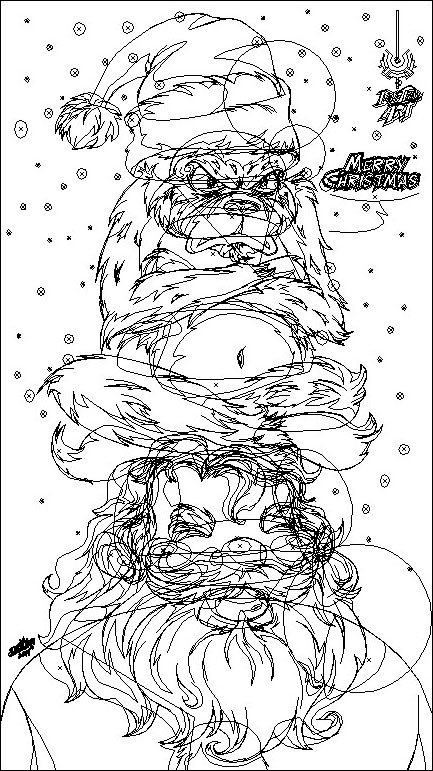 Each stroke and node that make up the image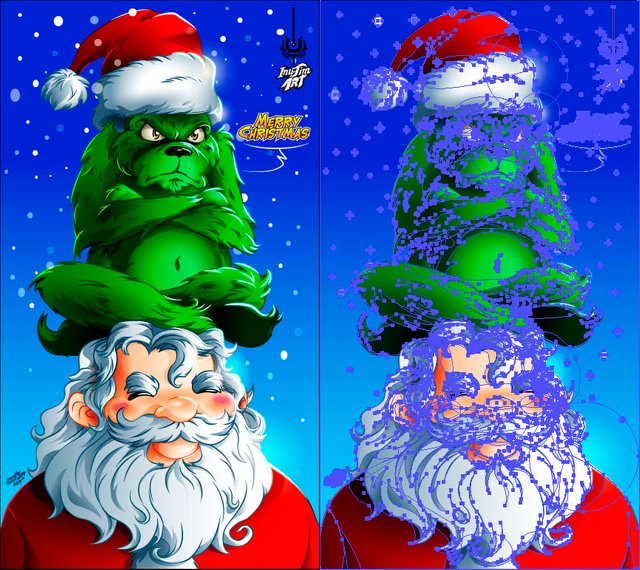 Technical information:
Digital vector drawing
Program used Adobe Illustrator CC 2015
Full resolution 3602 x 6424px at 300dpi
Thank you very much for reading my post

What are your criticisms and comments on this drawing, what would you improve?
Please let me know in the comments below.
I hope you liked my work
See you in an upcoming post


Inu-Jim

Copyright @inu-jim –Allrightsreserved