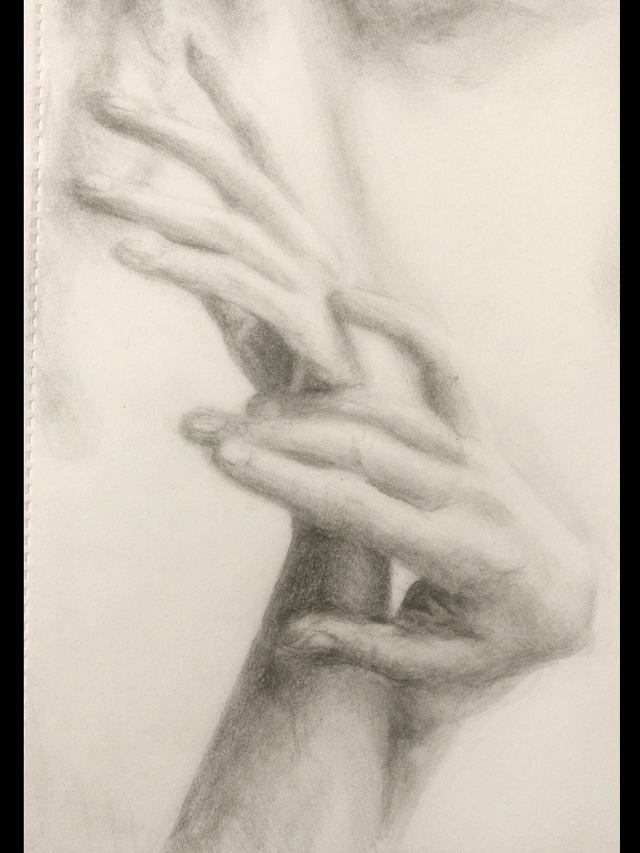 Hi steemians sharing with you a recent drawing I did of hands. I used a variety of pencils such as 6B, 3B, HB and 4H however, I did not need the soft pencils so much as the tones were quite light in this piece. I used a paintbrush to smooth out the tones and then went over in pencil for the finer details.
I like the story behind this piece, it is up to the viewer to interpret the meaning behind it. I wanted to create quite a calm, peaceful atmosphere in this piece.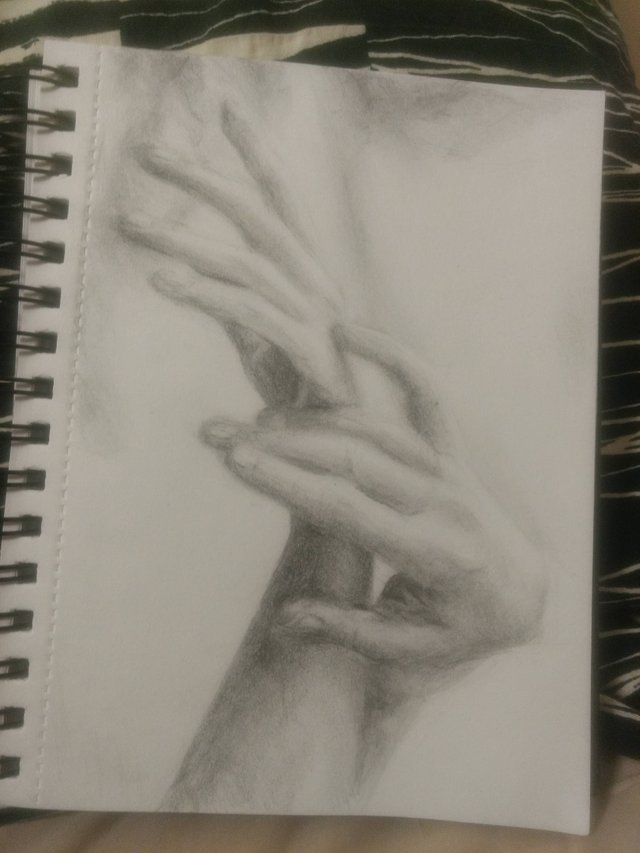 Thanks for checking out the post!