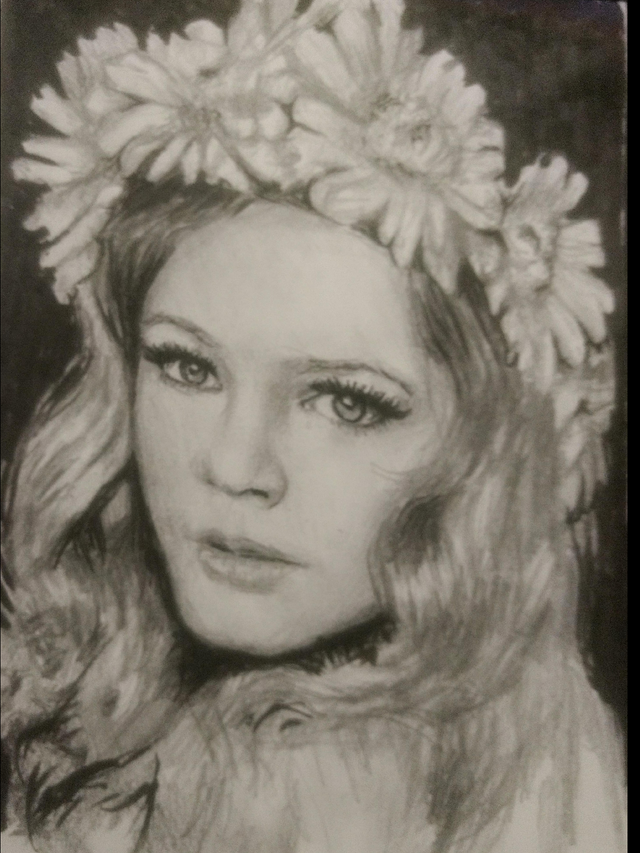 Here is a pencil drawing of a girl from an image I found on pinterest. I used different pencils such as 4H, HB, 3B, 6B and only used pen in certain areas such as eyes and background. It took me a few hours to complete and was done on A4 paper. I like the subtlety in this piece. She's looking over her shoulder with just a slight smile and piercing eyes.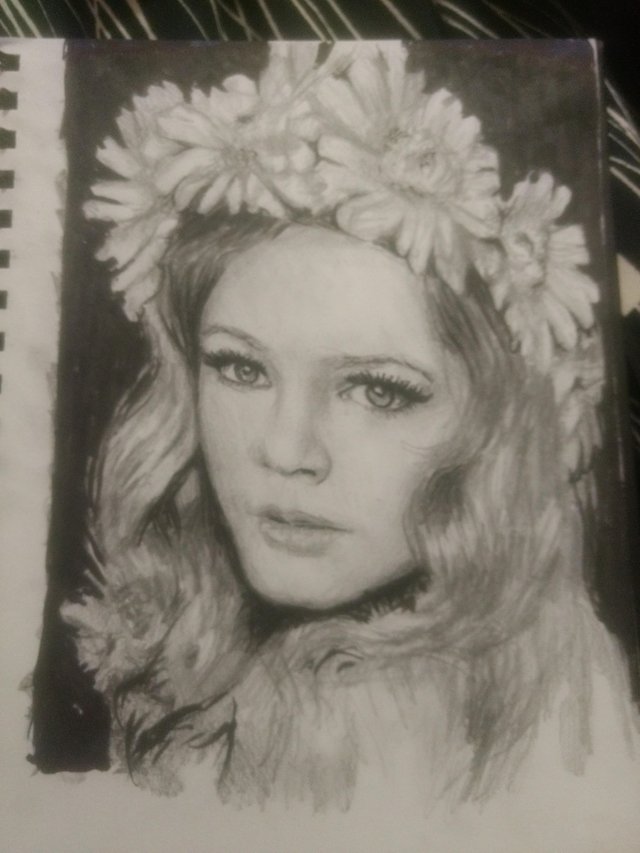 This is the original image on Pinterest there was no source apart from it saying saved from Pinterestus.com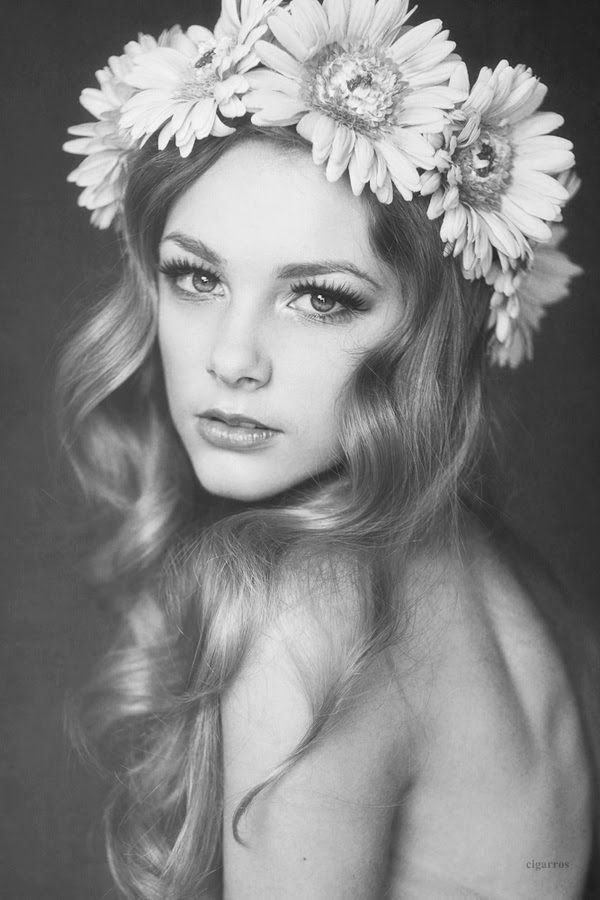 Thanks for checking out this post!