Hello steemians, the Work before us today is a work i did of my friends mum in which i termed, the drawing of an African mother, this drawing signifies a typical look of an African woman, the details on her headtie took me several hours to do, however this work was presented to her as a birthday present, it was a happy day for the whole members of the household, when they finally got to see their mum in a portrait work. She was speechless when she saw it, thats just the power of drawing, it helps put smiles on faces of people.
we don't take photographs, we create it Adam's Amsel"
This quote sends so much massage to me, i know one day it will be very hard for people to distinguish my drawings from an ordinary photograph.
size
The size of this work is
20 X 24
Finished work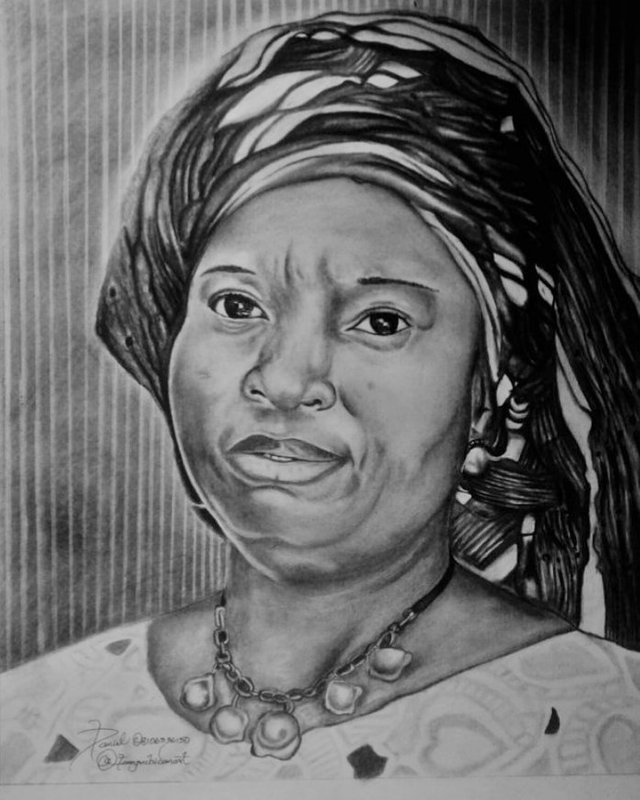 Reference work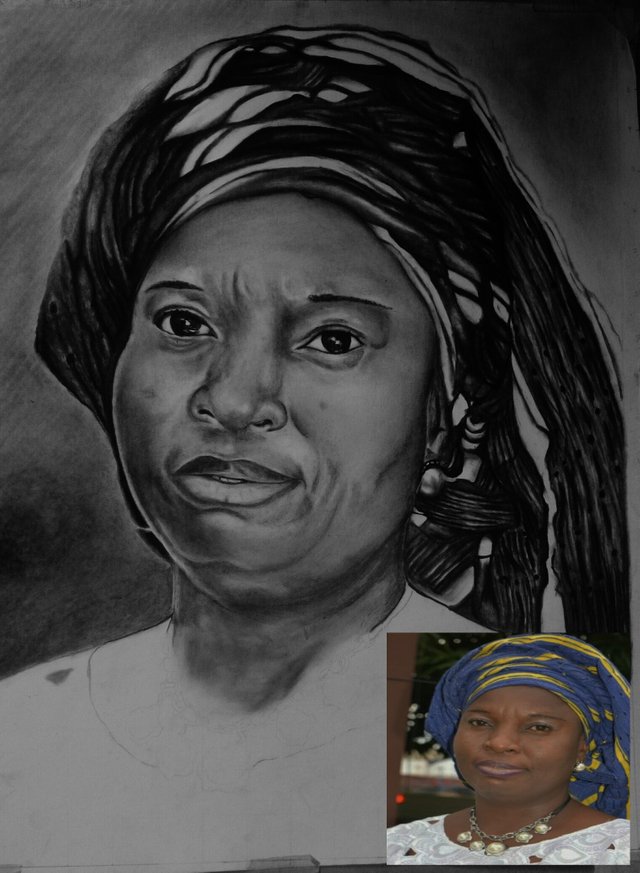 materials i used are
-Charcoal and graphite pencil on glossy paper
-kneaded eraser
-tortillion / cotton bud or tissue paper
-artist brush
here are some shots
1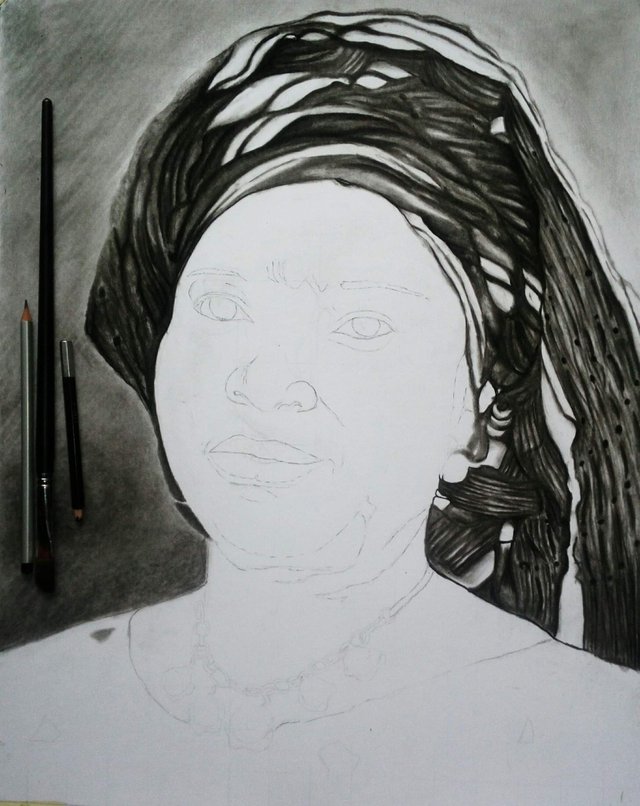 2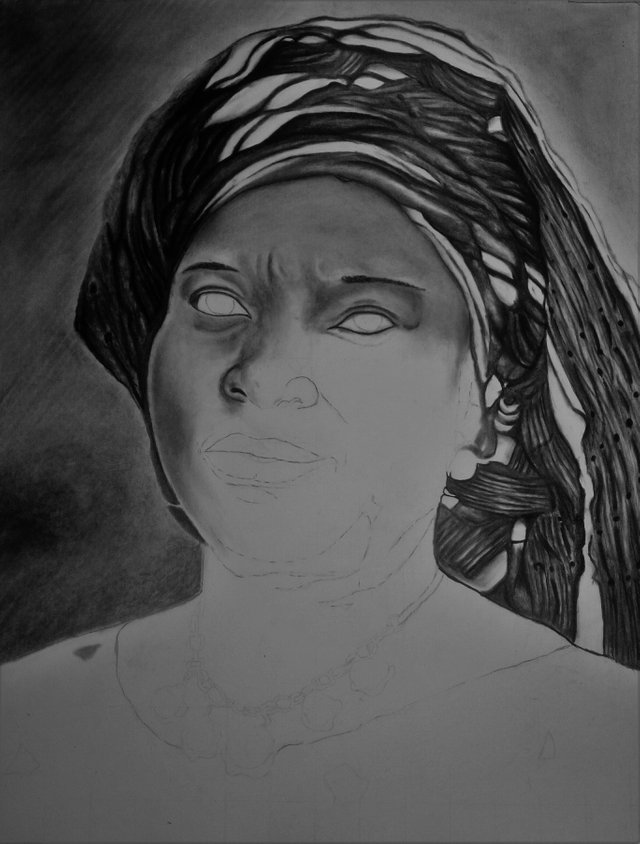 3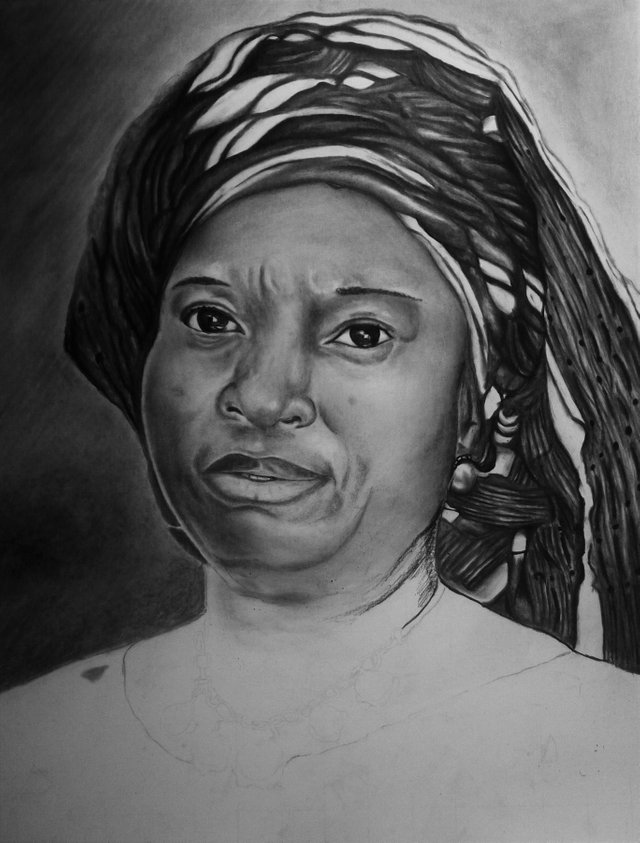 4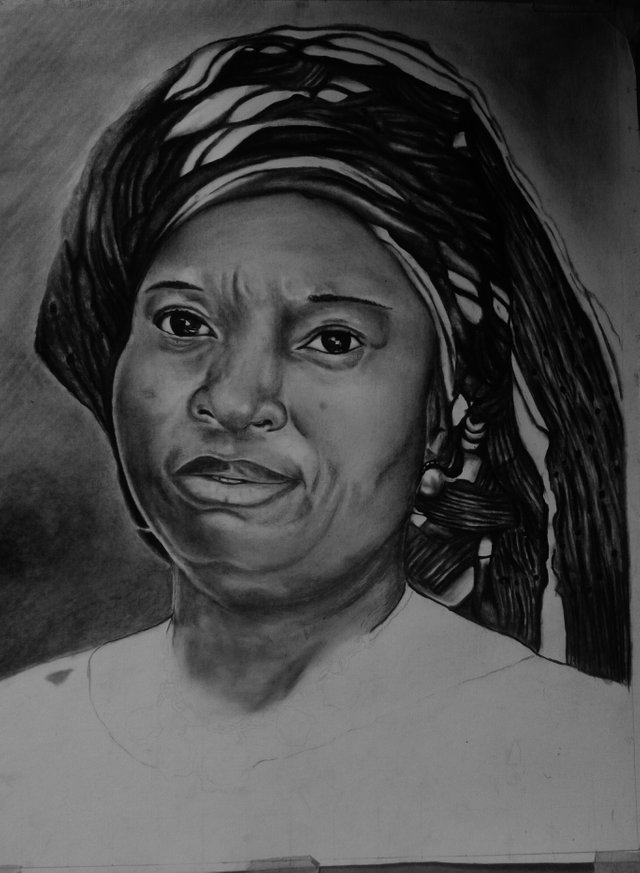 5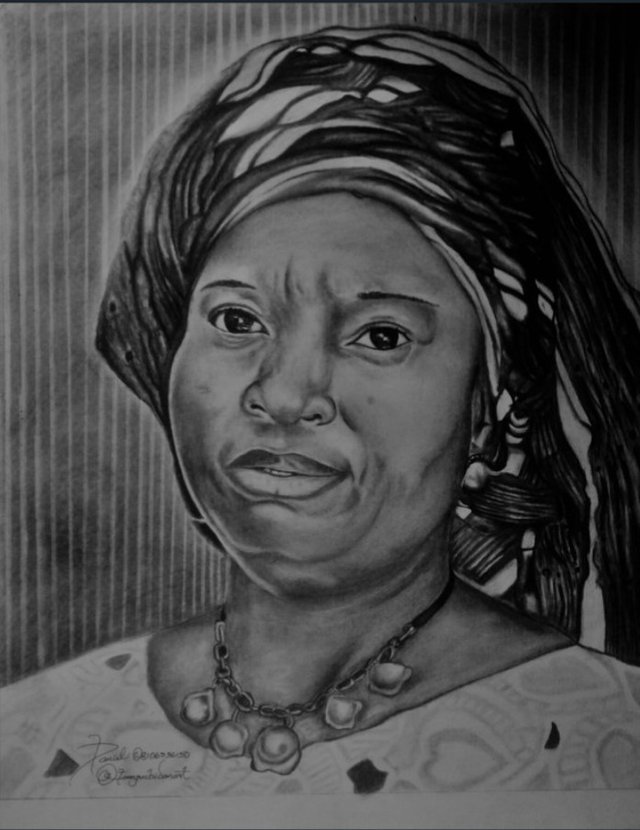 Thanks for viewing my post hoping to see you again
please FOLLOW my BLOG to see more works from me
please UPVOTE and also help me RESTEEM 😄
I remain my Humble self guchidan