[ENG-ESP] SPLINTERLANDS Art Contest | Week 71 | FANART "ORC SERGEANT" | @heyjess
Guys ... I participate again in the contest of SPLINTERLANDS. This time I come to make a fanart of an earth splinter, which would be my second monster with this element. He had previously done a water splinter, but hey ... I hope you like it!
---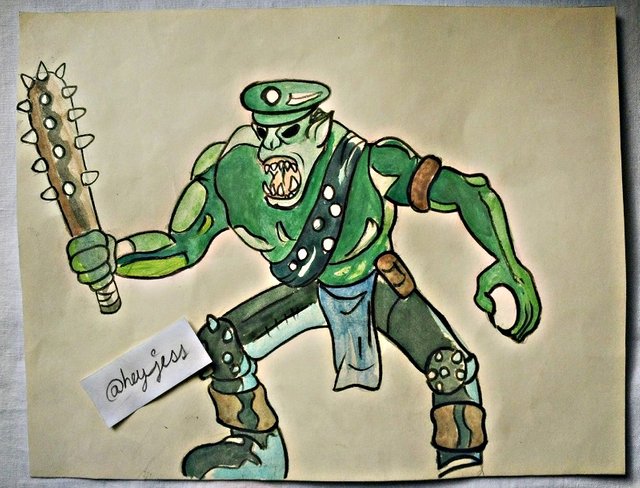 Original of @heyjess
---

🌿P▪R▪O▪C▪E▪S▪S🌿
---
I started sketching on a yellow cardboard, because I don't have white anymore, so good.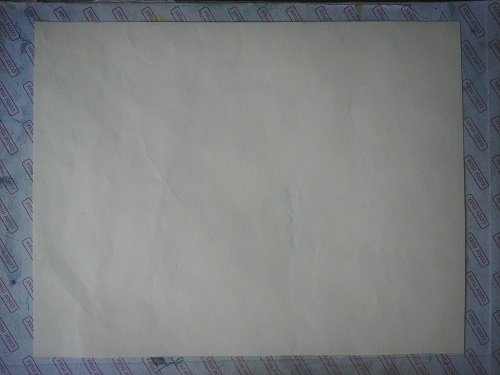 At first I was doubting whether to make this character or not, since I had in mind to make one, which I have wanted to do for a while, but that I still do not do.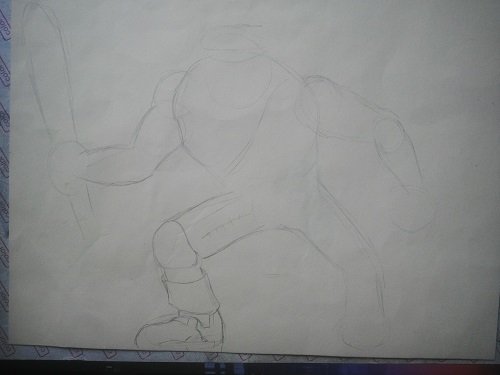 But in the end I decided to make this Orc Sergeant, I feel he is such a dark and malevolent character, besides it is a very good card, to use in the game.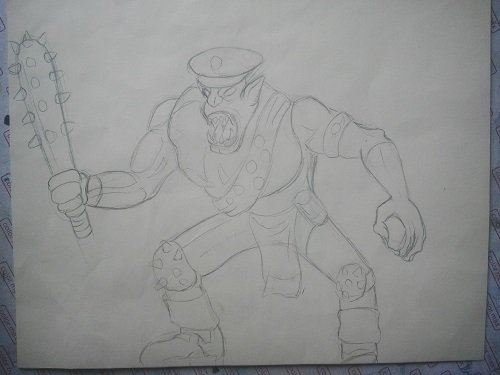 After I had the sketch done, I started working with the color and for that I used basic school tempera and wood colors, well, use only the color black.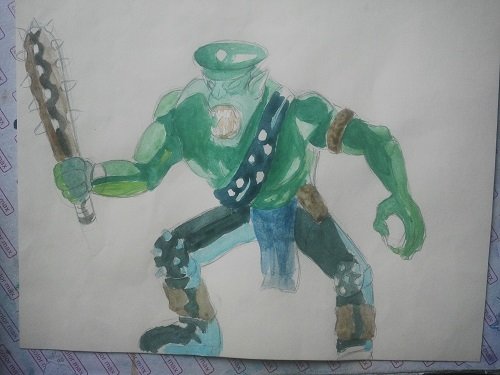 ⚫Final Work⚫
🌿FANART ORC SERGEANT🌿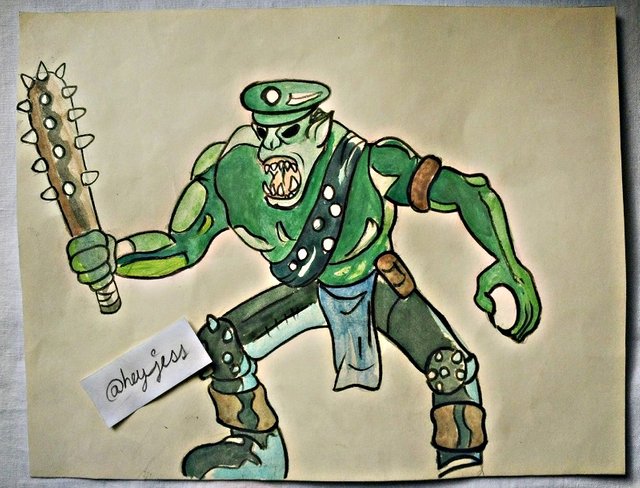 Original of @heyjess
---

🌿Reference🌿
---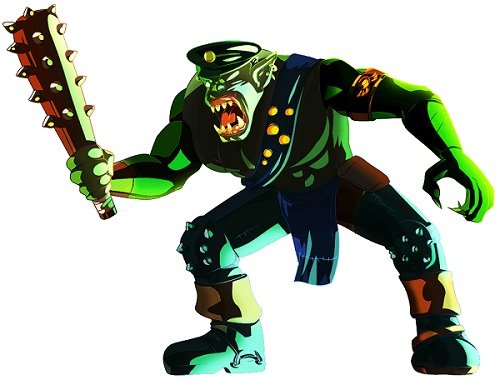 🌿SPLINTER OF THE EARTH🌿
---

🌿Process Summary🌿
---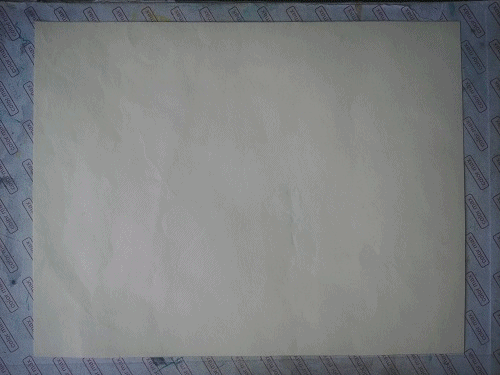 ---

Thank you for entering, leave me your comment of what you think about the drawing, I will be reading it.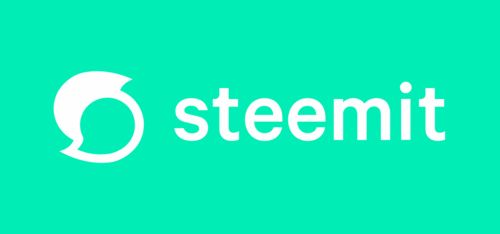 Español

Chicos ... vuelvo a participar en el concurso de SPLINTERLANDS. Esta vez vengo hacer un fanart de un splinter de la tierra, lo cual seria mi segundo monstruo con este elemento. Anteriormente había hecho un splinter de agua, pero bueno ... ¡Espero les guste!
---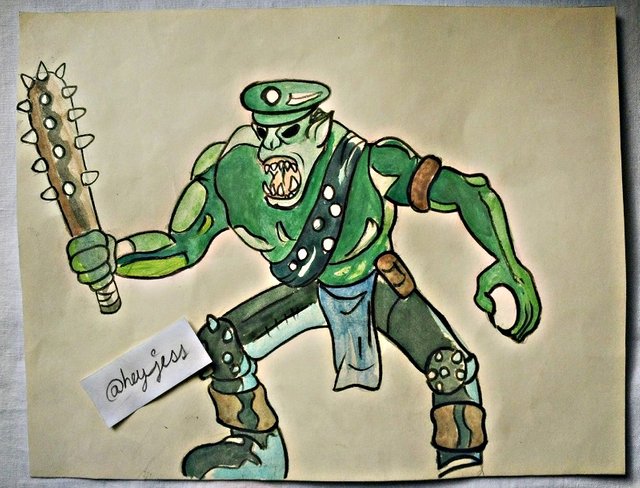 Original de @heyjess
---

🌿P▪R▪O▪C▪E▪S▪O🌿
---
Comencé haciendo el boceto en una cartulina de color amarillo, porque ya no tengo blanca, así que bueno.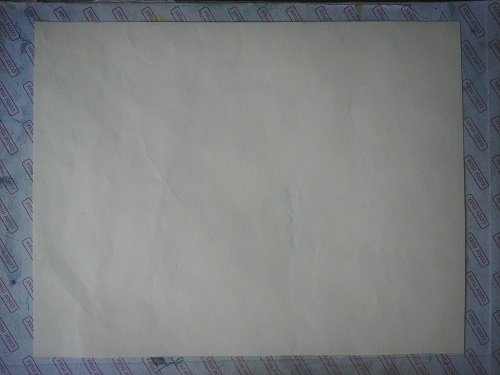 Al principio estaba dudando si hacer este personaje o no, ya que tenia en mente hacer uno, que desde hace un tiempo he querido hacer, pero que aun no lo hago.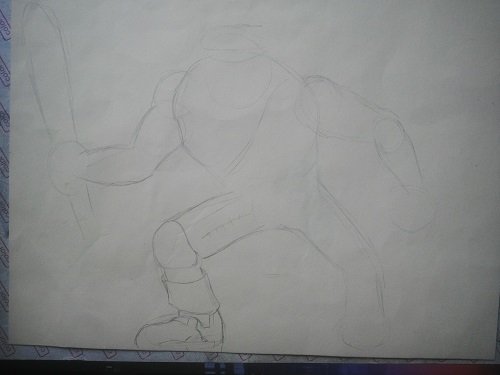 Pero al final me decidí en hacer a este Orc Sergeant, siento que es un personaje tan oscuro y malévolo, ademas de que es una muy buena carta, para usarla en el juego.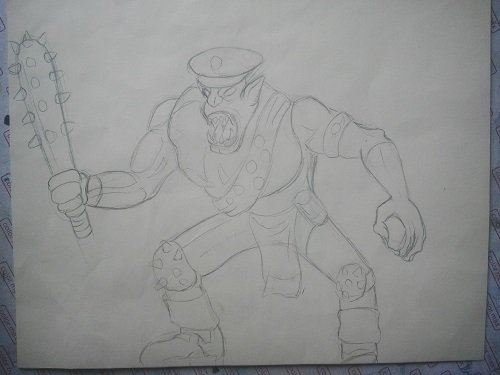 Luego que tuve el boceto hecho, comencé a trabajar con el color y para ello use temperas escolares básicas y colores de madera, que bueno, use solamente el color negro.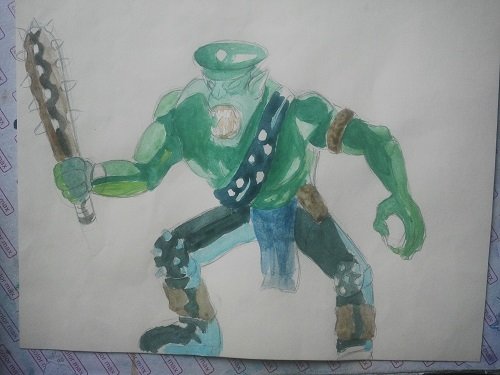 ⚫Trabajo Final⚫
🌿FANART ORC SERGEANT🌿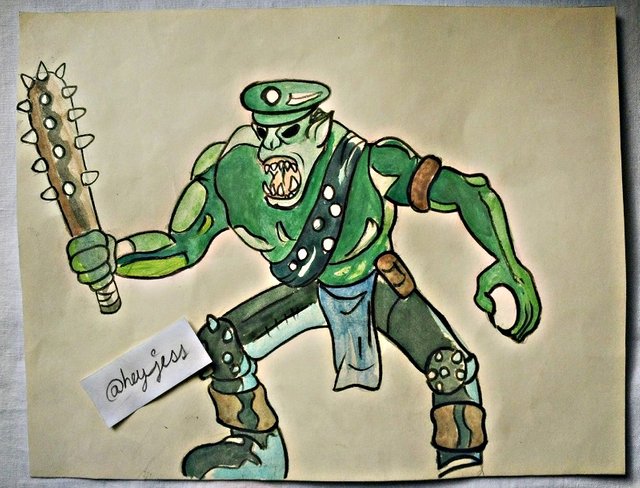 Original de @heyjess
---

🌿Referencia🌿
---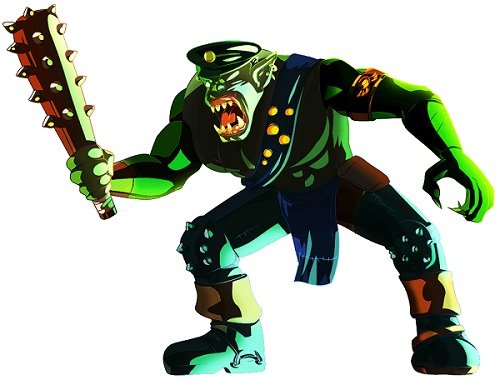 🌿SPLINTER DE LA TIERRA🌿
---

🌿Resumen del Proceso🌿
---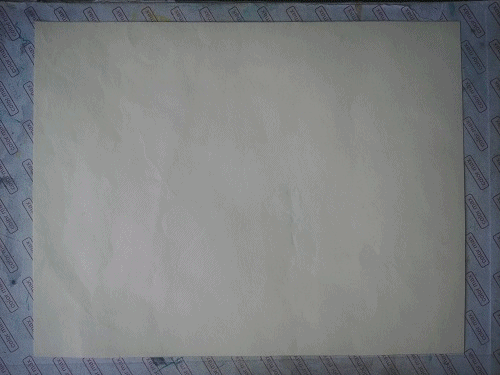 ---

Gracias por haber entrado, déjame tu comentario de lo que piensas acerca del dibujo, yo lo estaré leyendo.