Drawing and Illustrating Famous; is a "series" of blogs where I will be doing indefinitely, drawings of celebrities. It emerged while lying on my bed one night, asking me what to do in my account, were several ideas that came to my mind, but in the end I decided on the one that was more coherent for me ... Drawing, it is obvious. ..is where I'm good at. Every week I will be sharing a new illustration or drawing of a famous one, why famous and not any other person or thing? ... Simple, I am a fan of cultura pop in general, what better idea than to take advantage of two things that I like and make them into one.
📂 Chapter 4:
📷JEFFREE STAR📷
---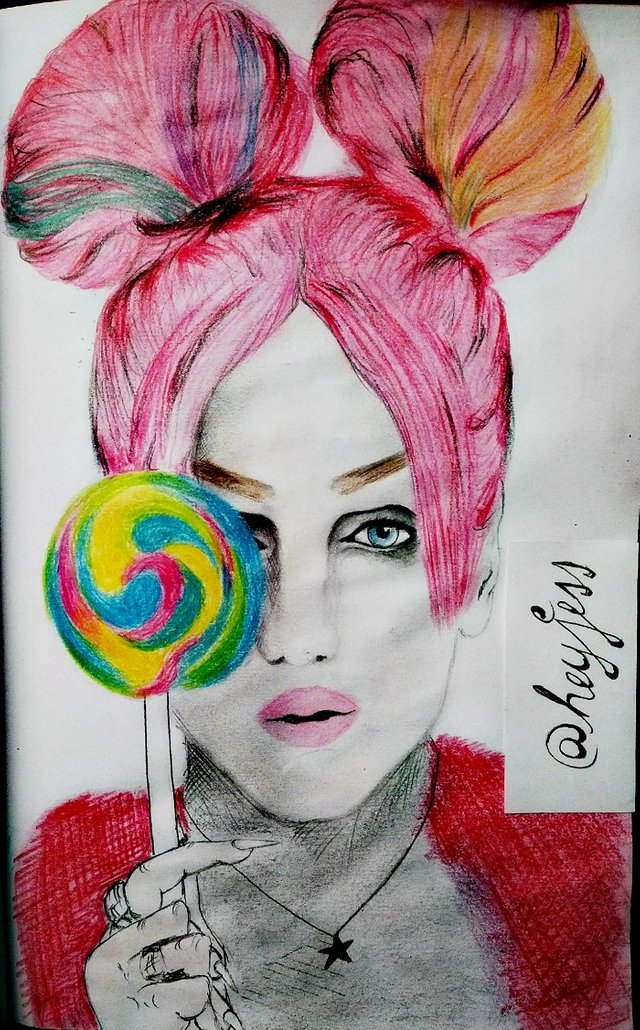 ---
Original of @heyjess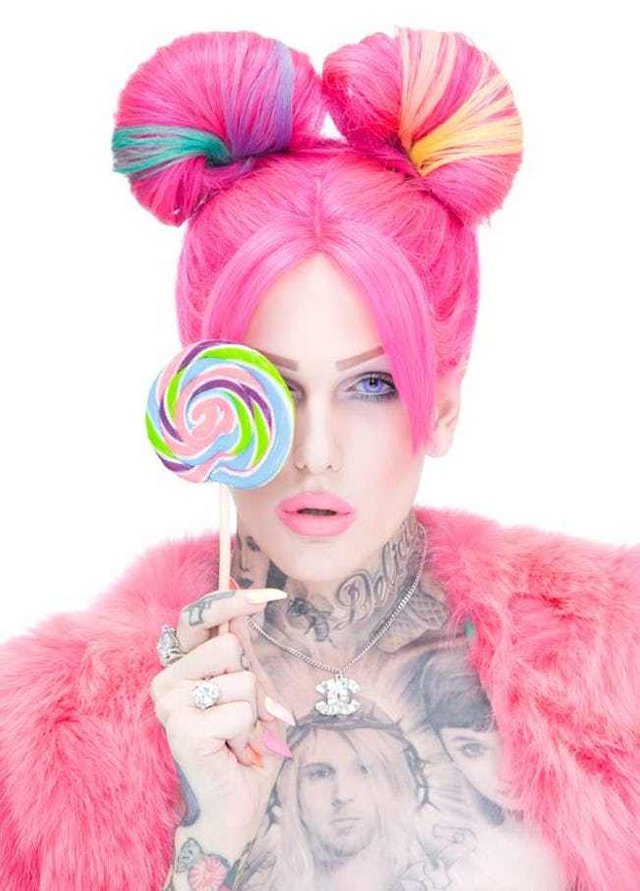 Jeffree Star ...
... He was born in Orange Contrey, United States, on November 15, 1985. Jeffrey Lynn Steininger, known by his Artistic name, Jeffree Star, is an entrepreneur, fashion designer, make-up artist, youtuber, model, and pop singer-songwriter. U.S. He currently resides in Calabasas, California. He began his musical career in MySpace with more than 100 million plays in his music. He is known for his line of make-up Jeffree Star Cosmetics, his YouTube channel and his transgression, the genre-flexion of his appearance and his extroverted personality. She has excelled in the industry for her aesthetic skills and career as an androgynous model.
---
---

🎨 USED MATERIALS:

Graphite pencils: 2H, 3B
Draft
Drawing notebook
Brush
Chalks in powder (To use them like painting)
Colors of the brand: KORES
---
P🎨R🎨O🎨C🎨E🎨S🎨S
---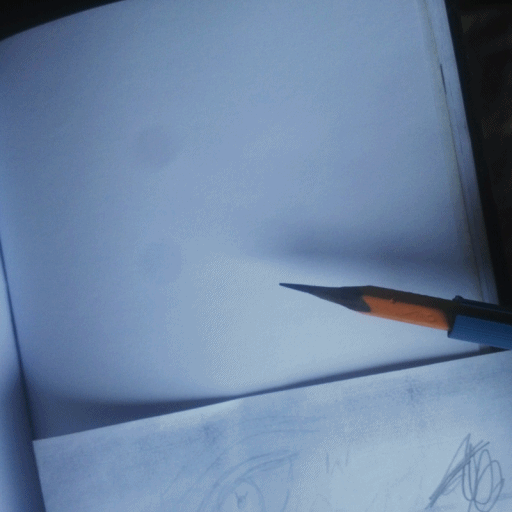 First make the sketch in my sketchbook, trying to do it simply, as usual.
I had always wanted to draw Jeffre, but I had never done it, I do not know why. I think I'll take into account in drawing him more, since he's one of my favorite celebrities and I follow all his work for a long time, I could say that I follow him since he started with his music.
---
🚧The sketch finally stayed that way:🚧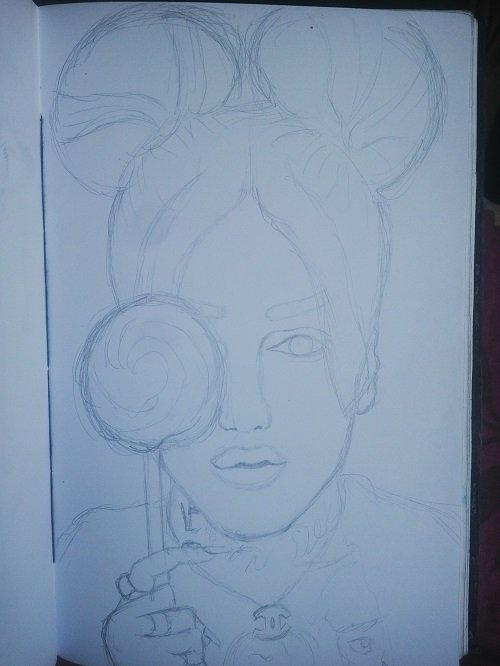 ---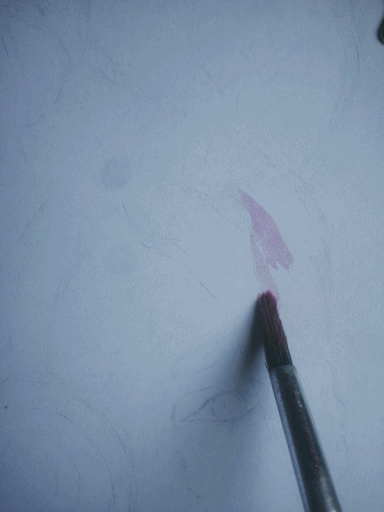 Then I began to paint the sketch with the chalk powder, since I have no cold paints in color red or pink, I came up with the idea of using chalk powder instead of cold paints or watercolors, in times of crisis jejeje.
For this, what I did was to take the chalks and crush them to make them "powder" and when mixed with a little water, it fulfills the function of a painting, I could almost say that they are like watercolors lol.
It was painting and seeing how the work was going, I had never used this technique to paint with powdered chalk, so this illustration was a test to work with it.
---
---
🚧 To have been painted with chalk, I think it looked good:🚧
---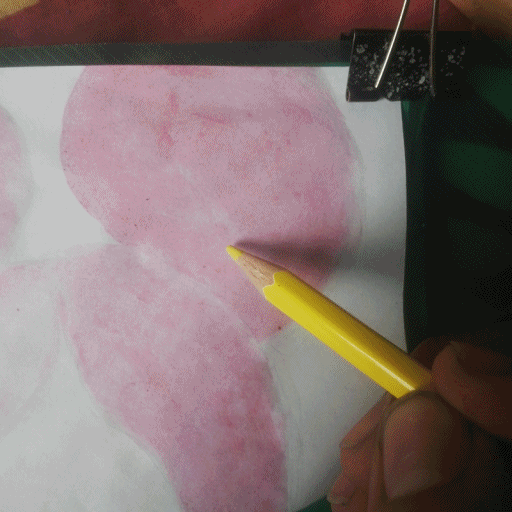 Once I finished painting the whole sketch with the chalk, let it dry for a moment and it was very fast, I did not expect it, as the chalk is almost like working with watercolors, it dries almost instantly, so I did not have to wait a good time to continue with the work.
I was giving details with the colors, I started with the hair first, since I wanted to go working up / down, so as not to stain the illustration a lot, because something that I realized was that, as they are chalk, and obviously obvious is dust, when it dries it tends to detach the color ... because they are that ... CHEESES ... hahaha.
---
🎨The hair is done very fast:🎨
---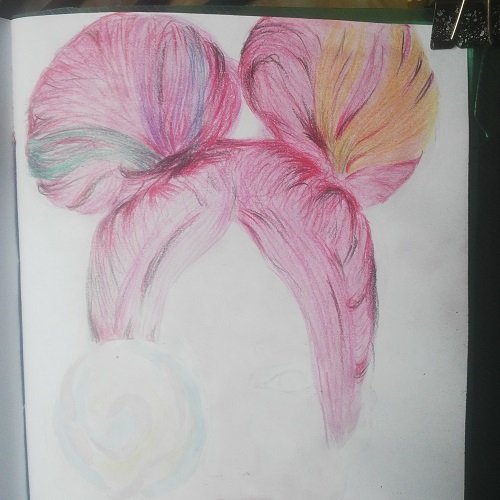 ---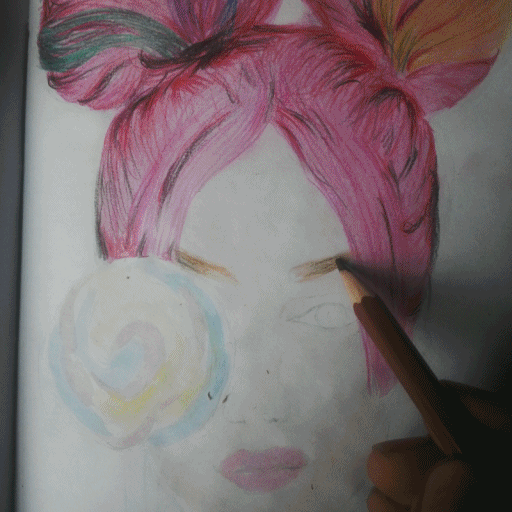 I continued with the details of the rest of the face, taking into account that the colors fell if you handled it a lot, try to work quickly and carefully so as not to ruin the entire illustration.
Also paint what was the candy palette that has one side of your face, nose and lips.
---
🚧It was left as follows:🚧
---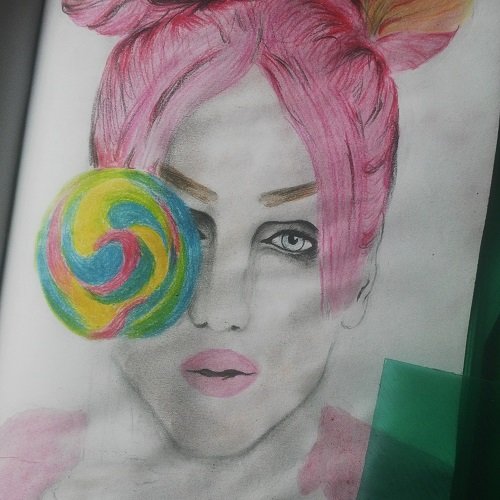 ---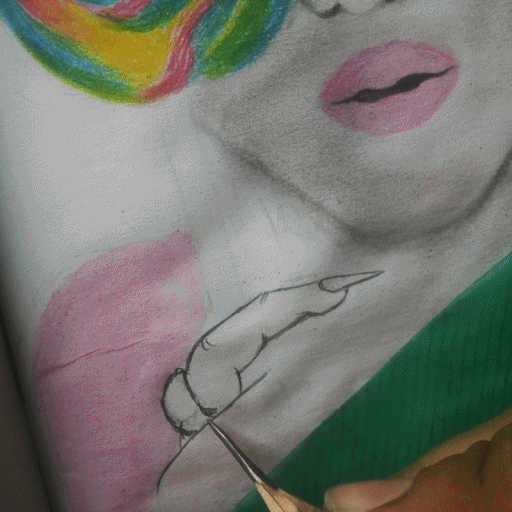 To finish and finish, I just had to give details to the hand and part of the neck, also draw the pendant, instead of doing it with the symbol of Channel that has the original image, I decided to make it a star.
---
---
🎆COMPLETED WORK🎆
---
---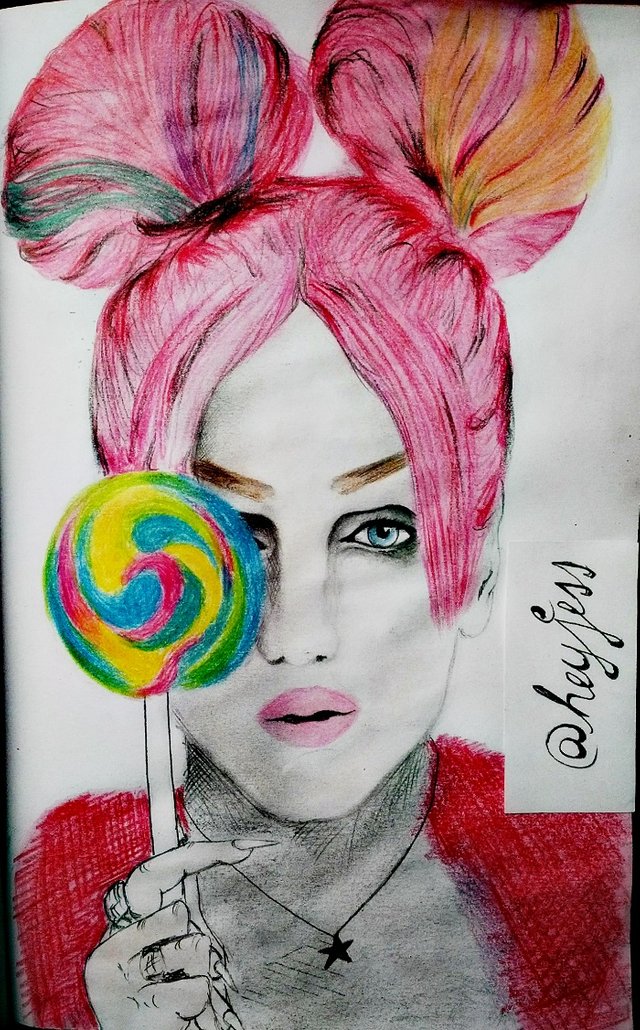 ---
🎉¡Hello guys!🎉

---
👌Summary of the entire process👌
---
---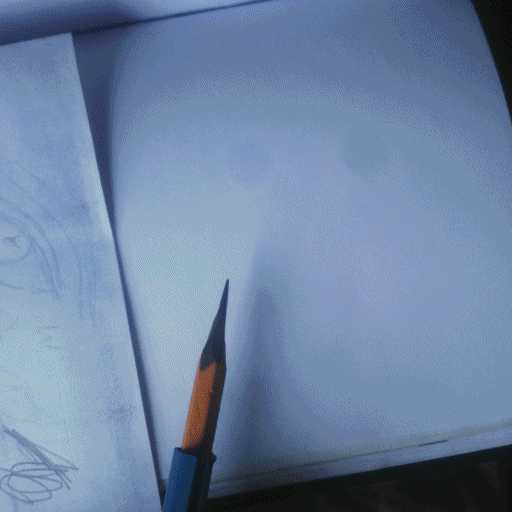 ---

I hope you liked this second post for this series in my account, leave me in the comments that another famous would like you to draw and I will be doing.
Chapter 3 "MELANIE MARTINEZ"