INKTOBER Day #1 "RING"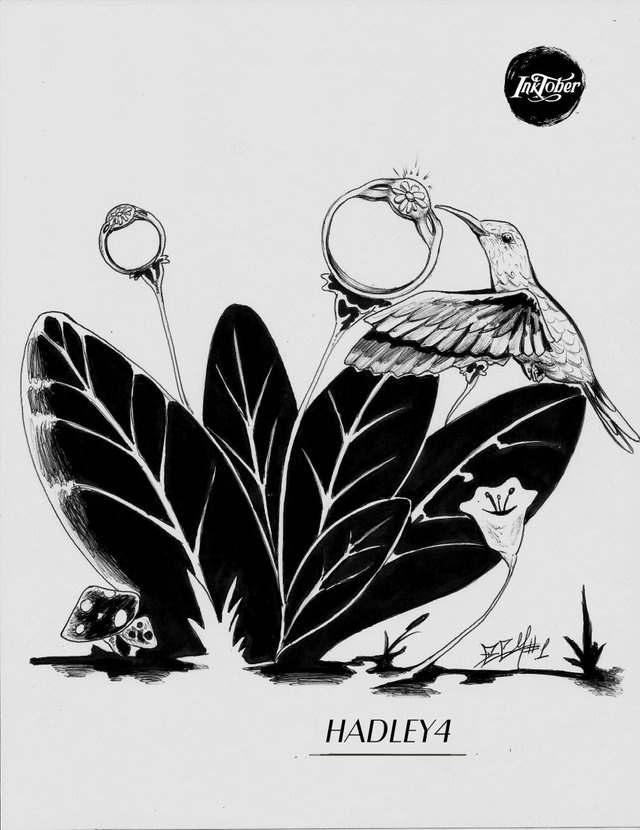 ---
It's already started! The month of October has already begun and with it the Inktober has started, I think I don't need to say how excited I am about it, this is my second consecutive year participating in this great dynamic, where I test my imagination to capture a daily drawing based on just one word.
Don't you have the remotest idea what Inktober is and why it exists? Well here I leave the words of its organizer Jake Parker
Every October, artists all over the world take on the Inktober drawing challenge by doing one ink drawing a day the entire month.
I created Inktober in 2009 as a challenge to improve my inking skills and develop positive drawing habits. It has since grown into a worldwide endeavor with thousands of artists taking on the challenge every year.
Read on at https://inktober.com

Tools:
Opaline Cardboard (A4)
Black ballpoint pen
Marker Black thick tip

-Step 1:
It's the first day, the theme for today is "ring", a lot of ideas went through my head regarding this word, I even thought to draw Gollum from Lord of the Rings, but I gave up because it was a very obvious idea (then I saw in Instagram that many made that drawing). I wanted my drawing to be original, after thinking so much, I decided that this drawing would be with flowers, but of course with rings and a nice Hummingbird.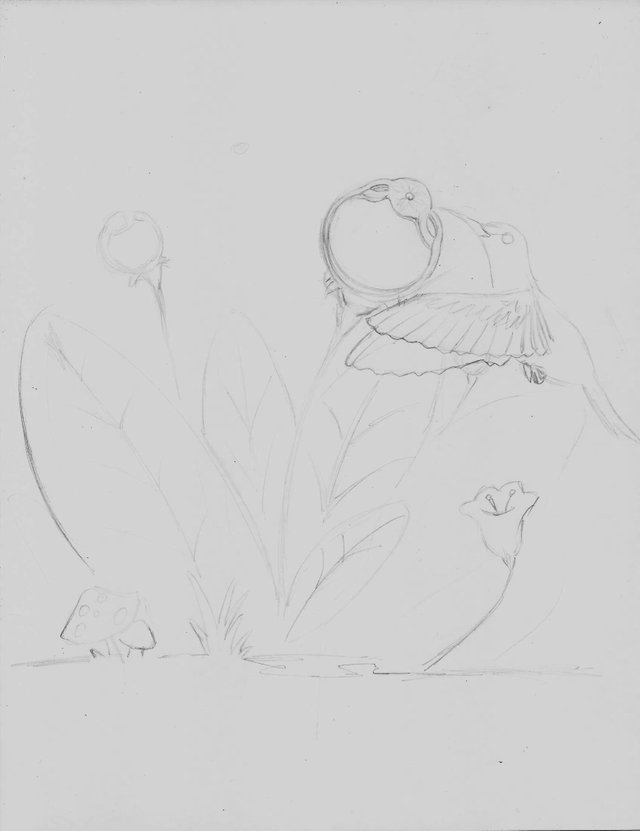 -Step 2:
With the help of a pen I delineated the whole idea, fighting against my pulse that looks like a grandfather, I did well, although I didn't like the ring behind.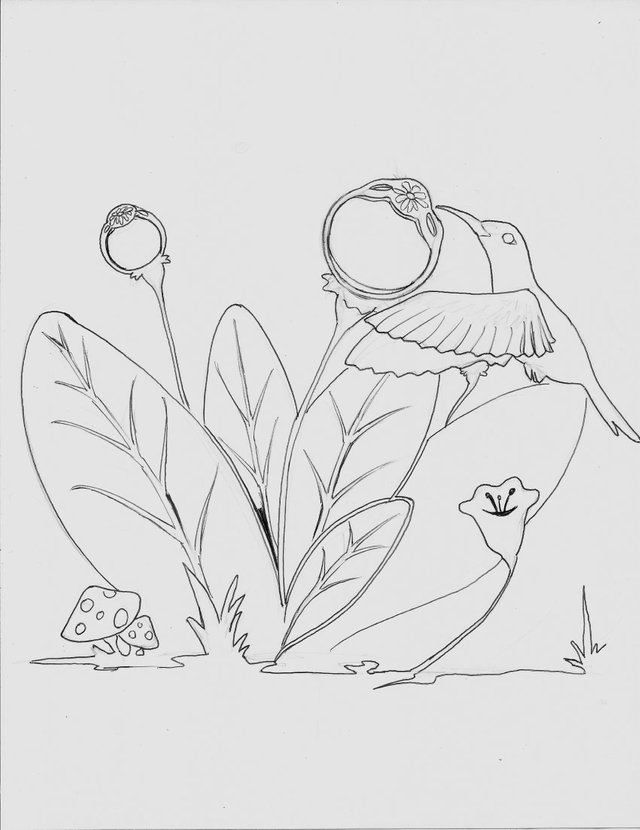 -Step 3:
It's time for black to do the magic, so I took a thick tip marker and proceeded to fill those big spaces that would be a solid black.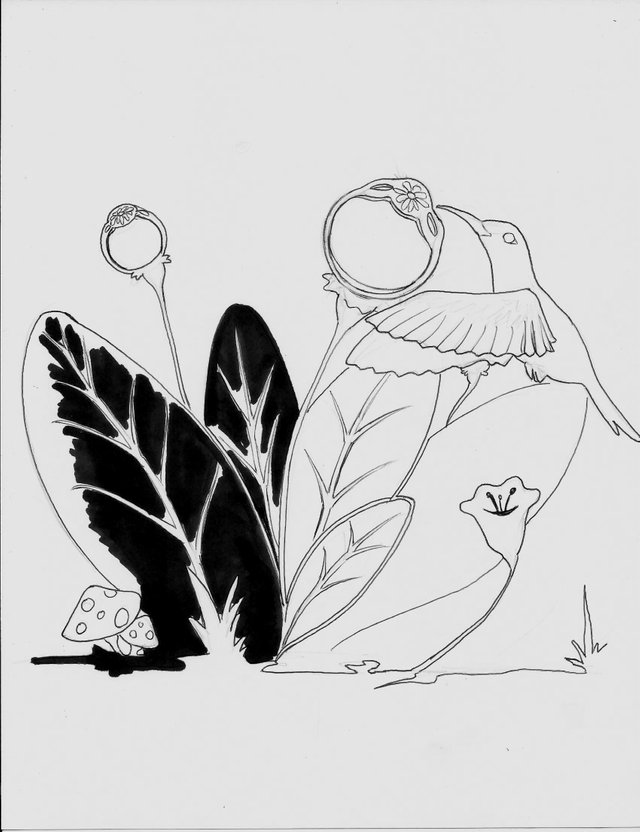 -Step 4:
For selvages and details use the pen again, taking care not to spread the ink with the palm of my hand, as it takes a few seconds to dry completely.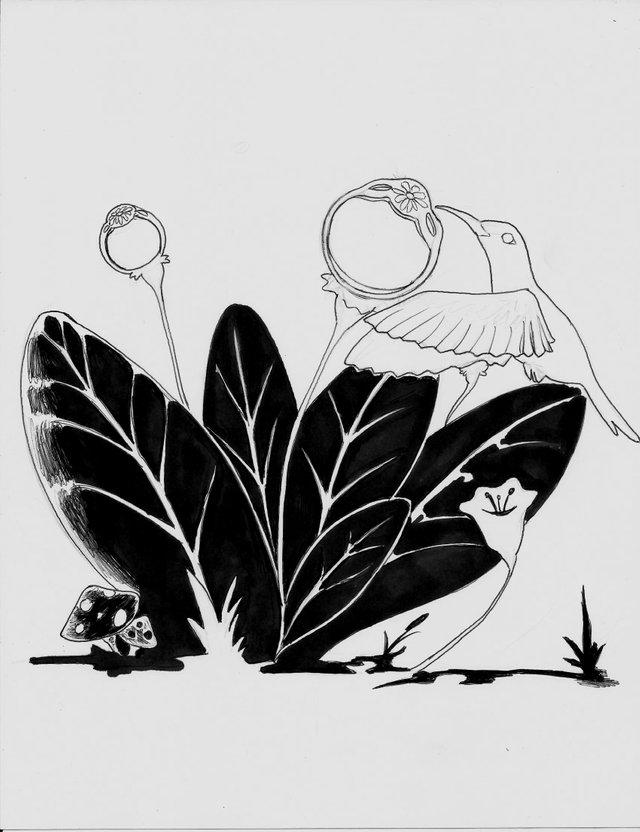 I'll leave you a little gif with the whole process in it, so you can better appreciate the step by step.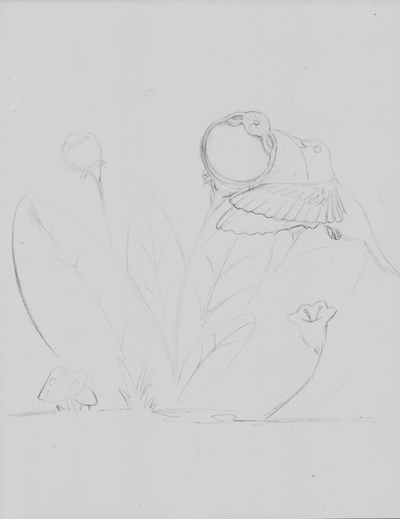 31 DAYS, 31 DRAWINGS
I hope you accompany me on this journey that just begins, tell me in the comments if you liked my interpretation for the theme of this first day.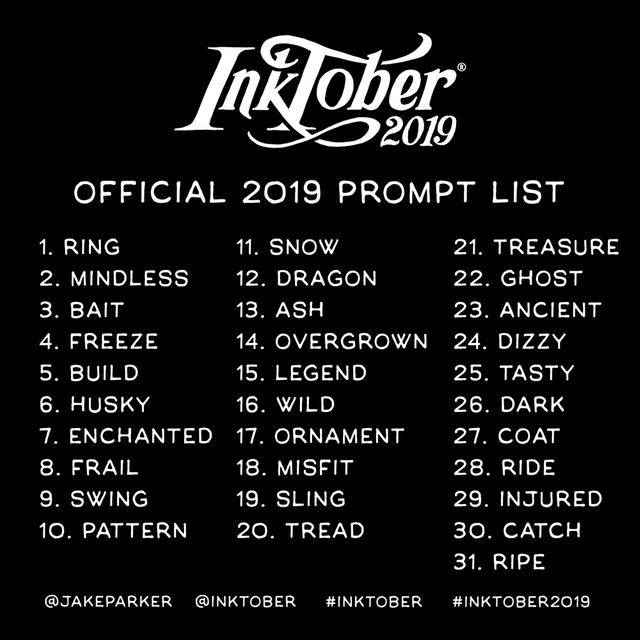 Copyright @hadley4
Thank You for Supporting My Artwork