The Mursi tribe of Ethiopia
The drawing of this woman shows that she's from the mursi tribe of Ethiopia, The mursi tribe is one of the most fascinating tribe in Ethiopia and also Africa at large. They are known popularly because of a disc plate which is fixed at their lips, this has being a very fundamental part of their lifestyle, the disk plate is usually made from clay or woods, it is often claimed that the bigger the size of the disc plate in their mouth, the bigger the prestige they get, however the bigger the disc plate in a females mouth the more her bridal price or wealth. This plate gains the women of the community much respects and prestige. The mursi people speak Mursi language which it's their Ancestral language. People like this exist and it's so funny how they take it as their own form of civilization, Africa is blessed with so many ethnicity and culture, culture is the total way of life. Being the fact that i am an African, originally
from nigeria. I still find this fascinating, as africans we all belong to Different ethnic group, and also our culture and traditions differs, but this is the most shocking to me. I never knew people like this exist in Africa until today, when i stumbled across it online and decided to do a drawing about it, up to this extent tourist visit Ethiopia to have a look for them selves and also learn more about the mursi people, Here is an image of how most of them dress in real life.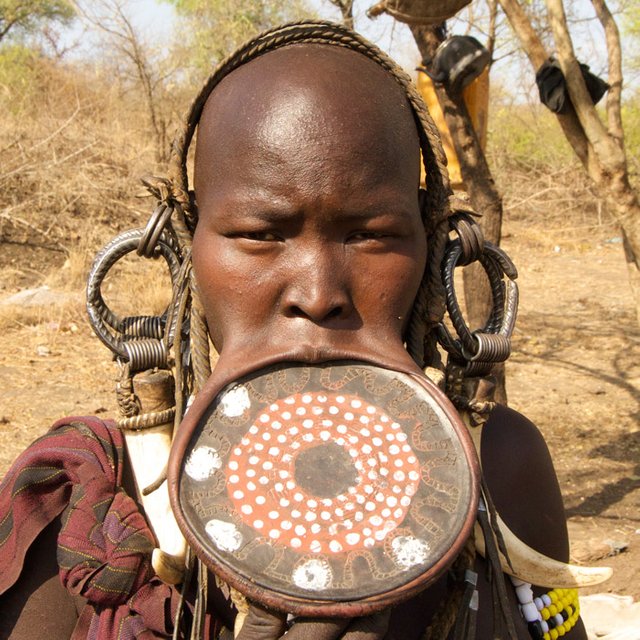 How they look without the lip plate 👇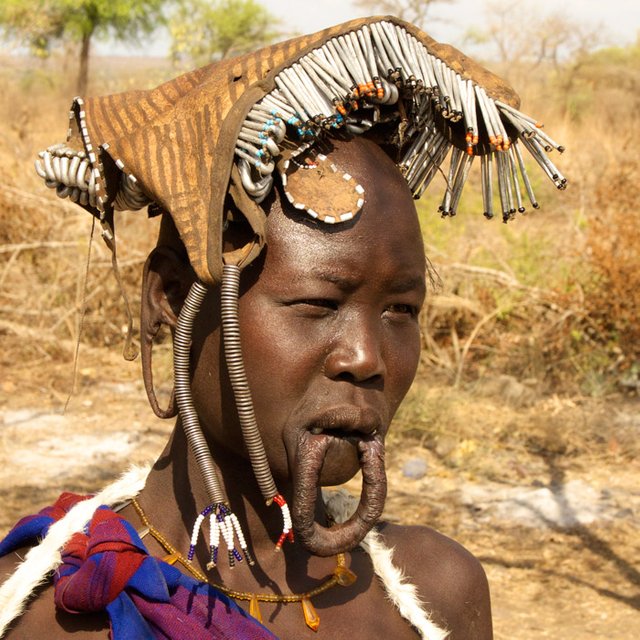 Back to our drawing
This drawing is a drawing i did of a mursi woman who has her baby tied with a wrapper to her body. This work took me roughly 4 hours to draw, i drew this work on an A4 paper.
Materials used for this work are:
-Pencil colors
-Charcoal pencil and HB pencil
-eraser/ kneaded eraser
-Tortillion
-Cotton bud
Here are my progress shots
1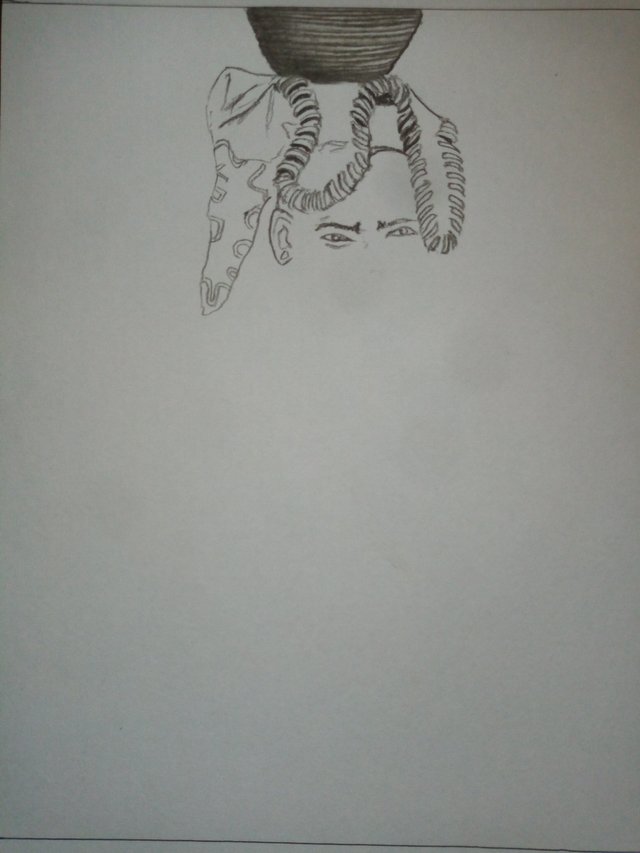 2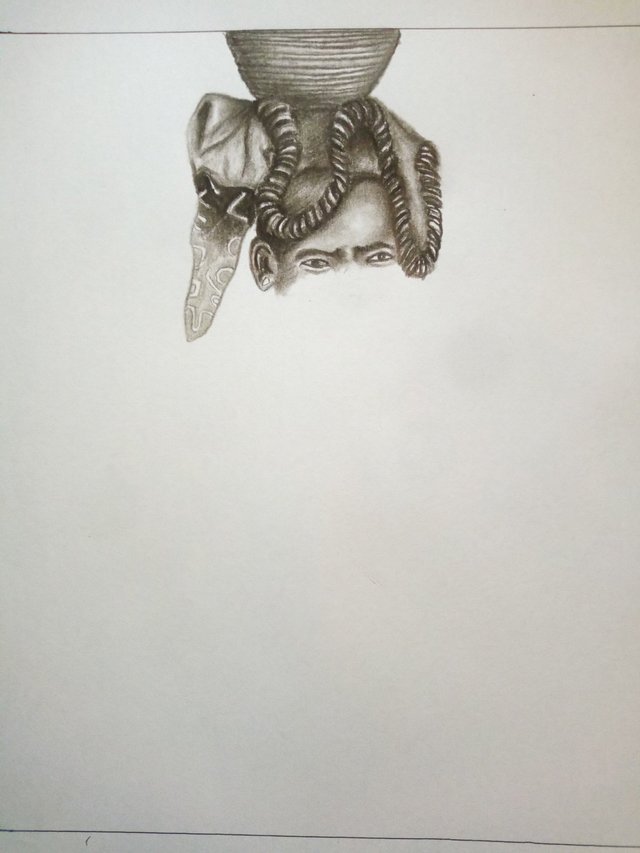 3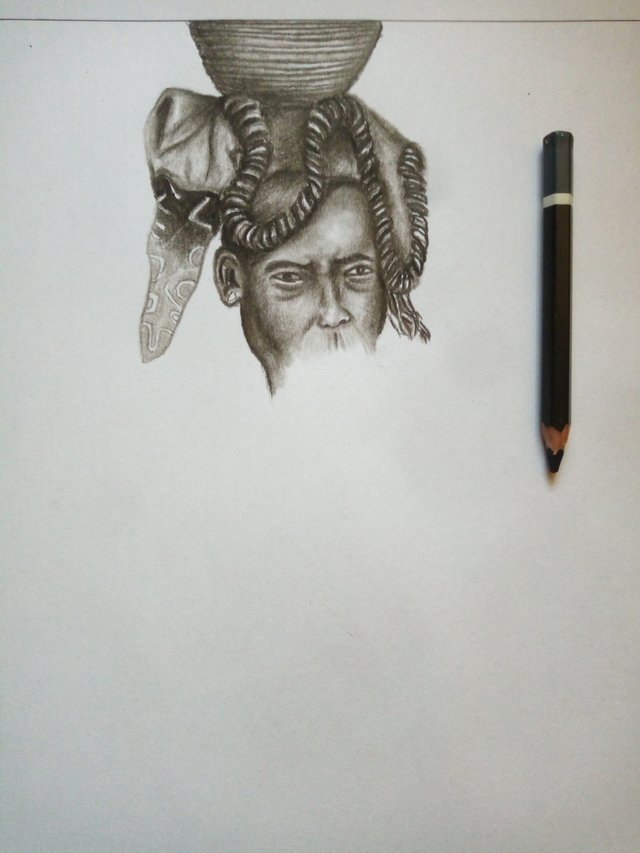 4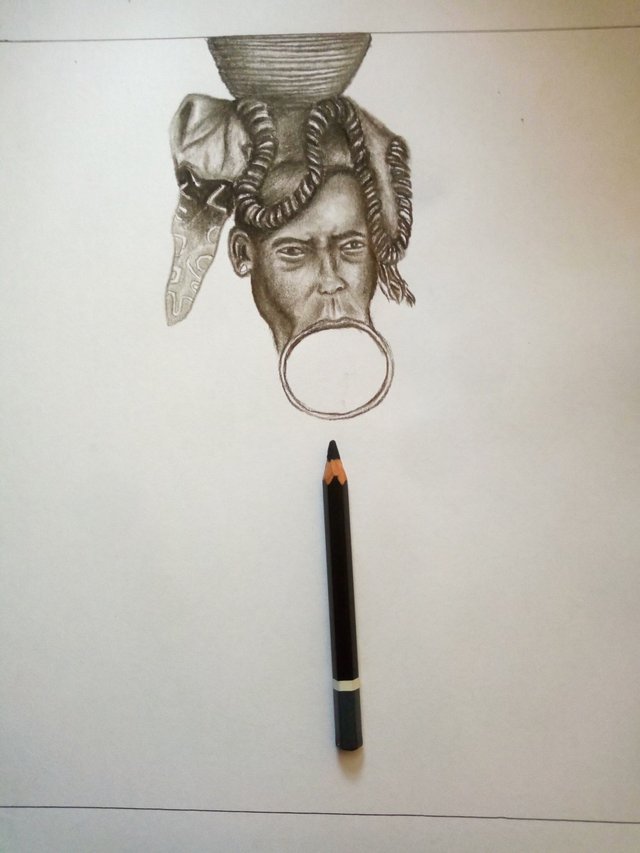 5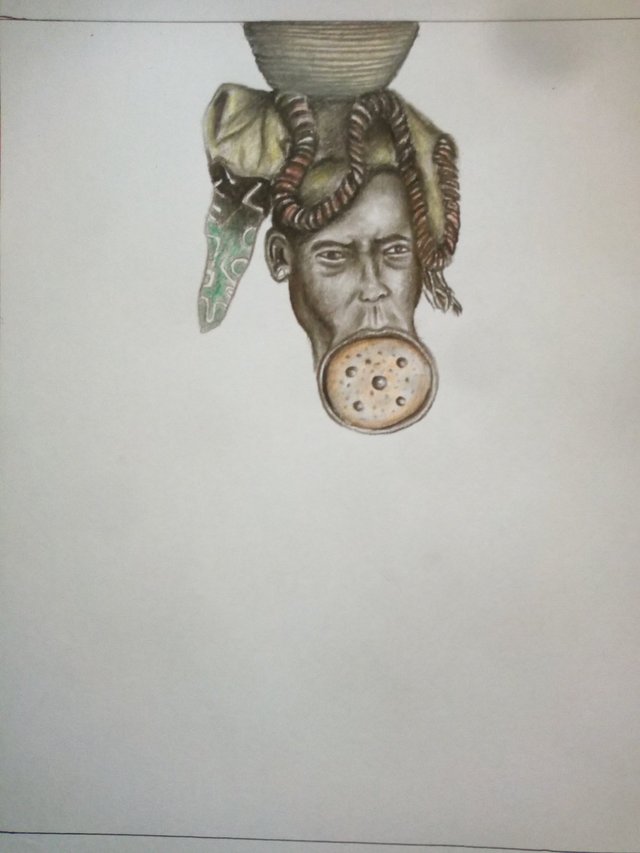 6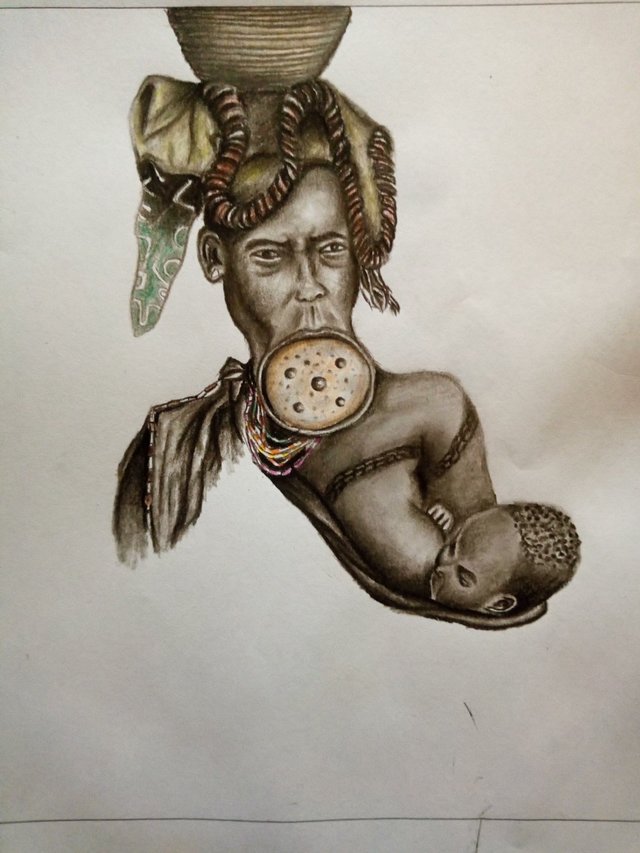 7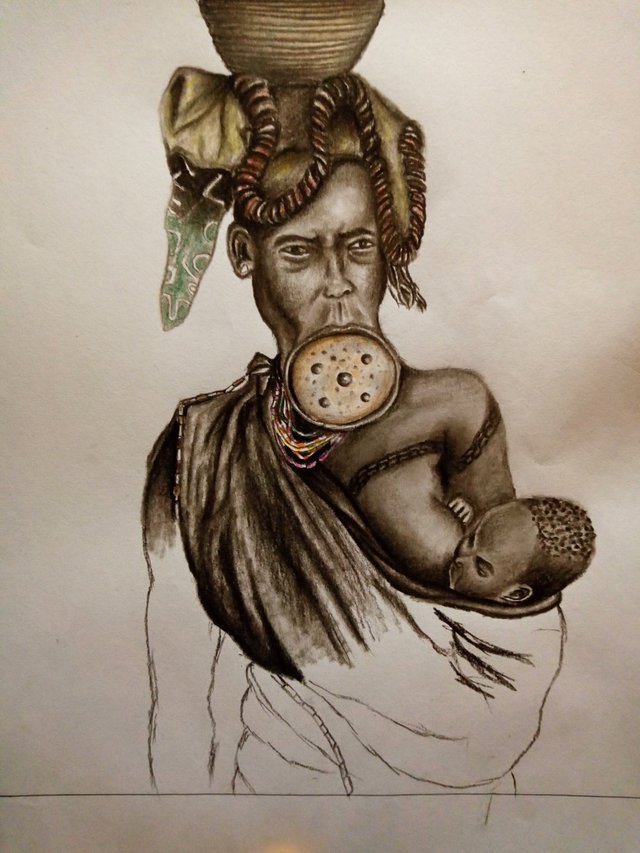 8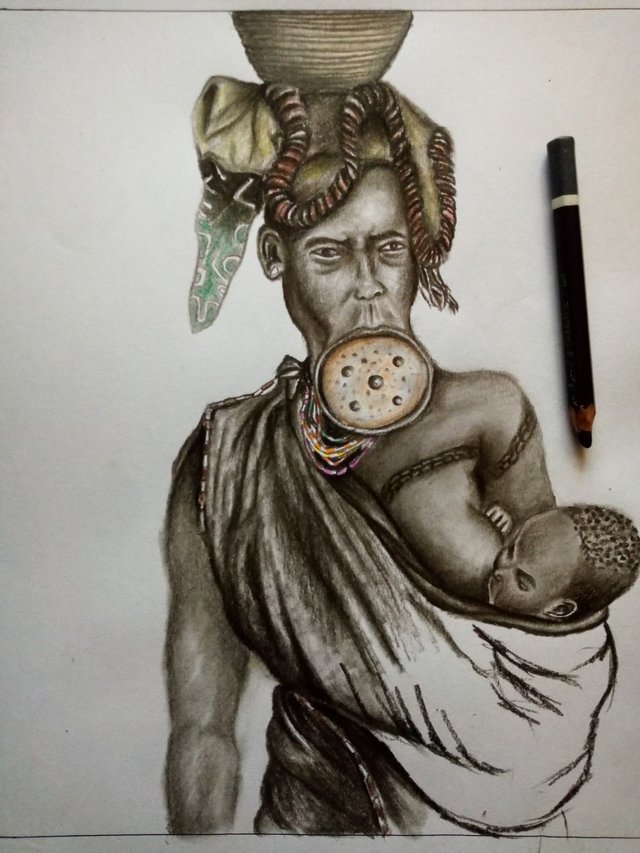 9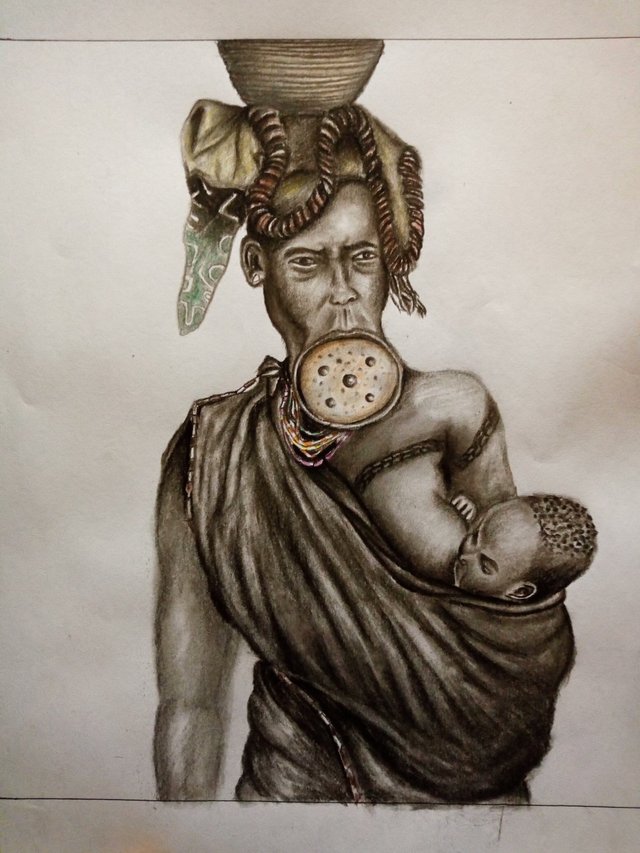 10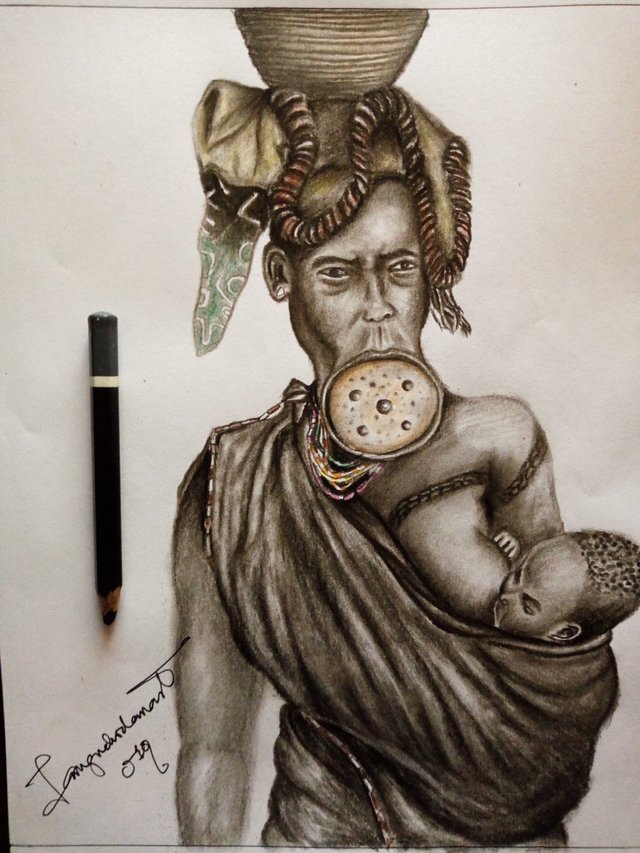 Thank you for stopping by hoping to see you again, please leave a comment below on your thoughts of this work. THANKS
If you haven't followed me click the follow icon to see more works from me, i remain my humble self @guchidan
please UPVOTE and RESTEEM if you love this post