[CR] Sabrina - Digital Illustration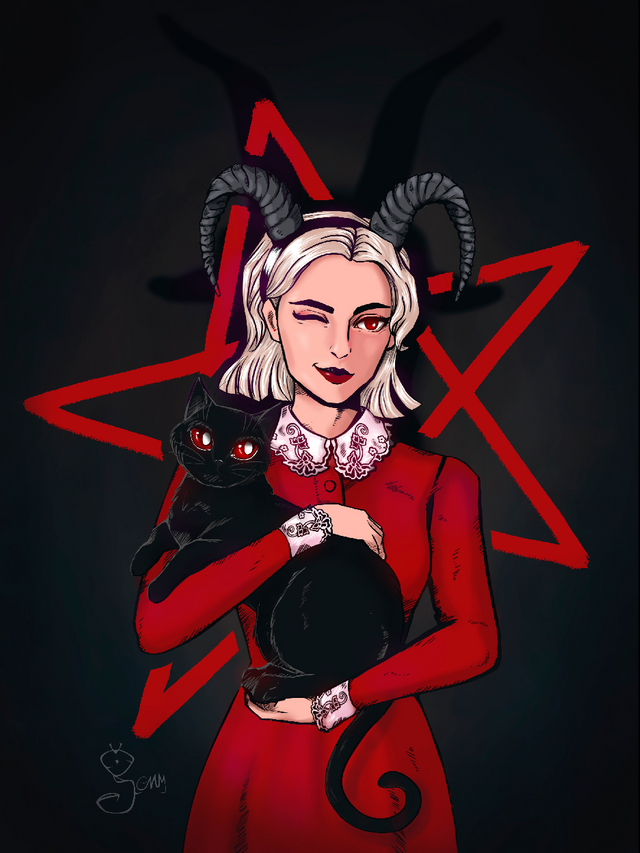 Hello! I already added color to this illustration inspired by sabrina.
As I mentioned earlier, I did the lineart in photoshop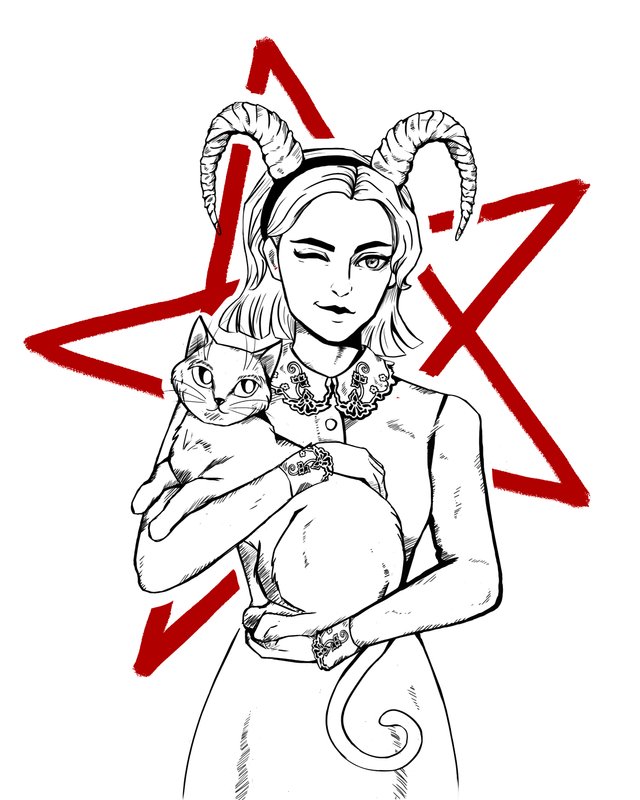 for the color process, I also used the same program, first apply the base colors and copy the layer where the lineart is and edit the colors to highlight the outline lines on the cat.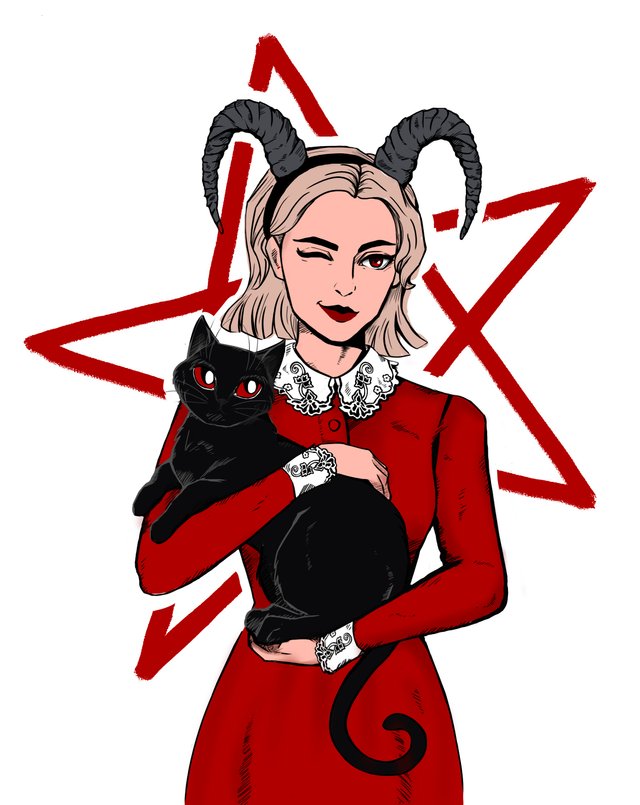 Then, with a soft brush, add shadows and highlights to the body and with a fine brush, the shine of the hair, then use a brush mixer to attenuate the edges of the glitters and thus achieve a softer and more natural look.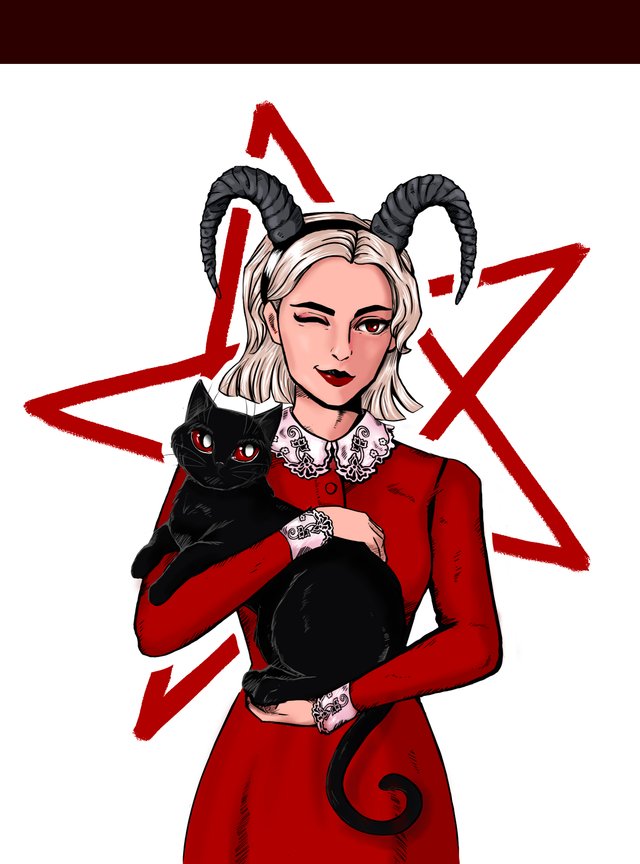 After having the color ready in the illustration, I proceeded to draw the background with an irregular circular brush with shades of bluish gray and black, then I added the shadow with a soft brush.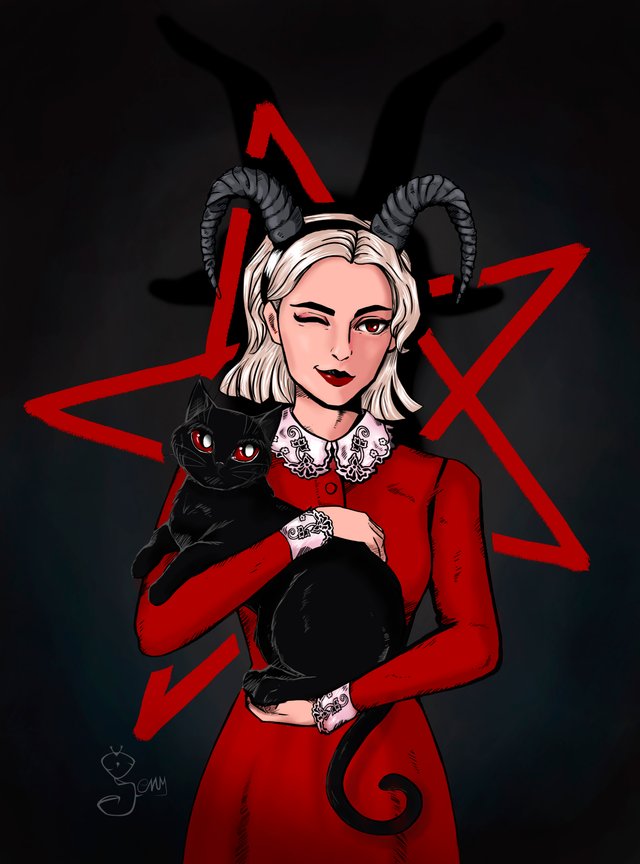 To finish at the top of all the layers, I created a new layer in the blending mode to lighten, and fill that layer with a solid dark blue color and add small touches with the brush in light violet tones to highlight the light.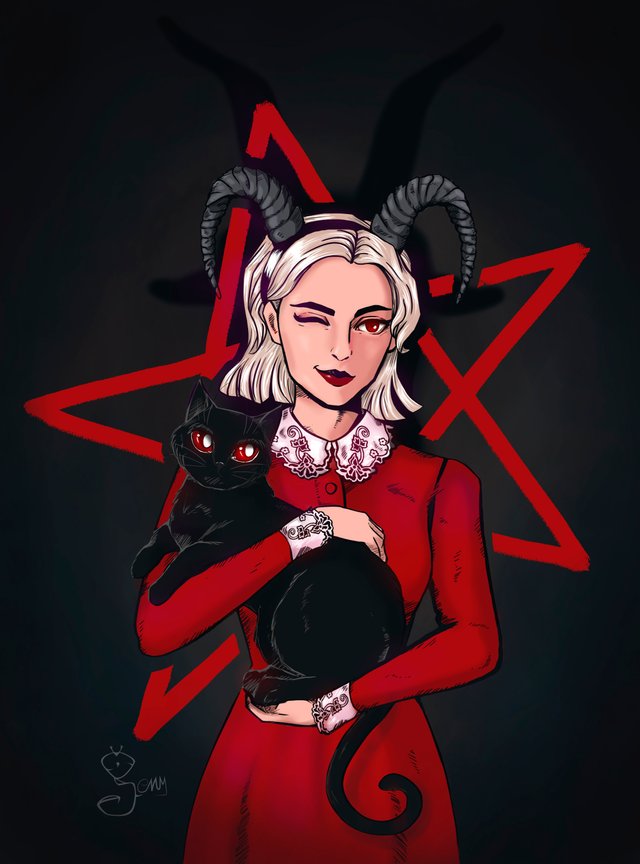 I hope you like it as much as the lineart c:
Thanks for the support! <3
Follow me on my blog @genyway
https://www.instagram.com/geny_art/